Familiarity Breeds Comfort…It Could Take You Down
Humans are creatures of comfort. Humans cling to familiarity and then find it difficult to let go. Humans fear pain, and the unknown. At one time or another, everyone has been plunged into the unknown at some point. It can be scary, we are forced to rebuild our world or assimilate new things into it.
A pandemic hits and you're asked to stay home. Lots of people lose a job.
Pandemic is over and you know people should return to work. But do they?
Why do some people return to work and others don't?
Remember, comfort is bred by familiarity. What the body and brain are familiar and comfortable with it will "stick to" like glue.
You are genetically programmed to take the non-deadly route.
But, little doses of novelty are enticing. Just the THOUGHT of winning the lottery causes otherwise rational people to throw money away on a one in 56,000,000 "chance."
Most people get excited about living vicariously through the experiences of other people.
This is why you are often so fascinated by people drastically different from you.
Here's the deal:
You can't do everything.
No one can.
That's why if you hang out with celebrities, you find that they are just people. They differ from you in just a very few ways.
1) They probably earn more money than you do.

2) They probably get more attention than you do.

3) They understand their audience, their specific appeal to others.
That's about it.
The Magnetic Attraction
You are attracted to those you desperately would like to be.
However, you can't be a commercial jet pilot AND a medical doctor.
You aren't going to pull off being a world class trapeze artist AND a top level business exec.
So, people live through the people around them.
The positive and negative ends of magnets cling to each other, but unfortunately (?) you aren't a magnet. And relationships with someone drastically different from you typically don't last.
Legend Point: The top two predictors of successful marriages are SIMILARITIES and if the man is more than 5 years older than the woman.
Familiarity Breeds Happiness
Likeness also predicts happiness in marriages. (The other biggie is the kids moving out…also for another day.)
People who have similar levels of the personality trait conscientiousness (get it done, cleanliness, politeness) are especially likely to stay together in marriages.
Common ground is the glue in a relationship. You will likely "find" one of a group of people who mirrors you in many ways. And with luck they will also bring different qualities to the table. Finding a balance with similar interests, values and unique qualities is ideal.
The next person you will fall in love with?
In reality, (brace yourself) they will most likely have many qualities of your mother and father, your ex spouse, your last boyfriend or girlfriend.
People aren't only fascinated by other people who are different from us, either.
Researchers have found that we desire a mate who has a similar personality, ambition, and values that match ours. Think about it. A conservative and a liberal probably wouldn't make it past the second date in 2021.  Jewish meets Catholic? It could work but more often than not…
Welder meets doctor…let's be honest – it just won't happen. Even extrovert meets introvert is likely to have more challenges.
That said, problems might be the price of a good and full life.
Love on the Big Screen
We tend to let Hollywood influence our perceptions of lust, love, and relationships. Audiences dig forbidden love, and the excitement that comes with it. The bad boy with the girl next door, West Side Story, Beauty and the Beast.
Think about it…
"Similarities-attract stories" tend not to make a lasting impression on the big screen…they just tend to work better off the big screen.
But Hollywood isn't entirely wrong.
There needs to be a certain amount of UNlikeness as well.
Comfortable does not equal happiness.
Too much likeness and things could get boring.
A successful relationship will involve partners challenging each other to try new things, teaching each other, enjoying learning from each other, and will balance each other out. We don't want to marry a clone of us…though just as I type that….our partners are also more likely than not to look like us physically.
We have clear preferences for…
Imagine that your 325 pound friend took off 150 pounds so they could get to 175. They succeed. Your thinking will tell you that you are a hero.
You've helped your friend. You pushed them, you cooked for them, you even worked out with them and did all kinds of cool stuff for them on their diet.
And here it is today, a year and a half later and you think they should be appreciative, remember your birthday, get you a particularly wonderful Christmas present, sing your praises to the world and what happens?
Not that.
Before you learned about subroutines, you would have been astonished, shocked, felt betrayed, felt like you went the extra mile and then today they have no appreciation to acknowledge or share….if they are still talking to you at all.
This seems crazy, yet it's happened to you many times. How do I know? Because you've helped people many times and they have ended up having a fight or an argument or a disagreement of some kind and then you quit talking. I know only because it pretty much has to happen that way.
Part of Me Wants to…
Don't get me wrong, there are parts of that person that do feel appreciation and love. Just not all of them. And the "not" part is going to be waaaay more intense in the aftermath of your good deeds.
What happened in the brain to cause this seemingly bizarre result? And for heaven's sake, how is it possible that they don't want to speak to you or even acknowledge your life as it is on this planet?!
Go back to the drivers.
The person has a powerful driver to eat.
Three Core Drivers
Fight / Flight
Sex / Reproduction
Eat / Survive
Remember the three core drivers for most people are flight/fight to reach calm, sex/reproduction, and eating. If any of those three things don't occur, the genes that set the drivers will not reproduce and although the current body is less important to genes than the next body, the copies of the genes will be passed on, genes will continue to drive the body to copy themselves.
In other words, if you don't eat, you will die. If you don't freeze or flee from danger, you will get eaten. If you don't have sex and reproduce, you won't be feeling good and you won't be taking care of your genes and the copying process that is their future.
Note: Copies of many of your genes are also in the body of, say, your nephews and nieces. This fact of nature means that most people will have a propensity to make sure the kids of siblings will survive and make it to reproductive age…even if you might have wanted to do otherwise with your siblings at an earlier age!
Our friend who has now lost 150 pounds is now weighing in at 175 pounds. That's pretty sweet. They should be delivering your new car with a bow on it. But that's not going to ever happen.
Worse? They are upset with us on MANY levels!
Why?
Their drive to eat caused subroutines to develop that made sure the 325-pounder ate often, regularly and with vigor. Remember, the driver to eat IS one of the core drivers of a large percentage of people; and if it were somehow absent, people would simply die.
And here you are, Mr. Know it All, you're going to take 2/3 of the food this person had eaten out of their mouth and you think they will be happy?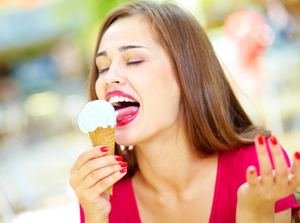 Do you have any idea how hard that subroutine works to get your friend to the cookie jar, the steakhouse, the ice cream shoppe, the vending machine? That subroutine is wired to defend its actions and fulfill its sole job which is to get food into the human's mouth. Period.
Like the "Energizer Bunny"?
Subroutines don't quit jobs. They are like virus scanners on your computer. They can't be fired. They do one thing. They accomplish their purpose. Their track record doesn't even need to be kept. It's stellar pushing perfect as far as completing the cycle from beginning to end. Period.
And like a virus scanner, they don't "catch everything." They are very specific goal seeking programs which have caused survival in the human and they have essentially never failed in 15, 25, 35, 45, 55, 65, 75 YEARS.  Then YOU came along and thought you were going to turn your friend into a happy healthy skinny person?
That subroutine has strategies to literally kill or disable anything or anyone that gets in between the human and food.
If you cause someone to not be able to eat what the subroutine directs them to, you can assume your mortality might be in danger. The processing system in the subroutine is wired to get food now and remove obstacles from the person's path to consuming the food. The subroutine has no "knowledge" that you are saving the person's life, it is only programmed to scan it's way to food it knows causes the full feeling and tastes good.
The Powerful Drive to Eat
Have you ever wondered why so many arguments happen at the dinner table? Have you ever had a strange sense of being upset because the food you eat isn't what you "wanted" or that you didn't "like" the food you were being served?
Better question: Does this experience happen 5 – 10 times per year (assuming you live with someone who prepares food for you)?
Track this in your journal. Just make a note of when you felt ridiculously upset at the dinner table and you sensed it was because of the food being served. Write down the feelings you felt and the thoughts you might have had if you took the time to look at the pictures squirted into consciousness by the subroutine.
That subroutine isn't going to let you starve!
Can you imagine attempting to persuade someone when serving one of those dinners and the other person has a subroutine turned on that escalates into Self-Protection Mode?
I bet it's all starting to come together now.
Persuasion: Ready to ask if he's up for a gym membership? What's the response to that? No way. No food is there. It's further from food. Another barrier from food. No. No. No. Want to go grocery shopping? "You bet!"
How do you get the person to go to the gym?
Research is clear that you show preference for faces that are significantly similar structurally to your own.
That doesn't mean you should or shouldn't "shoot for that" but it's something to be aware of as you live your life.
Marry Your Best Friend?
People pick mates like they pick friends. People aren't likely to be good friends with drastically different beliefs than us.
Think about it:
I believe passionately that it is not your job to pay my rent.
I am a "Libertarian" politically.
You don't owe me health care.
You don't owe me free housing.
You don't owe free food.
Someone who sees life differently than that is not going to enjoy hanging out with me in Las Vegas. And that person will have a LOT of company.
The next person you will go into business with
We obviously pick partners who have similar interests as we do. Why do we go into certain business partnerships? Because two heads are better than one…sometimes.
If we can find a partner who:
Complements our interests
Has the same attitude about business (hours put in, output, ability to get things done on time)
Has different strengths and responsibilities
Has the ability to bring different ideas to the table
…and then, the partnership has potential to be successful.
You ask a question that involves a more potent driver (for that person).
"Hey, you're looking pretty good, want to go to the gym with me tonight? Lots of girls there."
"Want to go to the gym with me tonight? Special guest night. No charge; lots of people who'd LIKE YOU (not: you'd like) there."
You are the cause of the person losing weight, which means eating less, lots less. That means you are taking food out of the person's mouth and withholding it! At the least, you are absolutely seen as a danger to the subroutine and the subroutine will defend itself against you. You are no different from any other predator who would grab food from the mouth of the person and steal it for themselves.
Your friend will feel anger toward you and when you ask "what's up" or "why are you upset?" or "what can I do to help," you might be surprised or disturbed by the answer!
A part of the individual really "wants" you…gone. Most people won't end up doing that at the dinner table, but I'm sure you can think of plenty of times when people stormed from the table, behaved foolishly or became verbally hostile. All you did was cook a big meal and set a nice table.
Other Subroutines Keep the Individual In Line
The reason you survive the subroutine's wrath is that there are other subroutines that have greater influence over the individual (both belonging and nesting come to mind) or they wouldn't have succeeded in losing 150 pounds.
BUT, do know that you aren't on the Christmas Card List of the Eating Driver and its subroutine(s).
And to think you were going to be proud of yourself for "helping out."
Meanwhile, it's much more complex than this for the individual themselves. They sense they are angry with you, but the only thing squirting in their brain is stuff related to food and death. It makes no sense, and that right there is enough to have additional anger build up on top of what was there to begin with. The person senses they are mad at you. You've done SOMETHING WRONG. It could be anything, and you might be accused at the drop of the hat.
That person has compulsion and obsession triggered day and night to eat, yet the diet you created says "no" to most of that old stuff and "yes" to stuff that is "healthy." This, of course, is information that can't even be processed by the subroutine. The subroutine knows when it is time to shut off and that is when the body sends the signal to the brain that says, "Excellent, don't need any more. Whew." The subroutine is absolutely doing its job of getting you food that has "caused" you to survive for your entire life.
And now, the diet prescription for your friend has created a monster that has a 24/7 compulsion to eat. That creates dramatic turmoil in that person's body. Part of them really does want you erased from the earth.
You are doing what is in "their best interest." They know you are doing what is in their best interest! But part of them wants you gone forever because you are not acting in the best interest of what the subroutine is programmed to accomplish. It makes no difference if you are "right" or "wrong." The only factor that matters is that the subroutine is not accomplishing its mission of 2 million years of programming plus 30, 40, 50, 60 years of hour by hour practice in fulfilling that 2,000,000 years of programming.
Some people's drive to eat is dialed way up to 10. Other people have the drive to eat dialed down to 1.
There is a point in almost all people where the subroutine built to eat will take over all other goal seeking behavior and do what it was programmed to do from birth. It will get the person food.
Anytime another person inhibits a subroutine from fulfilling its programming, you can assume it wants the interfering individual or thing to be disabled.
Reasoning with a Subroutine?
Subroutines don't "think,"; they simply act until the drive has been met and then it shuts itself off until it is needed again.
Subroutines can't understand motivational speeches. They DO meet their goals in one fashion or another and they eliminate what is in their way.
This is just one subroutine which emerged from one core human driver.
It wants to disable the influencer that caused the individual to "lose weight" (i.e. starve himself to death…i.e. you are a killer).
That is the goop the subroutine squirts into the brain. Those "squirts" can come in the form of sensations and feelings, images and words. Often the individual will review those squirts and assess them:
"They're just trying to help."

"He just wants me to be healthy."

"Easy for them, they weigh xyz."

"Always sticking their nose where they don't belong."

"Can't accept me (trigger belonging driver!) for who I am."

"He wants me to have an eating disorder."

"Big jerk. Man I hate that guy sometimes."
And in real life, you saved his life…
Some People Consciously Review Pictures
The thinking process is where the mind takes time away from whatever it was doing to evaluate the squirts that come up from the nonconscious processes of the brain.
In the story above, the squirts from the subroutine caused conscious review.
Most of the time, the person just FEELS a certain way toward another person and never really figures out why. They get a "gut feeling." In this unusual case, the person was reviewing squirts and consciousness became aware of the Belonging subroutine.
The Belonging Subroutine has a BIG job to do within the individual.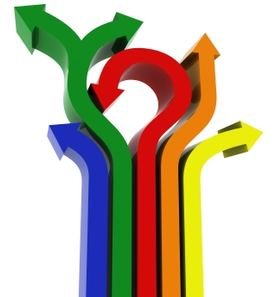 It is constantly balancing inputs to determine with consciousness who matters and who doesn't. Who the individual wants to belong to and who the individual wants to belong to them.
Subroutines don't have friends. They have ongoing jobs which are algorithms that run UNTIL something is done then they shut off.
The Belonging Subroutine, like The Eating Subroutine, is activated every single day. The intensity will be different for everyone, but belonging is critical to survival. If you've come to the conclusion that taking away someone's food is dangerous for you, you were right. Just wait 'til you see what happens when you get in the way of someone's Belonging Subroutine.
The Hard-Wired Drive to Belong
The drive for acceptance or belonging is a two-way drive. It develops into a subroutine(s) that not only collects people, but causes behavior in the human so that the individual will also be able to belong to another person or group.
Certainly I must mean that people aren't collected but interacted with, right? No. It's a subroutine. It didn't take a sensitivity training at the office. And it wouldn't if it could. It has a job. Collect people, specific people, and cause the Self to exhibit behaviors that will cause inclusion with desirable groups. This is a trial and error approach that never really ends.
It's the Belonging subroutine that probably squelched but didn't shut off the eating driver. The Belonging subroutine saves lives of loved ones and friends every single day. But it has a dark side, as you will see.
The certain way a subroutine can be shut off is to let it complete the process it was developed for, and it will then shut itself off.
The drive to Belong, in most people, is not as intense as the drive to eat, the drive to have sex/reproduce or the drive to flee or fight danger. But it certainly can be stronger than all three, or just one or stronger in given crucial moments because it is almost always switched up unless it has just completed a cycle of belonging.
The Dark Side of the Desire to Belong
Stalkers don't stalk just anyone. They stalk a person. A specific individual. The stalk-ee is someone the person would want to collect. This is why on the inside, the processes of stalking and love are roughly the same thing.
One of the same subroutines that stalks, loves. It is the Subroutine of Belonging and Acceptance. Other subroutines can drive either behavior in conjunction with the drive for belonging, but belonging and acceptance is the instigator here.
It takes less than one second to "fall in love." A subroutine will latch on quickly to predetermined criteria and will pursue until it is complete. Then, there is either a wedding or a restraining order issued.
There is either a sexual harassment case brought or a relationship is begun.
We'll explore the Drive to Belong more deeply in next week's installment….stay tuned.
---
Attend an online e-course with Kevin Hogan!
Learn about Kevin Hogan's Comprehensive Wealth Accumulation E-Course
Details:
About the Wealth Accumulation E-course
Apply Now: