Page 2
Luck in Performance and Success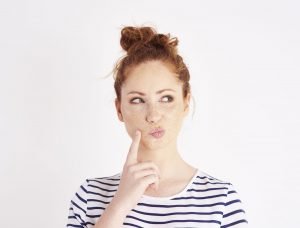 Quick Luck Personal Assessment #1
Which of these do you consider to be "luck?"
(The following statements are all true. The question is, "in your mind, do you consider the statement to prove luck changes outcomes in life?")
______Visit LinkedIn and you'll find out that women with masculine sounding names tend to make it further in their careers than their female counterparts with feminine sounding names.
_______CEO's in the Fortune 500 tend to still have their hair. There aren't many bald CEO's. In fact there are about 4 times as many bald men in the population as there are corporate leaders.
_______Were you born in June or July? Your chances of being a CEO are small compared to everyone else. In fact a child born in winter time has a 40% better chance of becoming a CEO compared to a child born in summer.
________Like hockey? Being born in January gives you a four times better chance of being a pro than being born in December and the probabilities are basically a straight line down from January as you move forward in time.
________Similar results are found for basketball, baseball and tennis. Being born in the first quarter of the year is a planning gift to your child.
________Meanwhile in Universities, professors with last names that begin with early letters in the alphabet (A,B,C) tend to receive tenure far more often than others.
_________Across society, people with easy to pronounce names are liked more than people with names that don't roll off the tongue.
_________Every name is perceived differently in it's morality, success potential, ethical behavior, etc. In fact, your name predicts your likelihood of ending up in prison. The impact of your name can be so great It can be worth changing it.
_________34% of CEO's measure in at 6'2" or higher.  But only 4% of men in the normal population are this height. That is what as known as "robust" in statistics.  Short people rarely go on to be CEO or President of corporations.
________Running for public office when you're bald isn't futile but you have an uphill battle. ½ as many senators are bald when compared to the general population. The same is true for CEO's.
How you THINK and FEEL about those facts helps you understand your thoughts and feelings about this idea called "luck."
Because luck is a word that is like happiness or love, the answer comes down to how you define the word. Whatever the case, some people have the odds stacked or against them by things that they can't control, but typically aware parents could have. (OK, not height and hair)
Luck Quiz #2
As I learn what luck means to you, now I can share with you that computer modeling shows that just like in real life, in most scenarios, the vast majority of power, success, wealth ends up in the top 5%. Computer models which have been programmed to have "people" intersect with lucky vs. unlucky events in life, show that luck plays a significant role in who ends up wealthy.
______ A Biblical principle says, that "to he who has much, more shall be given and to he who has little it shall be taken away." Like the principle or not, this is how life works out there in the real world. 10 families on planet earth own half of the wealth on planet earth.
Is that luck?
______ Real life research shows that funding (grants to do research) given to PhD's in large amounts vs. small amounts don't really result in significantly better results. Interestingly comparing real life with computer models, the studies show that giving all applicant's small amounts of money (over time) to work with generates the best overall results. You might not be surprised to know that generally the early successes are given more money, and in fact, most of it.
Is THAT luck?
In real life you know that the top athletes in Olympic sports are often odds on favorites to win their events compared to the rest of the field. In other words, Michael Phelps was the fastest swimmer on the planet and it would have taken his competitors a LOT of luck to have beaten him at the height of his career.  Today he can outswim all humans on earth except perhaps a dozen young men. But he is very unlikely to beat those men if he qualifies for the next Olympics. There's not a lot of luck in a sport like swimming.
But, perhaps Michael met the right person when he was a young man. Perhaps he had a parent that believed in him and kept him in the water instead of doing homework. Perhaps he had someone tell him he would be a failure at everything and he fought against that prophecy until he became the best.
Which of those would you consider lucky?
After all, had he been born in Chad, he probably wouldn't have ever seen a swimming pool or a kick but coach, forget an Olympic sized swimming pool.
It's true that football players have sons who become pro football players far more often than would statistically happen if everything in life was about luck. The best pro football players really are on the field, but that certainly doesn't mean some amazing young men could take their talents and strengths and learn the game, try out and sign on in the NFL. It happens every year. Not often but it happens.
People don't follow in their father's footsteps because the father gives them money,  it's simply what the kids are familiar with. They grow up with it, it's what they know.
That being the case, is it "bad luck" to be born from the gene pool of a parent who spent a lot of time in prison while the child is growing up?
Switch to soccer (futbol).
If you are born in Spain or France, heck even Croatia, your chances of being a world cup soccer player are better than having been raised in the United States. Is that luck or is it simply logical?
The U.S. is still the land of opportunity, but not for people who want to go on and star internationally, LaCrosse, Curling, Soccer…
Most people think of luck and conclude, "He just got lucky." When you hear it, it feels like, "he did nothing and had it given to him…" or similar.
When I meet successful people, I usually think, "Man he made himself  AVAILABLE and KNEW HIS STUFF" when he got into a conversation with the Magic Maker of Fabulous Careers in that field.
In my experience the more you put yourself "out there" the more likely you are to meet the right people, get covered by media, be interviewed, gain followers and on and on.
That's why the expression, JUST SHOW UP, means a lot to people who show up.  It's a basic truism in life.
Those who learn in the privacy of their own living room, learn just as much, actually more than the norm, they simply don't meet the person who can change their life with the information they learn. And obviously you learn a lot faster in your home than you do in a school. Light years faster. But people who learn at home must then network "out there."
Success certainly includes things like "being lucky enough to have a good name, a full head of hair, being tall, being from a wealthy family, being born in Denmark, Sweeden, Monaco, Liechtenstien, the United States, Canada, etc.  BUT, the fact is that within almost every country on earth the fact remains that 5% will have the power, the money, the success and that you can control a lot more of being part of that 5% than you might imagine.
Why? How?
Because YOU can CREATE OPPORTUNITIES for MAGIC to HAPPEN.
Because most humans live in relatively free societies, you can generally achieve being in the top 10% of your niche/field in a specific country or society.
Getting out of that pond and getting to a bigger or different lake is significantly more challenging and will require more than an article to talk bout HOW difficult it is to make it in the U.S. but have Poland knocking on your door every year.
Does luck matter in free societies?
It does.
Let's try to offer up some words to define luck.
Luck is often YOUR RESPONSE to OPPORTUNITY. In order to respond wisely, you must be PREPARED for OPPORTUNITY or you'll experience no luck at all.
Preparation meets opportunity and you create most of your own opportunities.
In other cases, luck is literally luck, or randomness.
"True luck" is random chance. You place a $10 bet on the pass line and then roll a 7 at the craps table at a casino near you. Lucky you! (You would have won about 48.5% of all rolls had you hung around…long enough to lose and exprience…"bad luck")
COUNTING ON (random)  LUCK TO CONTINUE is foolish.  It does not happen in real life.
That brings you to "The Lottery."
Lucky people don't win or play the lottery, stupid people do.
Anyone stupid enough to play the lottery enough to win the lottery… well… the lottery is the stupid tax for States all over the U.S. I promise you one thing. You will not "win the lottery" if you play, so please, please… do not play. I'll spare you the math. Betting on football in most places is illegal because it's pretty much a "fair bet" and the government doesn't get the proceeds. The lottery on the other hand is created by mathematicians that work for the state. It's designed to rip off the poor and uneducated.
How do you get lucky?
WRITE THIS DOWN: You get lucky by preparing for "crisis."
People who get lucky prepare for bad things that could happen. When they  don't fall to disaster, they have a nice nest egg or security net of various kinds established.
That means when they get lucky and meet "the right person," they can take a month or two off work and do something that other people wouldn't be able to.
In other words, people make their own luck today that they will experience 10 years from now.
And that is why people who live in crisis that have prepared for tough times tend to get "luckier" than everyone else.
Consider an example from sports, look at baseball. The way to get lucky in baseball is to go to bat a lot!
Facts first.
A baseball player apparently gets lucky by going to the plate 4 times each game and going for it.
2/3 of the time he will not get on base. He'll ground out, fly out, strike out.
1/3 of the time he will get on base.
The healthier he stays the more at bats he gets. The greater his skills come with time, the more he plays the more valuable those hits become. Eventually he will get lucky enough to get to the all star game, play in a World Series or become a legend in addition to earning a lot of money and achieving a certain level of fame.
The Thought Process in Achieving Success in Spite or Along Side of Luck
The absolute requirement of a good ball player is to understand that "at bat failure" is typical and to be expected and learn to get past any negative emotional, psychological or physiological reactions to those momentary failures.
Was Pete Rose "lucky" to be the all time leader in hits? Hardly. He played a lot, (he got a lot of at bats!) he hustled on every play and he knew the game better than anyone I've ever watched play the game. He was smart, stayed healthy, worked when he was sick, worked insanely hard, busted his butt every time he had an opportunity and he is the all time leader for most hits in a career. And he got those 4000 hits in part because he went to the plate 15,000 times. He wasn't the best player ever, he was simply a successful player. When I watched him play, I learned a lot about life. The man loved his work, loved his team, loved the game, loved doing the very best he possibly could. That's a successful player.
And another Lesson to Learn from Baseball, about Success
Another successful player was Hank Aaron. He hit more home runs in baseball than anyone who didn't take illegal drugs. He batted almost as often as Pete Rose, but Aaron's skill was in hitting a lot of home runs without striking out much more than 10% of the time. So, like Rose, he didn't hurt his team and he turned out to be one of the best hitters in history.
If either of these players was lucky it was because they knew how to stay healthy, they worked hard, they worked smart, they played with their strengths, didn't make a lot of mistakes and they played a LONG TIME.
Lesson 1: Go to bat… a lot. Be relentless.
Lesson 2: Don't let predictable and typical "failure" impact your psyche. You have to fail a lot to be successful and go down in history as a champion.
Lesson 3:  After you succeed you continue to go to bat and adjust your approach to constantly adjust to your competition. That keeps you at or near the top.
Both Rose and Aaron had more at bats that resulted in negative experiences than positive experiences.
In other words, they failed far more often than they succeeded.
Real Life
Going to bat and doing it a lot is only ONE aspect of success.
This week I'm helping a friend buy retail space for his business.
Now, there is little I like less than someone I care about buying (leasing) retail space for business.
My first admonition for anyone going into business in the brick and mortar world is, unless you must,   DO NOT DO THAT.
If you are the ONLY doctor in a town of 3000? Sure.
If you are the only auto mechanic in a town of 3000? Sure.
But if you believe that you can compete with the THOUSANDS of people in your world of space you are foolish.
It's NOT impossible, it's just UNLIKELY that you will succeed and your effort and strategic planning alone will not be enough to assure success. You will need an incredibly huge shipment of random luck. And random luck is not something you can plan for.
Why am I concerned about leasing space? My first concern is lease length or loan length.
Figure 80% of new businesses will be gone in a few years.
Continuing to be in business after those few years is not a sign of just luck, does not mean 20% were just lucky or just good. It means they were almost certainly BOTH.
If you consider that luck is about those things that you cannot control and that skill or talent is about those things that you can control, then having a "successful business" definitely has it's share of luck connected to it. As you can see we have learned a distinction between random luck and luck that comes from preparation meeting opportunity.
Consider this. Can you point out the good luck or the bad luck?
If the city you live in changes the main highway from in front of your business to a mile away, your business goes broke and you had nothing to do with it. Bad luck. It's not predictable though things like this happen more than you might guess in brick and mortar. Nevertheless, you can't control it.
You open a storefront business in a small mall. Business is slow until a big anchor store is put in and your business stores. Good luck.
You open a business in a solid mall but the last person who owned an independent book store went out of business. You replaced it with your own nice little restaurant/bar making it the only one in the mall and your business. That's a skill set, not luck. You control the marketing in a well trafficked area. New business without competition should do well.
You start an online store in the retail arena. You sell low to mid range clothes, or at least that is your plan. You've invested in stock only to lose your investment when your outlets for marketing prove to be too expensive. That's not bad luck. That's the expectation. Skill set incomplete.
You have an online coaching business for golf! You're talking with players as they are on the course and know enough about golf, performance and how to connect with players addicted to the game. You have a solid marketing strategy….and…you're an odds on favorite to succeed with or without luck. Skill set and Talent.
And here is where "luck" changes to gambling. If I bet on a football game (people say I'm pretty good at this),  I'm investing. In other words the odds are in my favor, ever so slightly. The odds are not in my favor in the stock market. (They are in no honest person's favor) You might as well own a mirror ETF of the S&P 500 as it outperforms almost every managed and unmanaged fund on the planet.  Even with this thought in mind you might hope to get lucky and outperform, but you almost certainly will not. You are very unlikely to experience good luck in the stock market.
You don't hear much about good luck in the markets, because the stories are few and far between!
The harsh reality about your investments? Your chances of the sum of your stock investments beating the market over 20 years are almost ZERO. If you did, you truly got lucky. Why? The companies where you invest through, say your 401 k at work, are taking 1 – 2 – 3% of your investment each year as their service fees and that's 30% -50% of your TOTAL DOLLARS over 20 years. You can't be smart enough to make up that 30 – 50% of your PRINCIPAL AND RETURN ON investment over two decades.  You can't get lucky enough when 2% of your money is taken from you every year. And yet, the alternatives… don't paint a pretty picture either. Thus you are heavily persuaded to invest in your future in less than ideal vehicles. (And yes, I suggest you do invest in your 401 k. I also suggest you invest in many other things but NOT as they relate to stocks or the markets!)
In fact, diversification can reduce how much you will lose when the markets are in a down year, but diversification almost never increases how much you can gain. A stock portfolio of 10 stocks over 10 years will not beat the SP 500. (99+% of all cases) These investment choices are simple facts that no one will tell you about.
Diversification does not protect your interest in an up market.
Diversification might protect your interest in a down market.
Here's how I like to think about it from the perspective of you doing your own small business.
Getting Lucky in YOUR own tiny business…
It's going to cost you a lot of money to open your idea for a main street shop/store/clinic/place/practice.
You will either take money you have saved to date, to fund that source… (I hate this idea in general.)
Or you will borrow money from Wells Fargo for the next decade to the tune of 1,000 – 5,000 per month for a decade to start your own "independent business." (Not a McDonald's or UPS Store…but "Bill's Hardware.") And I hate this idea more.
If you think getting married is a big commitment, just wait til you sign a 7 – 12 year lease on space for your business.
"Kevin I realize that for the next decade I will need to spend ALL of my time 9 AM – 9 PM— 6 or 7 days per week, here, generating revenue and serving customers and THIS is what I choose to do, gambling completely along the way and knowing the odds are significantly against me."
You can quit but even after you quit, you still have to make those building payments for a decade and that's just the building payments. Do you also have to make other expenses after you quit? Employee plans? Costs of maintaining an empty building?
Did you start this project when the business cycle was positive? (A skill choice) Was the economy quite good. (A skill observation)
A lot of people bought homes in the U.S. in 2006 and then couldn't sell and still haven't sold 12 years later. (A skill choice) They paid a fortune because of course houses only go up in value right? Two years late we were reminded of the tough side of that experience: Houses go down in value as well. How many houses per year are selling in 2018 vs. 2006?
Does this comparison make sense or is LUCK not part of the picture?
Bad luck is when you need to move for any of a million reasons and can't move because you will lose too much money on the sale of your house.
Good luck is when you need to move for any of a million reasons and CAN move because you will not lose money on the sale of your house.
How do you create luck? How will you experience good things that are unexpected in your personal life, your business, and almost every other context?
FACT: The prepared are going to be lucky.  They have created the CHANCE for an OPPORTUNITY to HAPPEN. People who are ahead of schedule, having major projects done for the day or week, end up being well networked with flexible time frames. That means when you have done all of your projects/to do lists, you have a CHANCE to take the right person to dinner, meet the right person for lunch, have time to read the right book or take the right course.  Even being able to take the right vacation opens up the CHANCE to have an OPPORTUNITY HAPPEN. Enough chances with a prepared mind and communication style is a luck generator.
LUCKY LEVERAGE: Being in front of many humans triggers good luck.
I've trained public and professional speakers for a long time. Perhaps 12 years. I enjoy the process and the system that has been developed to be one of the few, if not the only seriously productive ways to learn the craft.
People who get to the front of the room now have 8 people at the board meeting listening to them. They have 40 people at the employee meeting. They have 200 at the company annual meeting.
Don't think the front of the room has to mean a stage. It could be you on TV, on You Tube, getting elected leader of the pack in your club, or similar.
In general a person who can be at the front of the room in front of other people has a much, much greater chance of multiple luck opportunities over even short amounts of time.
It's really quite simple.
Being face to face with one person can create some special experiences.
Being in front of 20 or 200 can create a decade of opportunities. There is probably nothing a person can learn to do and practice than being competent and effective in front of groups or even audiences. You don't need to be a professional speaker, but you almost certainly will have a much better life because of opportunity coming from preparation IF you can find yourself with a "bully pulpit" in front of various groups of people.
Does ALL LUCK come from being in front of other people?
No.
There are other ways to "get lucky."
Writing 10 books, promoting each book aggressively and with great enthusiasm gives you a much better chance at "getting lucky" vs. having just one book and promoting it aggressively and great enthusiasm.
You might think the concentrated effort of one book will win over the diversified approach. But in practice this Is not the case.
When you write a book (for example) you have a product. But just because you have a product does NOT mean that it will be desired by an audience no matter how many of your friends and family told you it is "a great idea" and "I'd buy it!"
Most books that are published don't sell. But multiply 10% by 10 and you change your odds. (That's not really how the math works for stuff like this but it gives you the basic idea.)
And this is why luck is not about "not failing." Failing is important as it allows you to move on to the next project, the next job, and similar.
Luck is arriving at the charity fundraiser and the person of your dreams or representing the job of your dreams is sitting across the table from you at dinner.
If you don't go, you don't get lucky.
What if you don't want to write a book (it is one heck of a lot to do, that is for sure)?
How do you create "business luck" if you are an introvert and don't get out much?
You have a computer and the ability to be on a webinar. All it takes is being in front of people.
You don't have to have those people in shaking hands proximity.
A webinar (for example) goes a long way toward putting you in front of people who you can get luck with, if you will.
Luck, chance, randomness, talent, skill, intelligence, physical appearance, resilience. There's all kinds of factors that go into your life and whether you will fail because of the way you use all of those factors.
It's time to go get lucky.