It's the promise of…well just about everyone out there: You can Have "It" whatever "it" is….
Can you really?
Can you get what you want?
Key Point: The realistic truth is that you CAN have most of what you want in life.
You aren't going to win the Powerball $100,000,000 lottery, so don't bother. You aren't going to be a billionaire, and frankly you probably wouldn't want to be.
And for the most part, you can have pretty much what you want.
Obviously if you want "him" or "her" you need a scenario where they want you as well!
This is true in business and in personal relationships.
You really can achieve, not just if you "want it" but if you do indeed, DO IT.
Almost every person, place or thing you want, that you do not currently possess, is within reach but each requires something to change in your life, your world, your environment.
And the truth is that every change is really easy to begin and then it requires self discipline to maintain.
Seeing what you want is easy. You can do that sitting down. You can effectively plan, also sitting down. BUT then come the daily sustained actions, over time, that require you to behave in some way that is different for you to have X, whatever X is.
Hopefully that got all the "lookers" to stop reading.
This series of articles is really for you.
You're someone who can see what they want and then commit to daily acquisitive actions.
But even you and I are resistant to change. Yep…me too. And that's important to note for two reasons.
First, you must recognize that everyone has a comfort zone, valuable or devastating as it may be.
Second, those changes poorly considered, can really muck things up. That's why a good simple plan is worth it's weight in gold.
In order to defeat that resistance it's necessary to know why it is there and then once you know resistance inside and out, planning to work through it is really quite simple. No "why" means no success…no victory.
Why Are You So Resistant to Change?
There's a bunch of reasons beginning with your genes, filling your jeans and ending up in your brain…
In this three part series, you discover out the biggies, then you find out what to do about it.
Go here first:
Have you ever avoided doing something, even though it would make you feel good and help you accomplish a goal?
For example, let's suppose you know you should start eating lower calorie meals.
So why is it that you eat fewer calories for a few weeks …but then before you know it you're sitting on the couch…having given up?
Familiarity is Safe
No matter how appealing change sounds – whether it's losing weight, making more money, or acquiring things you've always wanted – staying in your rut means you stay safe.
You've heard me talk about familiarity forever. Why? It's your number one challenge you face.
You can't fail if you don't change. Almost everyone hates to fail. I certainly don't enjoy it, I just recognize it's going to predictably happen within aspects of most endeavors. It's like rain in Seattle. It's not a terrible thing, it's just something you know is going to happen.
You know the hamster wheel keeps on spinning every day with predictable outcomes and benefits. And it FEELS a LOT SAFER than it really is…
Let's face it – the unknown is scary. And it causes enough fear at both the conscious and unconscious level to shut down the logic of growing, evolving and change.
Humans quickly develop the instinct/intuition to do NOTHING which you are not familiar with that may have caused insecurity in the past.
This happens for a simple reason.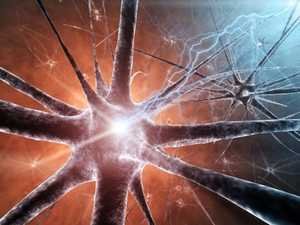 You are born with trillions of neural connections in the brain. In just a couple of years MOST of those connections have atrophied through being told what not to do.
Don't misunderstand, your parents probably did right by you most of the time.
Unfortunately when change is not encouraged and relished early on, those behaviors are literally extinguished. They vanish right out of the brain. Figuratively and literally.
What's left in the brain after atrophy, is FAMILIAR.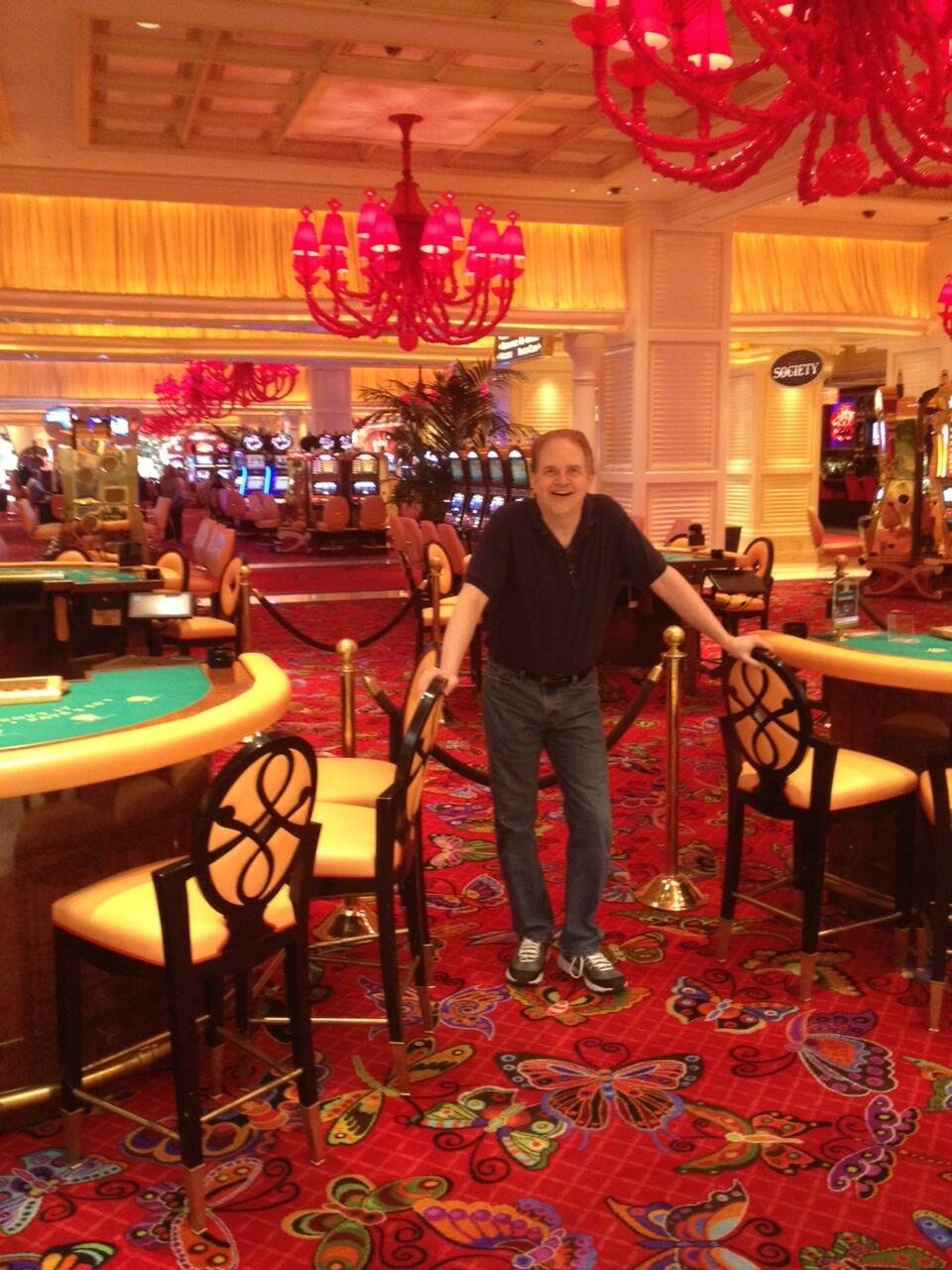 You've probably seen this photo of me at the Wynn in Las Vegas. It's not a great photo or anything, it's simply one I'm "familiar" with.
If you ask me where I want to go on "vacation" (something I am very unfamiliar with) I'd say Vegas. I love to play cards. I'm good at it. I win more often than I lose and in Vegas that is rare.
I've done events and been to lots of places. Sydney, Oahu, London, Krakow, Amsterdam, Edinburgh, Prague. All very cool. (I've also played cards in almost all of these places.)
What's interesting is any one else in the world thinks of Prague and you are triggered to think of the Charles Bridge. And I do too…but if I can't find a place to play cards somewhere, I feel uncomfortable. So the little reptile in my brain searches that out and when it finds a place to go play, THEN it finds the more rational reasons everyone goes to Prague.
This concept of familiarity is really what success and failure in life stand on.
If you get it, you understand MOST of human behavior.
If you understand the basics of human behavior, you will succeed in life. If you don't…you don't.
I was raised in a poor family. We had paper, pencil and a deck of cards for the longest time as the tools of entertainment…think of how predictive that is of Kevin Hogan in 2015…
Familiarity is the king size driver of all behavior.
A metaphor: At age six months you had 500 "houses" in your brain you could go explore and learn about. The neural nets were waiting and ready for sucking up more information and experiences. And you WANTED to do it. You were DRIVEN to explore. You WERE a sponge.
And then the plug was pulled on most of those experiences.
Two years later you had 50 metaphorical houses left in your brain that you could explore. As time went on, you had fewer and fewer choices. And by the time you were 30, if you've made it there, your world of possible lives to lead was down to one or two. In fact, the notion of "security" of a "job" is so ingrained in our brains it's often hard to imagine doing ANYTHING other than what you are doing today.
By the time you had been assimilated, I mean educated, in school, you were down to very few life choices and opportunities. The ability to create, develop, explore, be curious, be excited about engagement had been sucked right out of your brain.
The remaining 10 or so areas of interest and excitement became familiar.
You got to high school and were told to select a "Major" in college.
"I don't know what I want to be when I grow up."
Well no kidding! You only had 10 things you were potentially excited about and most of them were playing videos, watching the tube, sleeping, and getting into trouble.
You would have NO WAY to have a CLUE what might make an interesting profession…and in the future…no less.
Much easier to stick with what you are familiar.
And that is of course why so many kids follow in their parents footsteps. (This can be a blessing…or a curse right?!)
New Metaphor:
Consider this: you're standing before the closed door of a very large room. Let's suppose that you happen to know there's a cash reward waiting for you if you open this door, walk across the room, and claim your reward. Simple, right?
But there's a problem: the room is pitch black, so dark that you can't even see your hand in front of your face. Since you've never been in this room before, you have no idea what the interior of the room looks like.
Maybe it's a completely empty room that you could simply walk across and collect your reward. But on the other hand, your imagination creates other interesting scenario's like….could there could be broken glass on the floor, objects in the way that you'll trip over, and things hanging from the ceiling that you'll bump your head into…or WORSE!
For all you know there could be ANYTHING! You just don't KNOW. It's unfamiliar and uncomfortable and even though there is no reason to believe so, it's scary.
This keeps you from getting what you want…Get rid of it.
1. Key Point: Fear is not a conscious decision. You simply are fearful. And you probably SHOULD BE wisely cautious when undertaking new projects.
2. Key Point: Only a conscious decision can cause you to overcome fear.
So you start to think and wonder…
And that's the problem – you simply don't KNOW. You have no idea if navigating the room is a walk in the park and the easiest money you'll ever make …or if it's something that will threaten your life, injure you, or frighten you.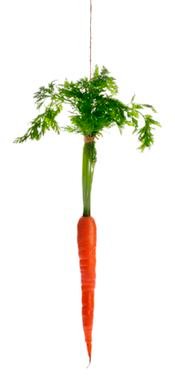 So what happens? You think about the size of the reward, and then you play that against the dangers that possibly await you. Is it a big enough reward for you to take a risk? Or… since the unknown is frightening, do you waive your right to the reward by playing it safe?
Sometimes you resist change and a possible reward because you don't know what it will take to reach that reward. The familiar (staying in the well-lit room) is SAFE.
You may not get the reward …but neither do you have to take any risks.
No risks usually means no unpredictable disasters based on experience (even though there could be a disaster waiting to enter the well lit room that your mind doesn't consider!!)
And so you get stuck.
You want to lose weight, start a business, write a book or do any other number of things. But you become afraid to open that door and walk into the dark and unknown. You may not be happy where you're at, but at least familiarity is seemingly safe.
…seemingly…
What's the Secondary Gain?
A second cause of fearing change is that you're receiving some sort of benefit – a payoff – for remaining in the muck.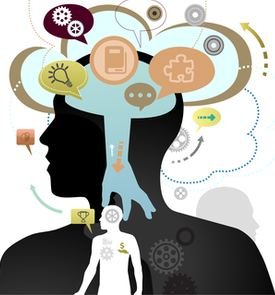 Think of the person in the hospital. They hurt. They just had surgery. But heck, maybe the nurse was bringing the person food and drink whenever they needed it…and then wanted it. That kind of instant service feels pretty good!
It's not as if someone says to themselves, "hey let's have lots of surgeries so we can get food at the push of a button." BUT it is a secondary level benefit that someone gets that often drives their behavior at an unconscious level. Rarely do people think about this stuff consciously and no one wants to stay in the hospital. This person simply likes the secondary benefit of on demand service.
…the "starving artist" who says he wants to be rich and famous …but it seems his life is in shambles and he "can't get a break." Out of his misery springs great art – and soon he has the social reputation among friends of being a "tormented soul" and no public reputation at all…and a house filled with his own art….
The problem is that he believes that being poor and in misery is the only way he can keep making great art (and his reputation says as much, too). That means he's getting a psychological (identity) pay-off for staying in the starving artist rut.
Take a second to think about something that you get, that is comforting in some way, that seems like an exchange for a serious problem.
The person who is sick gets sympathy for example. It's an irrational trade of course.
What benefits are you receiving for remaining in the status quo and not doing something or moving in some direction that would give you much bigger benefits in life, relationships, etc?
You've probably figured out that "secondary gain" is instrumental in self sabotage!
The brain can be a wonderful thing…it can rapidly drive one to achieve or cause one to stumble…or BOTH!
Now what will YOU REALLY do?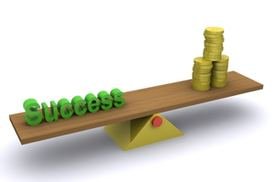 Our friend, the starving artist, almost certainly, won't change until…
He won't seriously pursue his dreams of causing his paintings to be mounted on the walls of the rich and famous…
It's tragic.
It's also possible that one day, in his mind, the rewards he's seeking and the PROBABILITY of acquiring those rewards FAR outweigh the secondary gain he's currently receiving.
If and when that happens, then he can and might change.
It's fascinating to see what the psychology of a "Weekly Paycheck" does to people's chances of accomplishment in life. The certainty of getting a small something and an illusion of security is far more valuable to the evolutionary being than a likely but seemingly risky opportunity and illusion of insecurity.
That paycheck is the chocolate candy bar, the cookie. People choose to eat the candy bar right now for instant gratification and worry about doing something exciting or fascinating for another day. It's just too risky to do something "else."
You now have the WHY. Next week, we get to the WHAT of getting what YOU want in YOUR life.
Til next week!
---
Direct from Dr. Kevin Hogan…
"It may now be possible to almost


instantly possess Charisma,
Self-Discipline, Personal Mastery"
Personal Mastery is the #1 characteristic women look for in a man… and the top trait sought by corporate head hunters…
Charisma is critical if you want to achieve greatness as lover, leader, anything. 45 things you can do now to be loved… respected…desired…
Self-Discipline is the cornerstone… the key. Without it, you can't achieve… success. Don't lose out on life. New method makes self-discipline as difficult as tying your shoes…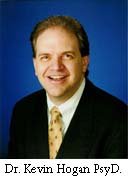 There are only two ways to improve your self-discipline. The hard way… and the easy way.
Prove it to yourself now. What's the success rate of the average person losing weight, making more money or doing anything differently than they are?
The easy way harnesses the same mechanism used in behavioral repetition, but in a new way…
Take a closer look. These behaviors are rooted in the brain. The brain controls everything, from breathing to moving to thought. And when we form habits, they are mirrored in the brain. In other words, the brain actually forms patterns… neural circuitry… that perpetuate the behavior.
Especially if it's bad.
Wire it into your Brain
There is, as it turns out, a way to take advantage of this circuitry. If you can get your brain to "lock in" one behavior, why not install another?
As a matter of fact, you can. And you can do it much faster than trying to force a new behavior. The trick is to address both your conscious and subconscious mind at once.
Thus, the 'easy way' to acquire self-discipline is to not merely know what to do. That is where most information on the subject stops.
Remember, self-discipline is the key to getting pretty much anything and everything you want out of life.
But you must go one step further. Into the subconscious. To literally wire it in. This method wires Self-Discipline into your brain, requiring virtually no effort on your part. It is described later in this letter, before the section on Charisma.
The One Thing that sets you apart… if you've got it
Personal Mastery is the difference between being overweight (or underweight) and looking good. Being healthy.
If you've struggled with your waistline (and I confess, this is an area that I struggle with), or if you feel your life lacks meaning, this is for you.
If you've ever wondered what it is that makes someone the go-to guy or gal, this is it.
It is an extremely rare trait. More rare even than charisma. And while some self-help authors have taken on the task of teaching charisma, no one has gotten to the heart of Personal Mastery. To discover your natural charisma, be sure not to miss the section on Charisma.
Quiz: How do you know if you exhibit personal mastery? Take a look at yourself.
1. Do you exude confidence?
2. Do you inspire a sense of certainty in others?
3. Is your weight under control?
4. Do you possess the competence to get what you set your mind to?
5. Do people gravitate towards you, often bringing new opportunity?
Find out how I will install Personal Mastery, allowing you to control the answer to each of the above questions, below.
There is a good reason that women… and employers and everyone else, seek this quality in men. Women know that if a man has personal mastery, he can do pretty much anything in life. And that means he can get her almost anything she wants. That is what the woman knew, subconsciously.
It is the difference between being the best and being everyone else. With it, you will be the envy of all around you. Without it, you risk being marginalized.
There is good reason for this. Personal Mastery gives you a fascinating mix of humility and pride.
Others will gravitate toward you. Like you are your own planet, and the people in your life are satellites.
They will do so because of the sense of certainty you inspire.
Over time, your reputation will build, and your personal mastery will take on a life of it's own. The best projects, the best people, the best opportunities will seemingly land on your doorstep.
You become fully immersed in life, living in the moment. A life of passion and achievement.
Once you become aware of the 2 broad Categories of Personal Mastery, you can begin generating them immediately.
When you apply them to the 12 Key Components of Personal Mastery, which I have identified for you here for the first time, you will see the results described above.
But I wouldn't leave you there, with that much work in front of you. This is about doing it the easier way. You'll simply listen to the hypnotic portion on CD 2, and I'll help you increase your Personal Mastery directly. Using cutting edge hypnosis techniques.
To find out more about how this process works, and how you can install personal mastery, read on to the section just before Restoring Natural Charisma.
The Key to getting what you want…
I know what it's like to want something… but find it's always just out of reach. It may not be your fault that it didn't happen, but it is in your power to make the change. You can have just about whatever you want in life. And it does require self-discipline.
That's where this program comes in. In the past self-discipline was always hard to maintain, especially long term. That's because you never got it 'programmed' into the subconscious. Only worked at the conscious level. and self-discipline practiced only on the conscious level is not going to "stick".
Yet you can see it is necessary for every good thing in life.
If you want to make more money, you need the self-discipline to make and stick with the decisions that will get you a bigger income.
If you want to get off the hamster wheel of life and chart your own course, you must have self-discipline
You are a master of nonconscious self-discipline…
…Thus, it's not so much having self-discipline, as it is controlling it.
The mechanism of self-discipline is already working at full speed in your subconscious mind. It's what allows you to put on 40 pounds of overweight, or go $40,000 in debt.
All that it takes then is consciously knowing how to direct that mechanism. And to wire in the pathways that will give you control. So you can easily walk away from the chocolate cake. Or finish that project that you know will bring in an extra $10,000 for your family.
Listening to Self-Discipline: Wiring the Core Skill of Achievement Permanently into Your Mind will do just that.
Imagine, with one CD you can take the first step toward becoming a master of conscious self-discipline. For the unconscious aspect, the piece everyone else is missing, you will need a more powerful tool.
How to make Self-Discipline Automatic
I will begin to wire it directly into your brain. You just sit back and listen. Like magic, using cutting edge techniques of hypnosis, you'll be at attention after about half an hour with stronger self-discipline and focus, perhaps more than you've ever felt.
Just imagine. After listening to this cd, perhaps at night before bed, the next morning you could practically jump out of bed with excitement. You breeze through your morning routine, and find yourself in the middle of the project you've put off for weeks. It just gets done.
Repeat this for about 3-4 weeks, and the Genesis Project will have begun. Nothing harder than that required to take your first step in the direction of Automatic Self Discipline.
And it will be that way for every task you install. It's just a matter of training your nonconscious… of generating the neural pathways in your brain so that your nonconscious mechanism performs your desired behavior. Like walking or tying shoes.
It takes zero effort to make yourself tie your shoes. Or to sit down when you want to check your email. You have perfect self-discipline for those behaviors.
Listening to Self-Discipline: Wiring the Core Skill of Achievement Permanently into Your Mind will do just that. It will begin the wiring process, for whatever behavior you want to program in.
Imagine, with one CD you take your first step toward being a master of conscious self-discipline. For the nonconscious aspect, the piece everyone else is missing, you will need a more powerful tool.
How to install behavior into your nonconscious…
…for powerful results.
Legitimately influencing the nonconscious mind is beyond the abilities of most new age gurus. But there is a way to actually change the physical properties of your brain… using the power of self-hypnosis.
You will hear a story, one for Self-Discipline and Personal Mastery each, that will create new neural pathways. By the power of suggestion, metaphor, embedded command, and other cutting edge techniques, the behaviors you want to create become established in your brain.
These techniques are intricately combined using my over 15 years of clinical experience as a hypnotherapist (which has nothing to do with stage hypnosis, or the kind you see on tv), and my experience starting and running a licensed school teaching hypnotherapists.
You remain in total control of what behaviors you choose to install. But they will be programmed in , from the first time you listen. And you will begin to notice results immediately. Listening to the CD once per day for 24 days makes the new behavioral option permanent, so choose carefully when designing the new you.
As you can see, this is powerful stuff, and it will work for you.
Do you have the courage to manifest your Natural Charisma?
If you've ever stood alone, not gotten the best table at a restaurant, been unable to catch the eye of someone you wanted to bring into your life…
Charisma is that special something… that's hard to define.
And for years we've heard it was inborn. Then, recently, they've said it could be taught. But the truth…
In fact, it is an inborn trait… and you have it. More than you will ever know. It is your birthright. And the reason it's not manifesting right now in your life to bring you more business and better relationships… is simple. The cumulative effect of negative experiences you've had have simply turned the switch off.
Here are a few things restoring that natural charisma could mean to you…
…Personal Magnetism is the key to defusing conflict. In fact, in this program, you are going to learn to defuse conflict almost instantly.
…You will stand out as "The One." So you'd better prepare now for this attention. You'll love it. All my clients do when I share this gift. But it can be jarring if you 'turn it on' too quickly.
Religion? There's a thorny issue. How will you know what to do when it comes up with your relatives? Charisma gives you the power to easily navigate this stormy water.
…Many people have difficulty talking about sex. Charisma is the ticket. In fact, you might find yourself too comfortable. And I don't have to tell you the kinds of problems that can bring.
Here's an interesting fact: every word you say to a person either strengthens or weakens the physical and emotional well-being of that person. Of course, the ramifications… the power that you could have… is obvious.
…For example, this program gives you the ability to alter people's state of mind when they come in contact with you. By knowing what words to use, knowing what to say. But it goes beyond making them feel better. You will feel like you are magnetizing them toward you. Bringing new business deals. Better relationships.
Not only that, your whole being will take on a new glow. You can begin to see people just wanting to be around you, to "bask in your glow."
The Limits of Charisma?
People are sick. Many of them are not capable of being nice because of the negative patterns they are running (and are being run by) in their mind. Think of the impact you have after learning how to listen, the charismatic way. You will make people feel better just by being there.
But charisma is elusive. Andy Warhol said we have 15 minutes of fame. Why settle for 15 minutes, when you'll be alive for decades?
There is a certain kind of fame that comes from special circumstances. It is fleeting. I have identified 24 Keys for Long Term Charisma.
You will hear prime, real-life examples of these keys.

Learn Marilyn Monroe's secret to holding the attention of 3 generations of men.

The special case of the Beatles: Discover how they were able to create group charisma, a rare feat.

Elvis was a cultural icon. Widely considered the most important cultural force of the 20th century. What was the secret to his charisma? I'll admit, as long-time readers of Coffee with Kevin Hogan know, I'm a huge Elvis fan. Studying the source of Elvis' charisma has been huge in my business. And I want to put this key to work for you.
How to never be embarrassed by saying "the wrong thing" again
Ever wonder what to talk about? It's one of the keys to charisma. Of course, you can guess it's best not to talk about yourself all the time (we all know someone, right). But that leaves a wide field for mistakes. There is one thing you can always talk about with anyone, and never go wrong. Never put your foot in your mouth again.
There's also a simple way to incorporate these 23 Keys to Long Term Persuasion (described above) into your life. It takes practically no time. And before you know it, you'll be able to magnetize large groups of people at will. See them lining up just to be near you.
Here's a few more things you'll find inside…
I've identified 7 communication turn-ons. And 4 turn-offs. I hope you're not making any of these mistakes in any important situations. But it's easy enough to fix. And will be obvious once you see what they are. Don't delay, you need to know these things today.
This program reveals 23 techniques to achieve social success…
…For instance, you'll learn how to create the "aha" and "wow" response in others, even if you aren't endowed with the looks or money of a movie star.
…You'll also experience this irony: communicating lovingly will get "unloving" responses. But while having charisma means that there will be those that don't like you… maybe jealous, or whatever… there will be many more who do.
There will be some who love you, admire, even worship. Of course the point is not to start a cult. It's about living a life of achievement and integrity. Of leaving a legacy that you, your children will be proud of.
Charisma: Increasing your Personal Magnetism and Leadership Abilities gives that to you.
Now you can make the most out of life: master these three areas of your life.
Each of these Three disciplines can stand alone. They have. But they synergistically support each other, so I have made them available in one 6 CD set, with a BIG manual.
I bring my 15+ years experience of using hypnotherapy in private therapy, as well as my experience running a school for hypnotherapy in Minnesota to the table.
"I recently got your self-discipline program on CD. I love it! It is a miracle! Thank you for putting it together." Marla Lay, Baker City, Oregon
The 3 Disciplines course includes 6 CDs, plus a manual on CD.
And it's all here. Personal Mastery, Charisma, Self-Discipline.
2 CDs are devoted to each discipline:

You get Personal Mastery: Programming Your Mind for the Distinction of Achievement and Success, including cutting-edge hypnosis to literally start the programming of the behaviors and attitudes of Personal Mastery into your mind.

You get Self-Discipline: Wiring the Core Skill of Achievement Permanently into Your Mind with Self-Hypnosis, with a hypnosis disk that will literally begin the creation of new neural pathways in your brain, so that desired behaviors become unconscious habits

And you get Charisma: Increasing your Personal Magnetism and Leadership Abilities: with over 23 things you can do now to be a center of influence and power.
All this supported by a comprehensive Manual on CD in pdf format.
Each discipline you see above is complete. Each could sell, and has sold, on its own. Any one will change your life. But they are so intertwined… Each is key for your success. So I have combined them under one reduced price.
You reap the savings.
The Personal Mastery module alone is very rare, and could sell for the price of all three. In fact, I've never seen this information identified, much less passively installed, anywhere else.
And because it is so special, and all three are so important, I want you to have it, to have all three together, today.
Claim your copy today…
By acting now, you can join the thousands of others whose lives have been transformed by this material. Simply click the "Add to Shopping Cart" button below.
This is really an unprecedented opportunity to get all this life-changing material in one place, and to have it installed so quickly and easily. All for massive savings that you'll receive over the individual price of each module when you order today.
Please, if having control of your weight, your relationships, your life… your destiny and legacy means anything to you… click the link below. Others will notice the changes in you immediately.
Your Three Disciplines package will be rushed out to you so you can experience the fruits of Self-Discipline, Personal Mastery, and Charisma from the moment you play the first CD.
Yours for Success,

Dr. Kevin Hogan
P.S. If you've read this far, you know that there is no part of your life that this program couldn't make better. Even the best parts. And who wouldn't want that?
However, the real magic is in what it will do for the parts of your life that aren't going as well as they should, no matter what you try. The good news is getting what you want out of life is now practically automatic, as simple as placing your order, and putting the first CD into your CD player.
P.P.S.The 3 Disciplines is a special program in that it is really 3 programs in one. That means savings for you. And it means that it has never been easier to get your life on track. To excel, and achieve. Don't put your life on hold. As John Lennon said, "Life's not a dress rehearsal." Claim your copy today. Click the link below.
Was: $297
Just $227