Page 4
Don't Get Caught in the Moment – It's a Trap
First of all, there are a couple of times where being "there" in the moment is a very good place to be!
But… when it comes to planning life, getting things done, and succeeding in general, the moment can be a trap…a big trap.
Remember: the Passive Goal Guidance System is constantly shifting your actions from impulse to counter impulse. Your body/brain is very comfortable when you it perceive that it is making tiny bits of progress toward a bunch of goals or outcomes of varying importance.
The reason people don't get what they want is because they are compelled to be comfortable in each moment as the past moment has just passed.
Because the brain is constantly moving from micro-success (made a sandwich) to micro-success (used the restroom), it feels successful all the time. It "feels" comfortable with the certainty that the brain/body are moving "forward." In reality of course the only thing that is happening is almost nothing…or nothing.
The brain senses it deserves the comfort.
And who could argue?
A person is capable of having or experiencing most of what they think they could have in their mind…but comfort brings a stiff message from the universe…
Anyone would prefer a vacation to, say, securing their future. Securing the future is what they say they want. They'd prefer to play than take care of their family….which is what they tell you they want.
The brain is laid out in such a way that when it "thinks about" (it really doesn't think) achieving an outcome it then leaves that goal and moves onto a different goal (making a sandwich).
Only the mind can harness the brain to function in a more disciplined fashion.
That new behavior must come with clarity of outcome and overcoming the desire to move toward other goals.
Pinpoint Clarity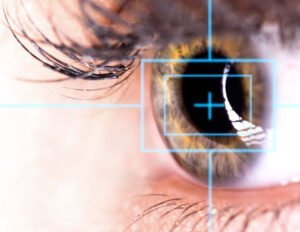 Every Olympic athlete in an event imagines themselves winning the event. 50 skiers don't win. One does.
Visualization can be helpful in some contexts, but it is hardly the answer to success.
Knowing what you REALLY WANT, and DO NOT WANT, including all the black swans…and protecting yourself from those things… is more important than I can stress with a lot of CAPS and bold words…
Before you can get anywhere, you absolutely need to know where you are going, what's in the way and how you're going to get past all the messy disasters that await.
It sounds so darn simple, but when it comes to life goals or dreams, it's not.
You might think, "I want my business to be a success," or "I want to be happy."
Those are nice aspirations…and…they get you nothing.
Why Defining Success and Failure Might Help…Maybe
Ask 10 different people to define success, or what will make them happy, and you're going to get 10 different answers.
That's why when it comes to getting what you want, the first step is to decide – specifically – what you want and don't want in your life. Not in generalities, but in Blu Ray Hi Def Clarity.
Clarity goes far beyond, "I want to earn $300,000."
$300,000 is difficult to comprehend for the brain. What does the brain see?
Nothing.
And what obstacles are on the way to nothing?
Right. Absolutely none.
Add a date.
"I want to earn $300,000 by January 2021
Still nothing.
Monetary values like this are almost always abstract. Definitive dates typically don't help abstractions become concrete.
Numbers and monetary representations are valuable in life but they don't do anything for the average human brain.
All of a sudden it becomes obvious that succeeding has one more obstacle than you considered before.
So just what is this clarity that allows you and I to succeed and not fail?
The clarity that causes success is …
QUALITY OF LIFE
There's not much more important than the quality of your minutes.
Maybe the only thing that matters more is love.
I suggest when defining your failure and success with clarity that you consider the number of minutes you get to love and the quality of your life when you are not loving.
In other words, I'm typing this article for you right now. I enjoy the process so long as you reap the rewards. I wouldn't do it if it wasn't giving me a higher quality of life.
Here's a fact: When you are busily engaged in whatever it is you do all day, you are either creating Quality Life Time in your future, or you are not.
Clarity means creating a laser guided missile into your future, determining all the steps, obstacles, alternate routes and carefully defining what and where the pitfalls are.
Why would you want to succeed vs. fail?
Success buys you a quality life with time for love both today AND in 30 years. Not succeeding buys you the quality of life you have today, but secures nothing for your future.
Now.
Success and failure.
Let's erase these abstractions and make them real. I offer you these definitions for your consideration.
Success is living life YOUR WAY.
Failure is living life THEIR WAY.
Success means doing what you want to do most of the time. Failure means not doing what you want to do most of the time.
Success is the sum of the love, time and money you experience or give yourself and those you love. Failure is the amount of energy, time and money you pay someone you have no connection to.
Success is "giving" yourself time, love or money.
Hi Def Clarity has proven presuppositions. Blu Ray Blacks have a result that your brain can MATCH as the brain pursues and ultimately matches.
You think in your mind and on paper, you want to weigh 195 pounds. You currently weigh 205. You reduce your food intake as you get down to 195. (Or actually to 193 and then stay in that 190-195 range.)
You can match the result with the image. 195 = 195.
When do you break from relentless pursuit?
When 195 = 195.
Can you make it even more crystal clear, Kevin?