Page 3
Blu Ray Clarity
Ever hear people describe the "blacks" in Blu Ray?
In one sense I thought they were describing what isn't there…and couldn't really get the point.
I guess I really thought it was the craziest thing in the world until I re-contextualized the statement and realized that yes, blacks can be captivating.
Legend Point: Find out who has made mistakes in the acquisition of what you want or something analogous to what you want, and set up a detailed security system against that.
This wires into the Passive Goal Guidance System you and I have talked about previously.
Let's use money instead of time or love as an example. Money is easier to measure though very difficult to wrap your mind around at the level of abstraction. Example: I assume the government won't return my Social Security money to me when I retire. If I assumed they would my Passive Goal Guidance System would not even bother with saving or investments in the first place. Therefore, I plan as if it's not even possible. I then plan that investments won't pan out in any way.
Unlike pension funds, successful people plan for ZERO growth on stock and bond investments. Unlike pension funds successful people fully fund retirement accounts each year.
Think of financial security like this: You want, say, 10 years of minimal life support income (a half million dollars?) at retirement and a paid off house.
Keep this in mind and your passive goal guidance system is less likely to kick in to impulsive (costly) behaviors. Consider changing your thinking from "I know I'll get it in the end," to "I know I'll need it and I don't have it, so I will move forward until I do have it."
The Barrier
People seem to be certain they can't succeed. Or, if they believe they can, it's absolutely ambiguous as to how it will happen. And they immediately give up.
…which is ridiculous.
90% of jobs won't allow you to accomplish this simple and crucial "achievement", but a carefully selected micro-business will.
Before going on, recognize that the PGGS will switch to tiny goals as soon as it a) has moved one or two steps toward ANY kind of a goal (including using the restroom, putting a dish in the dishwasher or making sandwich) b) as soon as moving toward a conscious goal (most goals are non-conscious) has been judged too difficult.Isn't a micro-business is any kind of business that you can do at home. This is in fact the most common kind of business in the United States.
No.
When you do the math, working at most but not all jobs is risky.
Why?
You have almost no control over your future.
The second barrier next to the PGGS is fear and uncertainty of that which is unfamiliar.
The basics of a micro-business, a Coffee Table business are pretty simple.
You want low expenses for your tiny business and you want a high probability of success of bringing in a modest amount of money.
Simplest Answers?
a) Online
b) Service
The most impressive success stories you hear are from people who have no job and then strike it rich. Less common stories of success come from people who currently have a regular job where short term goals like paying the auto loan or credit card are consistently being met and the brain then shifts to other impulse goals several times each day.
I always tell people to keep their day job no matter how much they don't like it, simply because training the brain to keep in mind what you don't yet have is so counter to how humans process information.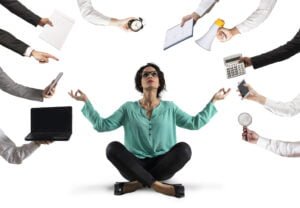 On average it will take more time to succeed for the person who has a good old fashioned job when contrasted with the person who has almost no income coming in.
The failure trap that nearly everyone falls into… Continue reading.