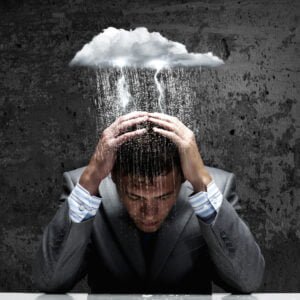 Success is living most of your life in the way you wish, experiencing and having the resources and relationships,you desire and impacting those around you in a way that makes them and the world better.
The new Success Ascendant Algorithm Online Course will be released in 2 weeks so I have just enough time to share a few aspects of success with you that are new, or older and very important.
"I"ll pick you up at 3 pm at school kiddo." Then the parent doesn't show. Is her Mom a success in her eyes?
"I'll always love you." The guy is with another person a week later in that compromising position. Successful person in her eyes?
"I will do the dishes." She doesn't do them but he does before he crashes for the night." Successful person in his eyes?
"I'll apply for that job tomorrow." And he doesn't. Successful person in her eyes?
Humans let other humans down every single day. In each case above there are a few keys to success waiting to be implemented to open a door to a disastrous world to a new successful world. What are a few things you see?
1) The unsuccessful person is inconsistent with his stated word. Lesson: The successful person is consistent with his word. You say it, it happens.
2) The unsuccessful person didn't plan well. Lesson: The successful person plans well, which means, it GETS DONE.
3) The unsuccessful person isn't loyal. Lesson: The successful person is loyal.
There is a learning curve to achievement and success. It begins with being accurate and truthful with others and your Self. Oddly people are taught to be dishonest with themselves and others and today that stops.
The people with the most accurate assessment of reality are those that are likely to achieve the most in life…if they desire.
Failure is particularly important to achievement and success.
Whenever you begin something new, you can know most people are already better at "it" than you are…today.
Whenever you set out on a new adventure or venture you are more likely to face initial failure than initial success and it just makes sense.
It sounds like "negative thinking" to a lot of people. At least before you think about it, it sounds negative.
Why not simply succeed and skip past the failure part?
After all, all you should have to do is MODEL SUCCESS and you will be a success!
And then that fails (or how they THOUGHT "modeling" worked failed). That's pretty important, and I'll leave that loop open for you for the moment.
It's really difficult to think of anyone who didn't fail…a lot…before they succeeded. (No one is coming to mind.)
Can I tell you a secret?
People ask me, "How many books have you written?" I stumble on this question.
I usually say 24, but that isn't the truth. In other words, I'm lying. I don't feel good about it.
The truth is 27 or even 28.
So why would I say 24 instead of 27?!?!?
Because before I wrote my first book that hit the market, I wrote a cool fiction book about a virus that swept the globe only to have the most unlikely heroes save the day. I never submitted it for publication.
Even recently, I have spent as much as almost two YEARS writing a book, and never even got it to print due to unforeseeable situations!
I loved writing the last book where this situation occurred. It was a blast. It was good.
I wrote two other books as well…which were really pretty good in my own mind…but I just couldn't get behind them enough to go to a publisher and have them put them in print…imagining I could have gotten such a deal in the first place.
Then I wrote, The Gift.
I sold 1000 – 2000 copies of this book when it was released. Ironically it was released the same week as Kirk Douglas's book by the same name. I did a non-book-signing at a bookstore near my home only to realize I was entering a very tough world.
The Gift is a really good book.
Once the book was liquidated I chose to not sell it anymore, but give it away instead…and I've given away perhaps a million copies. You'll see it on the front page of the website at Christmas time if I decide to do such a thing again.
2000 copies is a failure.
Then I wrote another book, which once in print, sold 1000 copies before I pulled the trigger a year later. Yes, it was a good book. It's actually sought after nowadays by collectors. But the book essentially did nothing.
Failure.
At this point my record was 3 books written and not published. Two books put into print that barely sold anything, as a self publisher.
That's FIVE losses and is discouraging as heck.
Part of me felt like a loser…
…but I've always been bad at giving up. I can't actually ever remember giving up at much of anything, but this was getting ugly!
My record was 0 – 5.
ZERO wins. FIVE losses.
It took over 5 years to get that record.
Then I wrote, The Psychology of Persuasion. I finished in February 1991. It took FIVE MORE YEARS to get the book published by a name publisher and it was rejected 247 times before it FINALLY hit the shelf.
The book was in print almost TWO YEARS before it sold it's 10,000 copy…but then it sold…because I got out there and did 3 things every single day to make that book sell.
I love the book.
I hated the fact that so many publishers said I had no chance as a writer.
I was sick of failing.
But, within a few more years, it was clear that The Psychology of Persuasion would be a pretty big winner. It changed a lot of people; governments, leaders, celebrities, business professionals, teachers, etc… and their lives too.
My record was now 1 – 5.
Now I have a question for you.
If I told you it would take you 10 years of writing and rejection and failing and THEN you would succeed and in a respectable way…what would you do?
The publisher of The Psychology of Persuasion was excited about the book after it's second year. Foreign publishers all over the world couldn't wait to publish the book. Pretty soon the book was selling well in lots of different countries. It was pretty cool.
Since then of course you will recognize, The Science of Influence, Covert Hypnosis, Invisible Influence, Covert Persuasion, Irresistible Attraction…
So my answer to the question is usually 24 and I think to myself, "not counting the first three that never were bound or available for purchase…and the last one that got hung up in a disagreement."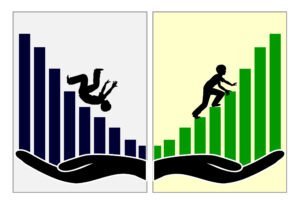 Legend Point: There is a LOT of failure before success, but the story ends well!

Now. the question is, was the failure REQUIRED?! Continue reading to find out…