Question: What will you be able to have if you can influence anyone to your way of thinking?
I can't specifically answer that question for you. I can tell you that the power to influence, (not the power OF influence) gives a person permanent security and stability. You'll be able to take full advantage of everything you discover at Influence 2010 as soon as you get home. EVERYTHING translates from business to personal and vice versa.
I could go on and on but you're hopefully going to be there so I'll move past the detailed story and move you to some highlights:
Persuasion in Writing (text) is covered in some detail and depth!

Learn to Influence by Choice instead of Chance….

Persuasive Attitude: You'll find out what it is and how to have it

Enthusiasm: Discover how much is the right "amount" and how to make the fire burn!

Gain Cooperation Instantly

Defuse Anger (almost) Instantly

Unplug Hostility (almost) Instantly

Magical Presence….Charisma never Looked So Good….on YOU

Make Fee/Price a Non-Issue (really)

Get Top Dollar for any commodity (as noted above)

Become a Person of Influence– I hope you want to be this…a person that matters…that makes a difference in the lives of others. Someone people turn to for help

You ARE a "Brand" How Do You Want it Seen by Everyone who meets you? Who hears about you?

GIFT: Limited Edition Boot Camp Manual. Autographed and Signed #

Self Confidence: The One piece of the syntax you need on command. How….

Soft Sell vs. Hard Sell…Which to use, if either and when

Words and Phrases that Sell. (Never before released)

Covert Conditioning: The Roots of Covert Hypnosis…Still Powerful

Subliminal Success? (This is very cool)

Getting The Appointment

Influential Email

Speed Trust- Get it NOW

Building Credibility and Authority Quickly

Resistance and Reactance Demonstrated and Defused.
And how about some bullets?
How to create the "gotta have it" feeling in consumers

How to melt away sales resistance

How to tap into the "primal" buying emotions

How to instantly establish rapport

How to 'force' consumers to obey your hidden 'sales push' without resistance

How to use sex appeal to generate buying frenzies

How to infuse proof power into your sales letters to transform them into magnetic sales message that rack up the profits and bring in the bucks

How to arouse your prospects' inner buying drives

How to influence your prospect's mind to trust you and believe what you say

How to bypass your prospects' conscious and "hypnotize" their subconscious

Ethics. Are you being ethical? Step by step process tells you
One of the best parts of Influence: Boot Camp this year is that unlike other years, except when Dave Lakhani or my other special guest speaker Mark Joyner, or a surprise guest speaker takes the command, I'm up front the whole day.
And I'm going to show you how to make a LOT more sales by seeing fewer people with NO extra work, and in fact, will reduce the total time it takes you to communicate your message so much it will probably scare you.
And…we have fun. Maybe I can have you for dinner with a small group or invite you to my suite at the end of the night for drinks. But one thing is for sure, when you leave Las Vegas, you will have sat down and talked with me unless YOU made it impossible to do so.
I've spent a lot of money seeing people and never even getting a hello. That always bugged me. You will say more than "hello" to me. I want to know you and be important in pulling a few strings for you in your career.
In fact everything about Influence: Boot Camp is about what I always wanted in a training.
Lots of content.

Lots of applications.

Lots of certainty.

Lots of new material.

Meeting the people who can turn keys for you in life.
You come to Influence: Boot Camp 2010 and it's like Christmas without the irritating relatives. You always leaving thinking, WOW!
The other thing I do in a training is make sure that EVERYTHING is usable and applicable when you get home. I will make sure that EVERY person leaves with at least one specific key PER DAY that will EACH make them in great excess of $10,000 IF you are in charge of your own income and don't have an X dollar per hour job. (Really)
You'll be part of a BusinessStorm for Success
Each day, I show you how to BusinessStorm for Success. That means I show you a process where you will have a HUGE idea that is EASY to implement the day you get home. It will make you a lot of money. All you have to do is turn the key. (And you do have to turn the key to open the door.) EVERYONE gets this gift….and…I teach you HOW to BusinessStorm so you will be able to develop powerhouse ideas that often bring in as much money in a day as you made last year.
You might want to read that again.
In just 4 days at Influence: Boot Camp, I can show almost anyone how to almost mystically drive their sales up to numbers previously thought out of reach.
The agenda for the 4 days is full. Completely packed. It's now finalized with the exception of a few pieces of sales research being worked on right now.
This is the perfect experience for you *and* your employees because you can debrief over dinner what we did in Boot Camp. You can begin implementation into sales, marketing and management immediately. Influence: Boot Camp is going to teach you the most advanced techniques of influence and persuasion. You are going to learn to utilize the techniques and strategies of gaining compliance to change the perception and behavior of others in a completely unconscious way.
Let's quickly highlight a few things that you are going to learn:
7 NEW specific non-verbal communication techniques for opening and closing.

How to stand and sit with people so they like you and believe your message.

The latest in how genes, ethnicity and culture influence people's behavior and what to do about it!

The process of covert conditioning.

The 22 words that change people's minds verbally and in print MOST.

Discover WHICH of the 16 core desires is running the brain of every person you meet.

How to utilize distraction and confusion when necessary.

How suggestion can change visual recall and increase sales.

Not one but TWO complete models for gaining compliance FAST!

Make minor adjustments in your physical appearance to turn "No," to Yes!"

How to tell a story so that the story delivers the message you want sent!

You are going to learn and be able to walk away with everything you've ever wanted to know about persuasion techniques, gaining compliance, making the sale, getting the date, and generating the answer "Yes!" out of the mouths of everyone you meet.
You already know my book, The Psychology of Persuasion, is the number two best selling book about persuasion of ALL TIME. (Be patient…the other guy had a 13 year head start…) Now I'm taking you on a fun and exciting four-day event that will give you absolute certainty and confidence in every situation you meet up with.
The material in this Boot Camp is fresh, exciting, effective and NEW! If you've been in the training room with me, you haven't heard this material. This is the first time almost all of it has ever been offered to you!
Influence: Boot Camp is $4997 but you can come for much less if you take advantage of registration discounts today!
Register today and come for $2197. Coffee in the morning, plus lunch each day included!
Advanced registration discounting is fast disappearing! And did you know you don't have to pay it all today? See the registration form for details on how to pay in installments.
[5 payments of $477 is acceptable for Coffee with Kevin Hogan readers only!]
Show Me the Registration Page for Boot Camp!
There are no comps, passes or further discounted admissions.
I don't like hype. I'm intentionally toning this promotional piece down because I am so excited about this event! I want to remind you of a couple of things, then move directly to what makes the Influence: Boot Camp "live" event special and how it can benefit you.
You can attend this special four-day event with me in Las Vegas. It's literally going to change your life in ways you can only imagine.
You are going to walk out of there with a sense of personal mastery.

Your salespeople will always know what to do "next."

You will be able to hear "yes" almost any time you choose to.

You will build your business, increase your sales, learn to motivate yourself and others and gain compliance in virtually every situation in life.

As always the room will be fast-paced, dynamic and fun.

As always, you will walk away with more tools than any tool belt can hold.

This information download gives you some of the most amazing new strategies and techniques you will ever learn in the field of influence.
You could be the head of marketing at 3M or an entrepreneur. You might want to dramatically increase your sales. Here: You want to get them to say. This is YOUR 4 days!
No hyperbole: 20-30% is most likely…and maybe a lot more as we've experienced with some financial sales products and real estate people in the past…. or simply get everyone you meet to say "yes" to you. No matter who you are or what your motivation for participating in this event, I guarantee, you will be thrilled with everything you get.
When you read the next "learn list" below, realize that no one aside from me has ever taught this information to you. You've probably seen similar lists from people who teach old school persuasion or influence. Forget it. This is 2010. This is new. This is thoroughly researched and no one has it for you except for me.
Here is just a little more of what you are going to learn:
How to utilize metaphor to link into people's brains and change their mind maps.

The complete Covert Model and how to apply it. (No one has ever taught this before!)

Alpha, Omega and Delta Strategies in influence.

Applications for anticipated regret that reduce resistance and reactance.

What the balance between pain and reward needs to be in every situation.

How to reach the part of them that makes decisions, but doesn't talk, ever.

How to weigh their conscious vs. unconscious responses to gain compliance.

How to know exactly when to ASK for the answer you need.

Discovering the Dominant Value

Use Strategic Framing NON-NLP style.

Master the First 30 Seconds

Utilize their Brain's Perception and Projection to Change their Mind!
The workshop comes with a complete 400+ page copyright protected official Influence: Boot Camp Master Guide that is the most user friendly manual for persuasion and influence you will ever possess. You can actually USE this formula based manual forever. Use it to prepare for every client, every date, every important meeting and communication you ever have.
To register for Influence: Boot Camp, you simply fill out the short application and include your payment information. Tuition is $2197. Bonuses included NOW as described above.
[This offer for Coffee with Kevin Hogan readers only!]
No registrations will be accepted at the door at any price.
Influence: Boot Camp is all about profit and it is about having a great experience. It's run EXACTLY how I wanted every training that I have ever been to…to run. High content in a relaxed atmosphere where you can meet all the right people. The standard is high. And from 9:00-5:00 we are all business.
Details?
The Luxor Hotel in Las Vegas
March 10, 11, 12, 13, 2010
(Want Monthly Installments? OK. See registration page.)
Your Schedule:
Wednesday, March 10 – 9:00am – 5:00pm
Thursday, March 11 – 9:00am – 6:00pm
Friday, March 12 – 9:00am – 6:00pm
Saturday, March 13 – 9:00am – 5:00pm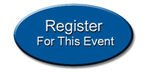 Or call: 612-616-0732
Reserve Your Spot Today while deep discounts, and added bonuses are in place.
[This offer for Coffee with Kevin Hogan Readers/Dave and Kevin Teleseminar Participants only! MAY NOT BE COMBINED WITH ANY OTHER OFFER]
USE DISCOUNT CODE: lakhani
…and receive your 4-nights stay at the Excalibur Hotel paid!