Covert Persuasion
He meets with the Mexican president. They have a press conference. It goes better than anyone would have guessed. Clinton is obviously bummed out resorting to the fact the meeting even happened.
Trump gets back home and pulls out his phone. He tweets that Mexico will be paying for "the wall." The Mexican president then responds on Twitter and says they hadn't spoken about payment at all. And the story goes on. Clinton attacks.
Obviously your gut tells you that Trump should take a huge hit in the polls which represent millions of voters.
As I've shared so many times, a humans "gut reaction" is darn helpful in survival situations. It's terrible at calculating what will happen in reality.
The result of all of this madness?
Trump gains ground in the polls.
Why?
The reasons will be discussed at Boot Camp but I'll give you two today.
The first is simple. Lots of independent voters use Twitter. Trump is a twitter-a-holic. Identity is always one of the big 7 factors in influencing someone. The brain silently reports, "we both use twitter and even though I disagree, he is more like me than the other one."
The second of course is that the person who a message is about tends to gain not because of identity but because of familiarity. It's simple branding. If you keep saying "TRUMP" over and over again, people will check that box in the voting booth.
You don't need to ask me what the smartest thing for Clinton to do next is…keep watching, a dozen more unexpected lessons of influence are anticipated…
In past issues of Coffee, I've shown you how simple it can be to use covert persuasion to provoke images in people's minds that lead them in the direction you want them to go.
One of my personal "favorite" ways to influence someone to change a behavior or do something they need to do is with an intention question. I love it because it's simple.
I'll use an example I have told to live audiences in the past. It wakes everyone up from the last speaker…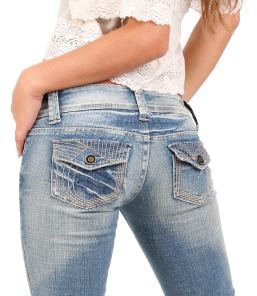 People ask you intention questions all the time and you do NOT act on all of them. But you act on far more intention questions than you might think possible.
Almost all of your actions in reaction to intention questions are non-consciously carried out.
Fortunately, almost no one understands that there is a dramatic difference between:
a) Pinch Jane's butt.
and
b) Are you going to pinch Jane's butt today?
The statement almost guarantees an "I will do no such thing" response.
The question causes you to actually THINK about the question. You might even ask the person to repeat the question! You WEIGH the advantages and disadvantages.
What happens? "Huh, uh, um.. HUH? I don't think so. No."
That's much different than, "no." This could actually happen. Of course it's a low probability but it's not zero.
Simple?
Oh…if Jane is not your girlfriend or wife, I would encourage you to go with "no."
Manifesting Intention in One Second
Intentions manifest when the person has images squeezed into their conscious mind and stay there until…, an intention question must be asked.
Simply telling someone to "rob a bank," or "kiss the girl," doesn't accomplish anything.
Reactance will stop the behaviors from being done.
It's the way the brain is literally "wired" and how the processes all interact with each other.
People rarely react as intensely to questions as they do to statements.
If you ask someone, "Will you buy a Samsung Galaxy 7 before Christmas?" that someone is much more likely to buy a Samsung Galaxy 7 than the person you asked, "Will you buy a phone before Christmas."
The second person is much more likely to buy a phone than the person you asked nothing of but to whom you suggested, "you should buy a phone before Christmas." The latter is immediately tossed. Rarely are images generated, and when they are, they fade prior to being printed out.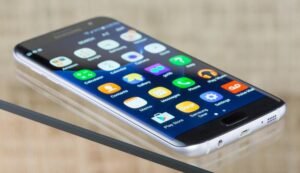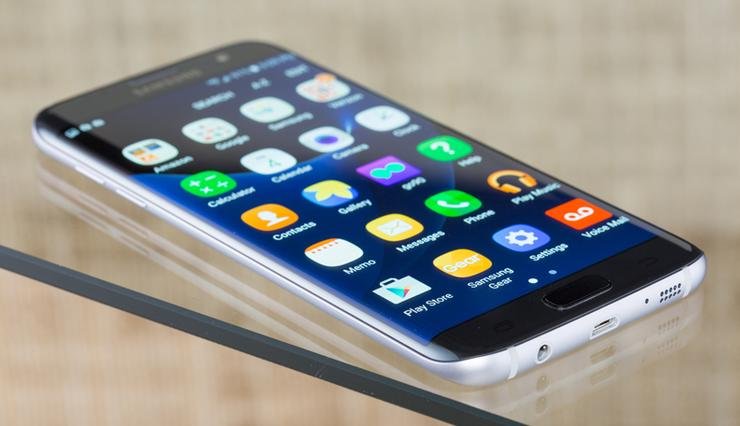 Meanwhile, a one-second question will likely lead them to the use of a new phone, or, in the first case, Samsung Galaxy 7, much more often than you or they would have predicted.
The "employees of the mind" (subroutines, parts, subselves) are fast at work. And they do keep track of information.
As soon as you buy the computer, an employee in the brain pulls the constant nagging reminders about phone purchases and the notion is "forgotten."
Let's get more precise here.
"Are you going to go to dinner with me this month?"
Invoking an "Employee of the Mind"
You ask that question and the other person now has an employee in the brain that is in charge of making certain that she goes out to dinner with you.
She may not. It may not be possible. She might be repulsed! But the nagging employee doesn't pay attention to such things. A ringing telephone is most often answered. An unanswered question rarely stays that way.
The employee's "job" is to make sure that outcome of going to dinner this month is fulfilled. Once the month is over or the person has indeed gone out to dinner, the nagging is ceased and the person has "peace of mind" again.
Did you catch all that this means …