Page 4
Remember the Parachute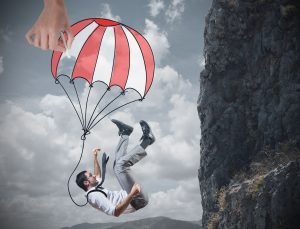 Legend Point: People who try to talk themselves into self-confidence are destined for long-term failure.
Someone can talk themselves into jumping out of an airplane, but if they neglect the reality of putting on a parachute, all the self-confidence in the world is meaningless.
Being self-confident in your jump because you have checked and double checked your parachutes, having learned everything there is to know about jumping and then to jump is very different, of course.
Imagined positive results must match the reality that they are imaged from in order to permanently wire into the neurology of the brain. If it were any other way, people would walk around delusional and OVER confident, which is never a good thing.