Changing to make better choices, decisions and perform superior actions is really much more difficult (until you finish this article) than you might think.
I was background binge watching The 100 last night. The show has that Battlestar Galactica feel. One glaring similarity between the shows, is you see "the woman in the head" that motivates a central character's actions. The motivator in Battlestar Galactica was Tricia Helfer (Cylon Number Six).
In Battletar, Cylon Number Six is Dr. Gaius Balter's subroutine (an algorithm or part in the brain) wired for acting in the bad guy Cylon's best interest. Six typically remains dormant in Balter's daily routine. This is a good example of how a real subroutine works.
You have a rolodex in your brain. It is comprised of all the people who influence you, both real and imagined) and you have perhaps 20 subroutines/selves/parts influencing your daily actions.
Most of the time your conscious mind is unfairly outmatched against these rapid fire, precision targeted subroutines.
In Battlestar, one of those in the Rolodex is Six (Tricia Helfer). The portrayal of how a subroutine in your brain influences your actions is brilliant.
It is Six and other subroutines like her that direct almost all of YOUR behaviors and choices.
Sometimes you and I get irritated with our Selves because we consciously don't want to do what our body is doing but we feel helpless and let the body and brain direct actions.
It takes a lot of conscious energy to have a salad instead of a chocolate chip cookie.
The solution?
Most people think of the simplest seemingly logical idea that sounds like it would work.
They think, "OK my mind is telling me to not study, so I will tell my mind to study."
These poor people then repeat impotent affirmations instead of using their own seriously potent internal motivators.
And the result is of course…
With that in mind, here's what I want you to do with the next 20 choices you make. Perhaps you will choose what you do for dinner, a snack, whether you work out or not, whether you work on a key project tonight, etc. I want you to become 100% aware for ONE DAY.
Awareness requires more effort than you will ever guess until you attempt to be aware for an entire day. It's similar to doing twice as many push ups as your body will let you do. Really…
Specifically be aware of your conscious choice about something you "want to do" vs. the observation of your default behavior in each situation.
Example:
"I want to eat fewer calories today than yesterday."
Then you go through the day and eat 500 calories more than you chose. The next thing that has happened in your past is that your conscious mind will rationalize the behavior of your subroutine with some kind of funky logic.
That is a conscious choice vs. your default behavior.
Your Conscious Mind Overridden
How does all this happen in real life?
At noon you said, "Salad and thin, today."
At 11 PM you said, "Oh! My hand is in the cookie jar. But you know what I deserve it. It's a COOKIE. I really WILL diet tomorrow."
So much for affirmations … welcome to the real world of unconscious default behavior.
So that's how your behaviors have played out in the past.
Your conscious mind typically "gets REALLY tired" 2-3 hours before bedtime typically, which is why if you go to bed two hours early, you'll weigh a lot less in three months.
Sleep doesn't cause weight loss. Sleep keeps your subroutines from storing more energy (eating food!) than it currently has! Sleep is your easiest defense against the Tricia Helfer's in your brain.
The problem is that you can't simply use sleep to get out of trouble.
Your conscious mind is just like mine.
At the beginning of this new awakening, the conscious mind is weak. But know this. Your conscious mind can be trained to be powerful, decisive and in charge of your choices and decisions.
AND, of course, you're still going to hear that other voice trying to crush your dreams a lot at first.
But the voice doesn't sound like the devil. THE VOICE comes from the woman in the red dress.
It won't SOUND LIKE it's crushing your dreams because it says stuff like, "you deserve the cookies."
That voice always has something appealing to say.
You are the same as Gaius Baltar in Battlestar Galactica who has Cylon Number Six permanently "stuck in his head." She's always getting him to do the wrong thing, and she's almost impossible to say "no" to … and your nonconscious mind is like that … except it isn't as good looking as Tricia Helfer.
She makes it impossible to do what is in your best long term interest because she is so compelling!
Still That Voice Inside
Eventually, you can still that voice, for as long as you make a CONTINUOUS conscious effort to do so. To change you simply need to still the voice UNTIL you have reprogrammed your default thinking.
As you begin your path to change, that voice will be there – so stay vigilant, and remain aware of your previously nonconscious behavior by reminding yourself all day and NIGHT to do so.
Now what?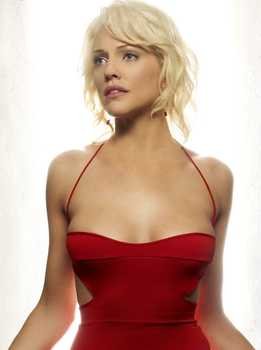 Create Your Own Leverage
Obviously AWARENESS is the first step.
Feel free to use the same tactics as your nonconscious mind …
Hire your own Tricia Helfer (real or imagined).
Going with imagined for now? Fine. Do this:
Write a post-it note that will say what you need to do and a little message that says, "and if you wimp out you are weak," or "if you succumb you deserve to be a loser."
Like most people, the other kind of post-it notes didn't work … and we hate looking stupid in front of anyone … especially our Selves.
No one else will tell you this, but this is REAL LEVERAGE and you NEED leverage in this department.
And what is your Tricia's job description?
Step 2: Be Clear About What You Want and Be Ready to Redefine That When Appropriate
Maybe you want to grow up and be a cell phone designer but in seven years cell phones are obsolete.
Or maybe you want to write software for video games, but a problem happens when they go the way of betamax and everything is now holographic.
You must always be ready to redefine your present and future.
Before you can make a positive change in your life, you need to become absolutely clear about what exactly it is that you want.
For example, saying something like, "I want to make more money" is vague. Instead think of how you want your life to look and then determine what the price of that life is.
And then answer the question, "WHY do you REALLY want this proposed life?"
Driving Forces to Success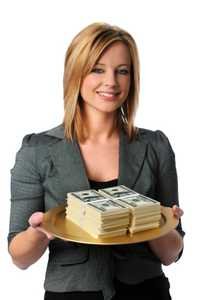 Why doesn't targeting a specific amount of money motivate the vast majority of people?
It's simple.
Have you ever experienced having a million dollars over time?
If yes, then money might make an OK motivator. But if you're like most people the answer is no.
That's why you have to look inside and find what is really driving you and then work within those motivators.
You can say you want to earn more money for your kids' future (and that means…), for you to live like you deserve to live (and here is all that means); and then eat the chocolate chip cookies (ie. take a vacation).
And after you create a REAL PICTURE you can wrap your mind around, THEN you need to have a WHY!
I used to give presentations about my book Irresistible Attraction. Mostly women came to the presentations.
The "WHY" of ANYTHING you want CHANGE needs to be BIG.
I love talking with women about what they want. It's a fascinating thing.
"So what do you want in a man?"
"Someone who's good looking."
"Was the last guy you broke up with good looking?"
"Yes."
"Why did you break up with him?"
"He was a jerk."
STOP HERE.
People say what they want, but they FAIL to ask AND answer what they DO NOT Want.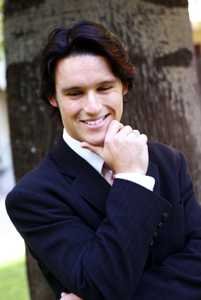 Whether you are a man or woman here's the deal:
SCOOP: You want a good looking XX or XY that is NOT A JERK. Someone who does Z behaviors but not A, B, or C behaviors. (Make sure such a human exists or it could be a long search.)
No one teaches that second half of the equation … which is why they produce no successful proteges.
Stop Chasing Your Tail
Another problem people tend to encounter is that they do the first step ok, then falter. That is, they get clear about what they want. They decide upon an outcome, and can wrap their mind around it.
But then they change their mind and start chasing a different outcome without having determined if that's what they really want to do at a conscious level.
Imagine you decided your outcome is to buy a new Lexus within one year – with cash. (I like buying depreciating assets with cash, if I'm going to buy them at all.)
You spend a few months working on that outcome, and then you changed your mind. Instead, you now decide that you wanted to travel the world instead.
And by the way, this is JUST FINE.
But then just a few short months later, you change your mind yet again, and chose a new outcome: perhaps you decide you want to move to Vegas.
Not a bad idea. No state income tax!
However, at this point I need you to look at your outcome and LOCK IT IN.
You won't be able to achieve this outcome if you constantly change your mind and redirect your energies to a new outcome every few months.
There needs to come a point where you simply MOVE and ACT.
This is why a PLAN and a LIFE MAP that maps the terrain of the PRESENT and the NEAR FUTURE, that is DETAILED AND THOROUGH and drawn with someone who knows what they are doing is 100% necessary.
In other words, being clear means not only do you need to have a clear outcome, you also need to be clear about whether that outcome is really what you want.
Key Point: Did you ask WHY?
And was the ANSWER…BIG?!
Start with something you want, not with a "passing fancy" that will cause your motivation to fade quickly … because it will.
Step 3: Be Clear About Your Reasons to Change
After you become clear about the change you want to make, you need to become clear about your reasons for wanting this change. Dig down deep, and find the logical and emotional reasons.
You will need your WHY and both sets of reasons.
Your Personal Burning Desire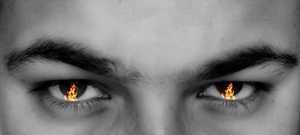 What creates a burning desire in you?
STOP.
This is real stuff.
People who succeed are almost always doing something they've INTENTIONALLY CHOSEN to do … things that they WANT to do … things that are work … but aren't like THAT KIND OF WORK.
For some people, there is NOTHING that burns inside, because they've never experienced working toward something that required their personal direction, personal action, personal planning and personal acquisition process.
I talk about this whenever I speak about wealth building. For the moment, just know that all is not lost, or even close.
Sadly, no one writes about what to do in this situation … and this situation is REALLY COMMON.
It's OK if others would view your reasons as stupid. The fact is it doesn't matter because you don't have to tell anyone your reasons.
However, what is important is that the reasons motivate you.
Does it fire you up? Does it evoke emotion? If so, good!
If not, it will take a bit more tweaking.
For example, let's say your goal is to lose weight. A rational part of your brain says you should lose weight for health reasons. But maybe you're young and aren't overly concerned about your health at this point in your life. So the reason "get healthy" simply doesn't fire you up.
"Get healthy" fires up people who are severely sick and in great pain … and that's about it.
Indeed, if you started on the path to change using that reason as your "excuse" to make changes, you'd fizzle out quickly. Maybe in a few days … …or maybe in a few short weeks. Either way, you wouldn't see your outcome.
But suppose that deep down, secretly, your real reason for wanting to lose weight is because your ex-boyfriend or girlfriend (the one that dumped you) is coming into town in a few months.
Truth be told, you want him or her to see how hot you've become. You want this person to kick themselves for ever letting you go.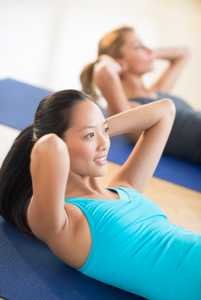 OK, so it sounds a little petty.
Doesn't matter.
If the REASON fires you up to make the changes, then do it! Keep that reason a secret and make it THE SECRET, reminding yourself often of it.
Since it's such an emotional reason for you, chances are you'll sail to your outcome.
Note: the problem with a reason like that, however, is that it's short-lived. They will be in town in a few months. What happens after that?!
That means if you want to make lasting changes, you need to also think about other, more long-term reasons to pair with meeting and maintaining your goal.
Step 3: Open the Map to Change and Lay it Out
You wouldn't start out on a road trip without a map. You want to know cool places to go and sites to see.
Likewise, you can't start down the path to your dreams without a "map" – astep-by-step plan of how you're going to reach your destination. In other words, you won't reach your destination if you don't know how to get there!
Another reason to make a step-by-step plan to achieve is so that you have an actual way to measure your success. When you have to be concrete about your plan by writing it down, then at the end of each day or each week, you know whether you were productive or not.
Remember just because you decide you want to go to San Diego doesn't mean it's horrible if you change your mind and decide instead to go to Lake Tahoe, right?
It isn't THE PLAN it the FIRST PLAN. And you constantly update, upgrade and improve it.
You'll know whether you are moving toward your outcome or away from it.
For example, let's suppose your outcome is to lose weight. In the first step when you became clear about your outcome, perhaps you set a target like, "I intend to lose 25-30 pounds in six months."
Now if you don't have a plan as to how you're going to do it, what do you do on day one? You might just have a candy bar, because six months is an awful long time from now. One candy bar doesn't hurt, you rationalize. In fact, you can rationalize quite a bit until you're actually gaining rather than losing weight!
Take the Steps and MEASURE WEEKLY
On the other hand, if you plan exactly how you're going to lose weight, then you know you need to lose roughly one pound per week in order to hit your target. And to do that, you lay out a plan such as cutting out soda this week, cutting out candy next week, and so on. At the end of the week you weigh yourself: if you've lost at least one pound, you're on track. If you haven't done that, then you know you need to repair your "road map."
In short, not only have you defined what you consider success, you've laid out, small measurable steps that help you chart and track your progress.
And that's another important part: when you lay out your plan, you should include a few small steps.
You see, sometimes we get discouraged or even doubt ourselves when we take on a big outcome with only big steps. We're extremely enthusiastic when we get started, but a few weeks in, your enthusiasm tends to fizzle.
If you're ONLY trying to take big steps, then it doesn't seem like you're accomplishing anything or getting anywhere.
---
Reserve your spot now!
Kevin Hogan is Live In Las Vegas, October 12 – 15, 2016
See Kevin Hogan "Live" in person at the FINAL, Influence: Boot Camp