The Influential Presenter's Comprehensive Game Plan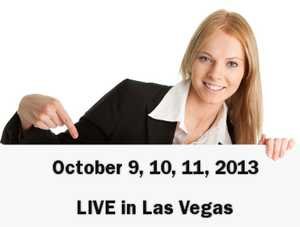 Effectively Influencing from the Stage is a Singular Skill You Can Master That Will Allow You to Bring In Up to $250,000 or More…in a Fraction of the Time
Leading, persuading, influencing and selling right now from the front of the room, today, is more important than ever.
Here's why astute professionals are moving to the front of the room and to the stage.
You can't click out of the arena.
You can't click out of the meeting.
You can't click out of the event.
You can't click out of the group.
It's the last captive opportunity you have to connect with people who want you and want something from you.
Be compelling today and they will buy you. It's the audition you've always dreamed of. All anyone really wants is one opportunity with a potential customer. The best way to build your business quickly and efficiently is for you to be at the front and your clients, customers or future fans to be in the group.
NOW you have your opportunity!
Real Estate Agents
Loan Officers
Insurance Agents
Professionals
Salespeople
Account Reps
Entrepreneurs
High Level Managers
C-Level Executives
You must be able to persuade from the front of the room, or you simply can't build their business.
In fact, never has the ability to lead from the stage mattered more.
The people you need to listen to your message have never been more distracted than they are in 2013.
There is ONE place where the distractions don't exist.
When you are at the front of the room and all the people who are considering working with you or your company are in your audience, right now.
It doesn't matter whether the group is 2 people or 2000, when you have people in front of you and the distractions have been removed, YOU become the focal point of their decision making process.
Most people associate the stage with keynote speakers or actors and actresses.
The Stage Has Become the Center Point of Profit
The stage is where executives attempt to lead from.
The stage is where salespeople attempt to sell from.
The stage is where professionals attempt to grow their business from.
Most fail.
Even most of the better presenters are only half way home when it comes to speaking before a group. Having a good day from the stage doesn't cut it. You must be on target.
If you need the people in your audience to take AN ACTION, half way = ZERO.
There are people who don't need to sell from the stage. Some people only need to deliver information and don't need those who are listening to take any specific action with what they hear. If that is you, then read no further. This is not for you.
If you want to grow your business, and significantly increase your income, you MUST have people follow through on taking a specific action.
You need to cause them to be your representative, today. You need them to make you their agent or doctor, today. You need to get them to adhere to new policies, beginning now. And for high earners, they will buy from you, right here and now.
And this is where the rubber meets the road.
Most presenters alienate their audience by being high pressure and pushy. Other presenters simply can't ask for agreement, the sale, or business from the stage.
And most presenters errantly believe there are only two ways to sell:
High Pressure
Low Pressure
The High Pressure Presenter forces ideas, products and services on people who may not benefit from them.
The Low Pressure Presenter comes off as not believing in themselves, their message or their work.
A Unique Type of Presenter
But there is a unique and valuable presenter who is neither pushy nor "low key."
This presenter is the new breed of salesperson … The New Influencer
This person represents a great product, idea or service.
This person develops long-term relationships that matter.
This person cares that each audience member leaves the auditorium happy and moving forward with the best opportunities they can give to those who listen.
This person is YOU.
You've probably given dozens of presentations before audiences or small groups. If you're new to entrepreneurship or management, sales, or are a professional, then it is clear that you must be able to not just speak from the stage, you must be able to PERSUADE.
And there is a dramatic difference.
You must cause people to act.
You want as many of the right people who can do business with you to do so…RIGHT NOW.
When was that?
Right now.
Because you won't get a second chance with the person sitting in front of you.
I've taken a chance for you.
I've acquired a Las Vegas stage that holds an audience of 300 � 450 people, 7 nights each week.
This stage in Planet Hollywood is a great stage to fine tune your ability to persuade from the front.
I've developed a 3-day system that is unique in the speaking profession. I've never seen anyone anywhere do this.
You are going to learn a step by step template that gives you the answer as to WHAT to present and in WHAT order. Then, once you have completed your presentation, people race to the front of the room to engage you, asking to be your client and ready to take you home with them.
I've developed this template over 17 years and have built a rather significant and successful business because of this template.
Additionally, you are also going to learn…
…how to predictably and consistently persuade and sell from the stage.

…how to use structural templates for the stories that are necessary to tell your audience.

…Openers that instantly grab your audience and capture their attention.

Give you Structural Closings so that your listeners go straight to you or your back of the room help to sign up, buy your best work, become your client or confirm their compliance to new policies in the company.
And here is the best part:
You aren't just LEARNING the skills.
You are going to walk away with the tool that will drive people to your event! You will be given the step-by-step system and you'll put it to use while you are in Las Vegas. You will put together an 8-minute presentation that you can use on Youtube, your website, or as a demo for you as a speaker or leader in your industry!
10 years ago we would pay $3000 just for this video.
You MUST have a STRONG video that people will watch and then be compelled to spontaneously act on to hire or do business with you…to buy from you! Here's what happens next:
You're going to get a Once in a Lifetime Opportunity to speak from a Las Vegas stage.

You're going to get a recording of your time on stage.

You're going to have an audience filled with applause and laughter.

You're going to take home your professional video and upload it so the next week people see you at your best!
And that's where and when the phone calls and emails start coming in!
What to Expect
Here's the schedule: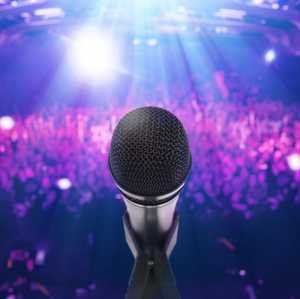 Pre- Event!
Before the event, by regular mail you'll receive a Confidential Presentation Creation File that you will complete before you arrive in Las Vegas. This will include a Comprehensive Foundation Video you will watch that shows you all you need to do to prepare for your Las Vegas Event Experience. (Pre Course Materials include about 10 hours of prep material!!)
Day 1: You learn what needs to be in each block of your presentation and receive the template for each component of the persuasive presentation.
Night 1: You'll join me and all participants in my penthouse where you'll get to see how one professional who has sold millions of dollars of products from the stage has used the template and give you demonstrations of how it all looks and feels when all of your life income is on the line.
Day 2: You learn the elements of what must be in your specific 8 minute presentation for you to get your message acted on. Then you create your presentation with a small group of other participants so you have instant feedback on what is working and what isn't.
Night 2: You'll rehearse your presentation with your team to make sure you are prepared to deliver tomorrow!
Day 3: You'll be on stage delivering the most powerful 8 minutes you've ever imagined could come from you. The recording from this presentation is something you'll be able to use for the next decade in selling you, your products and services.
After Center Stage Selling and Leading, you'll go home with your own video files that you can use on your website, Youtube and be ready to have an amazing presence for all those who come looking for you.
You're now going to get hired. No one will have what you have that proves you are in the major leagues.
Center Stage Selling is $5,000 at the door if we don't sell out. 30 tickets are available.
Time and logistics don't permit working with and recording any more participants than that.
There are no comps of any kind. First come, first serve, assuming your application is accepted. Once you have been accepted, you'll receive full information on hotel rooms, etc.
The structure of this event and your participation requires that there are no more than 32 participants. This will be first come first serve once an application is accepted. Apply now and you'll know within 12 hours whether your application has been accepted.
When you apply today only $1495