Brainstorming that Works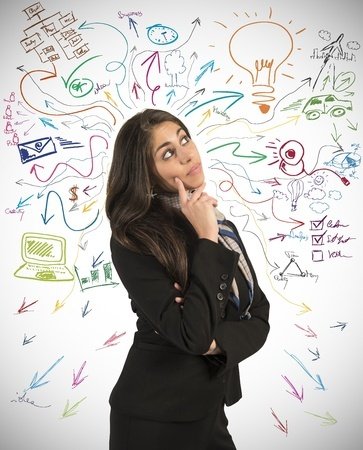 Brainstorming Ideas that Succeed: Profits from Your Brain

The brainstorming process you are going to learn today works for finding almost any creative solution to a problem or desirable outcome.
Did you know that you can brainstorm on your own?
The woman to your right is using a system I use when I do my consulting calls with Inner Circle Members. We'll come to it later.
Did you know that you can get better results in many brainstorming sessions on your own than you can with a full group of people?
Did you also know that some groups of people are destined to fail brainstorming in just about every context possible?
In this series of articles I want to give you processes that will get you from nothing to seriously excellent "ideas" that can be implemented whether on your own or in groups.
And you'll see that a brilliantly facilitated group typically will generate more ideas that will be implementable than most other options. I'll note exceptions in the series.
For over a decade our Inner Circle group has put together everything from best selling book titles and themes to new ideas, tactics and full scale strategies to grow business.
And sometimes, we've worked on personal issues like how to get the girl and even how to crush the competition.
Success typically comes with new ideas as well as superiority in certain aspects of your products, services, delivery, marketing and sales.
Everyone needs great ideas that can be implemented.
We do quite a bit of successful idea generation in Inner Circle each quarter in Las Vegas. As far as brilliance was concerned, the first few years of I.C. were hit and miss. Sometimes we'd have a mediocre result and then with the next idea it would be that best selling book title.
It quite often takes time to know whether your best ideas are any good. You often don't know until they have been implemented as to whether an idea worked and even then, it could be the idea was excellent and the execution was terrible.
If you can be assured brilliance in execution, an excellent idea is like a gold nugget. Today, most of our end results not just work but work well. Today, I'll share with you a strong process that we commonly use.
Ultimately the combination of researching what works in a broad set of contexts combined with knowing what works best after finding out what didn't work has paid off.
Before we get moving let's see what you know about brainstorming.
Brainstorming Quiz: THE IDEA GENERATORS?
Here are 10 brainstorming beliefs. SOME of these are brilliant facts while others are myths, simply do not work or perform poorly. See if you can figure out what works and what doesn't. These are true or false.
Our Inner Circle members will likely get 9/10 or 10/10 right. What about you?
A) Individual idea generation is more successful than group idea generation when the problems are extremely difficult. True False
B) Ideas should not be criticized or debated (argued) against. True False
C) "Think outside the box" is an above average frame for brainstorming. True False
D) Having people write down ideas before they share them stifles their creative thinking. True False
E) A facilitator with an agenda is typically a disaster. Period. True False
F) Critical, "say no" individuals should be kept in subgroups. True False
G) Ideal size for the overall brainstorming of creative ideas is 7 to 10 people. True False
H) Results of facilitator led agendas generally perform worst. True False
I) Groups of 3 to 5 produce the most useful results. True False
J) Debating ideas is a productive strategy. True False
When there is a tough problem, a really complex problem that must be solved, assign it to a few people who have the skills to solve the problem and be certain they work apart, solely as individuals.
Rarely do groups create the next best thing. Most creative geniuses are just that. There absolutely are a few individuals that solve problems better than anyone else. But they are bored with simplistic challenges and don't necessarily add to group dynamics unless positioned to do so, generally at the end of a session, or day of idea generation.
Key Point: DO THIS: If each participant doesn't write their ideas down before the first person speaks, disaster ensues almost every single time in any brainstorming session.
Real genius is incorporating those creative geniuses that can solve incredibly complex problems and then, if they can tolerate the process, have them participate in a process that could use their talents and skills.
Here's how we do this at Inner Circle. The formula matches research in major corporations and also psychological studies that have been replicated for the last 60 years.
Here is an example: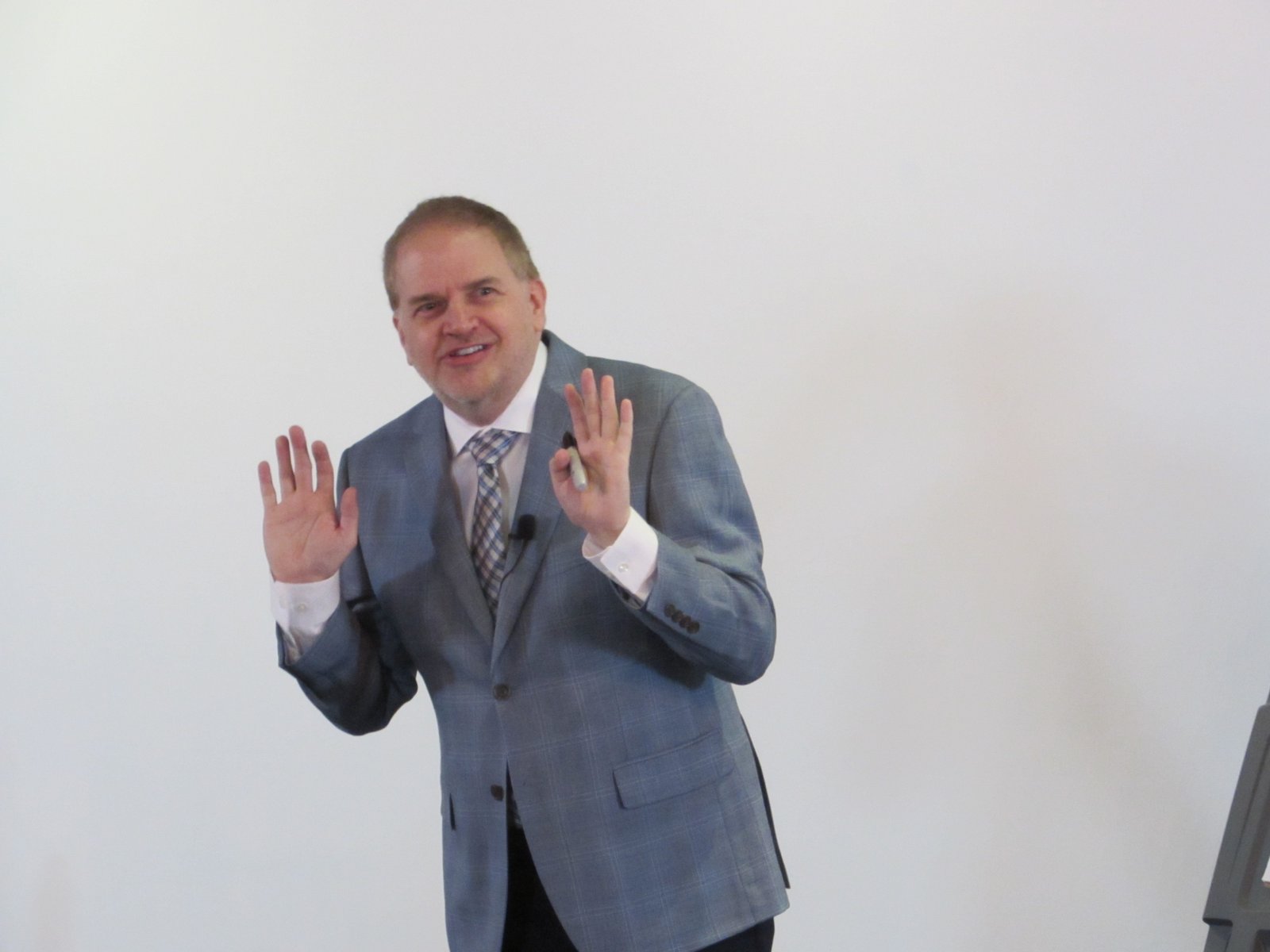 Scenario: Richard needs a Best Selling Book Title!
1) Kevin states, "Richard has a new book he's working on. The target buyers are executives of companies in the $10 million to $50 million range. The purpose of the book is to give these folks insights into skills that work in the business building area." (This is from a session we did in April 2017 in Las Vegas) It is intentionally vague even for our Coffee Readers as we are not giving Richard's unique book idea, to the world just yet.) This is the context. This is a BOX. We will consider "out of the box" if it comes up but Richard is not a child. He knows a great deal about his target buyers. Our main focus will be playing in THIS sandbox. If he didn't know his targeted buyers we would have first figured out who these people are. Had we not had this information we would have begun by narrowing in on just who will crave the book. Then we would title the book for them or we would take the content of the book and match it to the best possible book buyers.
2) "We want to do three things in the next 90 minutes. FIRST we want a title and subtitle that will catch the attention of people in the book store and at Amazon." (IC members know these are two completely different worlds. One is more keyword targeted and the other is more about captivating the consumer mind.) "Let's each take 10 minutes and write down as many great titles as possible then we will go around the group and find out which titles are going to sell books." This pre group idea generation stage is critical. We are guaranteed to get the solo specialists (in this case other authors, an expert in branding, and other people who specialize in dealing with this customer) ideas so long as we give them this "alone time."
Think back to the Asch experiments. What happens when a person see lines of different lengths but the rest of the people in the room say they are all the same length? Yep. They stop thinking and follow the leader, for all kinds of different reasons. At Inner Circle we want EVERY idea, not just ideas that are similar to the ideas that the first person gives! Priming is not easy to overcome, even in Vegas!
Key Point: Writing ideas down BEFORE conversation begins pays off in VOLUME and QUALITY. True for Inner Circle. True for the sharpest creative teams. True for laboratory testing at University. And remember. Writing is done with a pen and paper, not on a computer.
3) 10 minutes go by and the group generates about 150 – 300 ideas. We will consider every single title that meets Richard's parameters (typically half) after people are done writing.
4) The step that almost every creative team MISSES is this step. Idea Generator One now reads his ideas, one at a time. I facilitate. [You need an experienced facilitator with some specialized knowledge, preferably in one of the parameters or at leading successful and profitable idea generation sessions.] The first Generator gives her first idea: "How to Use Your Head to Get the Lead."
A) RICHARD will write down EVERY idea.
B) Each individual, including myself will now write down each idea they believe will match the parameters and be profitable. AFTER Richard and everyone has completed the task of writing the idea down, or not, then I say yes or no and offer the reason. In this case, "No. Because it plays to a different audience and 'lead' is too tight of a business building idea." (And in this case it's cute but for an executive of a $30 million dollar biz? No.)
SUMMARY: Person #1 reads. Richard writes. Group writes if they like it. I (facilitator) write if I like it. If I don't like it, I say precisely WHY, which CAN be DEBATED by anyone, and then say, "Next." There is no judgment in the comment, it's simply an answer to why to keep people focused in the sand box.
5) Everyone with ideas that are focused on a single aspect of "business building" as was the parameter, then scratches off their title or if they have some level of certainty they can still save it and offer it later. Then I say, "Next." Idea Generator One then reads her next idea. The process continues until all ideas have been shared.
6) I then ask people to write down their one or two top choices for Richard.
7) Next we go around the room and each person states their top one or two choices to get those top choices onto Richard's paper.
8) I ask Richard, "Which resonate best with YOU?" "Which others?" "Any more? OK, great."
9) He shares 5 titles (for example).
10) I then share which titles I like best.
Brainstorming that Works
Brainstorming by yourself can be more profitable than with groups!
The Successful Brainstorming Model (cont.)
11) The group then argues for the best titles that have been put forward. Whether that individual came up with the title or not is not important. It's important to train participants to think in terms of the ultimate solution being something they contributed to, thus moving in the direction of what they believe is best for Richard and not simply pushing for "their idea." What matters is which title accomplishes/meets the parameters. Ultimately the decision is Richard's.
12) Next one person is designated to open a laptop and in this case (titling a best seller) we have them go to thesaurus.com. Their task is to find words that are similar to the words in the title He's looking for words that are more compelling, more precise or both. The group then chimes in with their thoughts. I generally say, "Next" after almost every word we would substitute for another word. Everyone has the go ahead to say "Wait, I like that one!" And they often do. In that case we discuss the possible word choice and then conclude whether it's worthy for our best seller.
13) We now rewrite the title and then compare with what was given to Richard when he got his final 10 – 20 best choices.
14) We select the best choice as a group. I make a persuasive argument why Title 12 (for example) is the best and then I ask for debate and harsh criticism. This is THE time to be RIGHT. The best argument (meets Richards needs) wins and Richard decides the title of his book.
15) At the end of the month when it's time to talk with the publisher, Richard might change the title from what the group generated to a completely different title. In most personal and business decisions, the group is not at risk and the individual making the final decision is. The individual must KNOW his title is the best title for HIM. If not, there is nothing wrong with reconsidering.
This process has been productive in making decisions in relationships, steering the direction of a business, and reinventing brands.
On the previous page you took a quiz. here are the correct answers.
YOUR QUIZ ANSWERS
Individual idea generation is more successful than group idea generation when the problems are extremely difficult. True
Ideas should not be criticized or debated (argued) against. False
"Think outside the box" is an above average frame for brainstorming. False
Having people write down ideas before they share them stifles their creative thinking. False
A facilitator with an agenda is typically a disaster. Period. False
Critical, "say no" individuals should be kept in subgroups. True
Ideal size for overall brainstorming ideas is 7 – 10 people. False
Results of facilitator led agendas generally perform worst. False
Group of 3 – 5 produce the most useful results. True
Debating ideas is a productive strategy. True
In general the optimal number of people for idea generation is about 4 +/- 1.
There are studies that have measured large groups of 25, 50, 100 and they simply don't work. Papers that have reported in the 7 – 20 range all show mediocre results. Two people can do better than one, but not when the one is a creative genius.
Magic happens right around 4 solid sharp minds.
Better than the creative genius? Not at the truly difficult problems. But in general, this three to five people pays off in the generation of ideas.
The Basics of Idea Generation
Brainstorming is the process of generating ideas through intensive idea sessions.
It can be done either individually or in groups. For individuals, it's basically the process of sitting down and writing down idea after idea.
For groups, it's a bit more complicated and a significantly more structured process. In the realm of business, brainstorming is most often done in groups. Depending on the context that 3 – 5 person group can be gold. Different people think about different aspects of solutions to a problem. You get many different perspectives if you have a few people involved.
Brainstorming that Works
As you focus on a problem or topic, you begin to generate a targeted list of ideas. You then go through the list and remove those that are unsuitable and ultimately you will have a few ideas that match your parameters. (Always save the unused ideas for another day.)
All ideas should be taken down and not judged until all ideas are on the table. The process of judging the ideas is the next phase-the evaluation process. The brainstorming session should welcome the ridiculous, the crazy, the impossible, and the incredible. .
Sometimes the wildest ideas are the best ideas. "Hey let's name it 'Google' or 'Alibaba' or 'Yahoo'…" You get the idea. What may seem ridiculous or incredible might be just the edgy, original or innovative solution you're looking for. It's often easier to make a crazy idea more practical than to make a dull but practical idea more interesting.
Idea Generation Tips
Keep It Focused. That means you STAY WITHIN THE PARAMETERS. Every idea needs to be on target. Keep the session focused on the specific goal at hand. It should be at the top of your mind. Define clearly the outcome you expect from the ideas you generate. The expert facilitator will be certain this occurs.
Choose a Good Venue. The environment for a brainstorm has a huge impact on the creativity of its members. Choose a comfortable location with logical environmental cues for the session. This will help you keep it focused and stimulate creativity.
Ground Rules. Make sure the structure of the session is clear to everyone involved. State the issue at hand clearly at the beginning of the session. Everyone involved will probably know this beforehand, but stating it at the top of the meeting again is a good refresher and ensures that everyone is on the same page.
Set Time Frames. Set time frames for your brainstorming sessions or parts of your sessions. This helps you maintain focus and also applies a bit of pressure. When you know you only have a limited time, it prevents you from over-thinking as you generate ideas. Collect all the coins and find the best ones next.
Take Breaks. If you have a large group of 10, 20 or more, you'll need to work in subgroups FIRST, perhaps for a half hour. Each subgroup can take on one aspect of a task or project. Then after a break the group gets together as a team. Generally after another 50 minutes you can take a second break.
Take short breaks to change your environment, move around, get your mind off the issue momentarily, and so on. Come back to it refreshed and ready to let the ideas flow.
Make It Fun. (If appropriate!) If you're brainstorming in a group, some contexts and problems will get better attention if you create a fun environment where everyone feels safe and there is no judgment to the generated ideas. Remember criticism and debate are fine. Judgment is not.
Brainstorming that Works:
Strategic Creative Brainstorming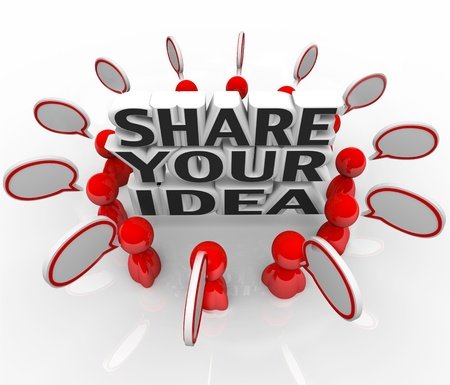 With the new perspective method, you take the problem and consider it from another perspective. There are a variety of different ways you can do this. You could take another person's point of view. For example, try considering the issue from the point of view of your customers, or someone in another country.
You can choose a famous person, public figure or person from history and try to consider the problem from their point of view. How would Bill Gates, Warren Buffet, Steve Jobs or Elon Musk deal with your problem, or what kind of branding concept would Buddha come up with?
Instead of using the vantage point of a different person, try seeing the problem from a different era in time. Take your modern business problem back to Ancient Rome or Medieval Japan.
Your new perspective could be another part of the world or another industry. For example, how would an airplane mechanic or a circus performer handle the problem?
If you're brainstorming in a group setting, you could assign a different perspective to each member. Assign your sales team the roles of Jesus, Captain Kirk, Han Solo, Sheldon, Leonard and Howard from Big Bang Theory. You can do the same with eras in history, parts of the world, industries, etc.
One particular technique that uses the new perspective approach is Edward de Bono's Six Thinking Hats. It involves putting on six different hats to consider the problem using different perspectives. The hats are:
White – This is the factual hat that just considers the information available, or what facts are known about the problem.
Black – The black hat is the risk-averse hat which considers the problem from the point of view of all that could go wrong. It places security as the top priority.
Yellow – This is the hat of optimism which explores the positives to the black hat's negatives. It looks at benefits and seeks harmony.
Green – The green hat is the creativity hat, which considers alternatives and other possibilities (you can use the challenger method here).
Red – The red hat is the intuitive hat. It bases decisions on emotions and gut instincts.
Blue – The blue hat is the management hat, which makes sure that each hat acts in accordance with its role and makes sure the brainstorming session stays on track.
You can use the Six Thinking Hats or come up with your own variations. Assign a hat to each member of the group or each part of the group. This is also a good technique to use during the evaluation stage when you have a list of ideas to narrow down.
Guess what else we have found to work brilliantly in brainstorming for idea generation?!
Brainstorming: The New Strategy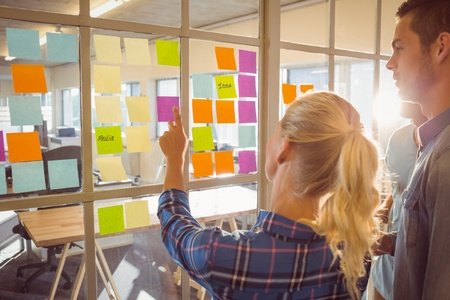 You and I know how powerful Post It Notes are in persuasion.
Historically what works in persuading others also maps over to what works to help our Selves be better, perform more efficiently, to be wiser and to get results in almost every aspect of life.
Next week I will show you how to use the Post It Note for potent Idea Generation. These really are ideas that succeed.