You said Corona wouldn't be as deadly as it was publicized to be in April 2020.  You also said that the social unrest caused by politics surrounding the pandemic could "get ugly" in some places. My questions are now, were you right and second, with all the racist and pandemic hostility, what happens next and does it fade away or blow?
First, let's begin here. My wife and I mourned the death of a number of family and friends ranging in age from 27 to 68 this year. Additionally MANY of my clients as well as immediate family have been through covid. Some were fortunate enough to have a gentle ride. Others it was very, very close. One of the people who works for us, 31, now has pneumonia that started with covid. We're thinking about her today and want her well soon.
The initial writing I did on covid was pretty close. I thought we'd be at 1 – 2 million deaths by this time and I think it's 3 million worldwide.  I'm not so sure I can say I was "right" on that.  But, the epidemiologists were talking about 80 million. I had a hard time wrapping my mind around that. Obviously this isn't close to being over.  And I really want that bigger number to be wrong. It needs to be eradicated now.  As far as pandemic politics, it's the one thing that could trigger a serious disaster. People will have some decisions to make that haven't made them yet. What I want to see happen vs. how people actually behave are very different. I doubt that people will choose to connect to understand on either the social issues in the news or pandemic choices. That means that what I wrote about when I came back from South America 13 months ago (arriving in the U.S. the day before lockdown!), still stands.  I still expect to see a lot of incidences of violence. No, I don't expect to see a singular civil war in the U.S.  There is nothing that will fade away. It will come down to conflicts or two sided communication with the intent to understand and find creative solutions to very difficult challenges.
I saw your webinar with Eugen last week. When will you come to Romania and when will you do more in depth webinars instead of just an hour and a half of content? (edited language)
I've got essentially two Influence: Boot Camps of influence content prepared to share with the world in Las Vegas. That said, half of our audience is international and travel isn't happening right now, so we will wait up to six months. If it appears impossible to let people come to Vegas, we'll do a Boot Camp Online. I don't like online events all that much. Most people don't do them with any life or zeal and I'm fussy. I'd typically prefer waiting for Las Vegas than not. I'm also not patient…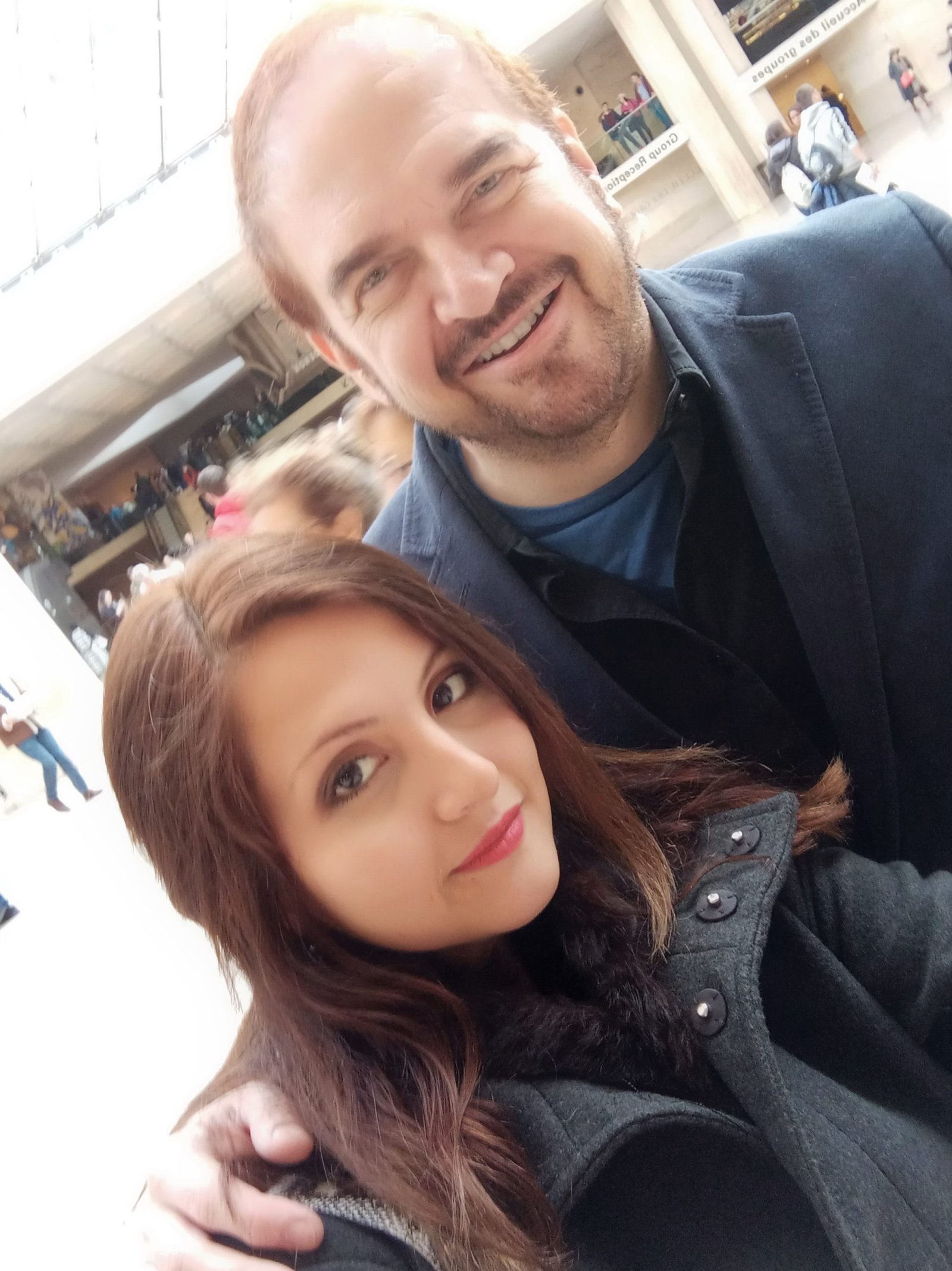 Kev and Bianca at the Louvre in Paris, January 2020.
Why did you stop making You Tube videos for your channel?
I traveled around the world a few times, was dating, created 3 MASSIVE online courses, oh and got married and now have a stepson.  We have some videos to put up and we'll do it when time permits.
I was on the Zoom call yesterday and I heard you say you were going to offer an online course about how to think? When is it going to be released and how will it differ from Decision Point? (edited language)
Right. Thinking is tangential to decisions, as wealth is to success. They aren't the same though there is a logical progression. During the pandemic I've seen about 80% of people only use half of their brains in their thinking processes. It's rather disturbing. People need to learn how to process the information they perceive for their best interest and that of those they love. Thinking is the biggest subject I'll have taken on for the comprehensive courses.  We'll have it out in October.
The Editor of the mag brought a copy of their magazine for Kev (before sleep apparently) in Germany.
I heard about your new course. Everyone will probably love it but I'd like to see a comprehensive course on influence and persuasion? (edited language)
IF we don't believe Boot Camp can happen this year, THE ULTIMATE Persuasion and Influence Course WILL be recorded. Cool or what?