How will I ever trust people again after the pandemic is over? How do I work with customers to get them to trust me?
Trust is the currency of love and business.  Almost everyone trusts a lot less in 2021 than they did back in 2019 and the trust spectrum was dropping then. You'll trust people again because in a capitalist and free society, you almost have to trust people that you know and don't know to live any kind of life. It will be a very long road. To get people to trust you start THINKING NOW about the 1/2 of the world you don't trust (people who disagree with you on how to handle race or pandemic politics, liberty, etc.). Get curious about people who you don't trust. Get curious about people you don't particularly like.
2019 Wroclaw, Kevin finds a cool place that helps the disabled.
Ask them, "How did you come to the conclusion that you believe XYZ is the way to go/the right thing to believe?" "Do you see your belief structure as a way of thinking that will both make the world safer, smarter, healthier and happier, or at least 2 of the four?" You must understand people's intentions, right or wrong, ill created or not. The people who can listen and get HOW people concluded what they believe will do the best going forward.
I read an article that said willpower is over rated saying self regulation is a lot of work. You comments?
Lack of self regulation units (how much willpower or self control you have as the day goes on) simply means after they are used up for that day you become significantly less in control of your emotional reactions. Not building that willpower muscle combined with good judgment is why you see so many shootings and protests that turn into hate fests and people pushing up into other people's faces.
Plenty of psychologists have mucked up the world with ideology instead of accurate assessment of what can help most people most often. People need to be taught self control and what to do when it runs out for the day. It's not inborn. It doesn't just facilitate achievement and success, it keeps people alive. The people preaching otherwise simply haven't thought it through and they are dangerously wrong. Self regulation is one of those attributes and gauges that helps you predict what people will or won't do.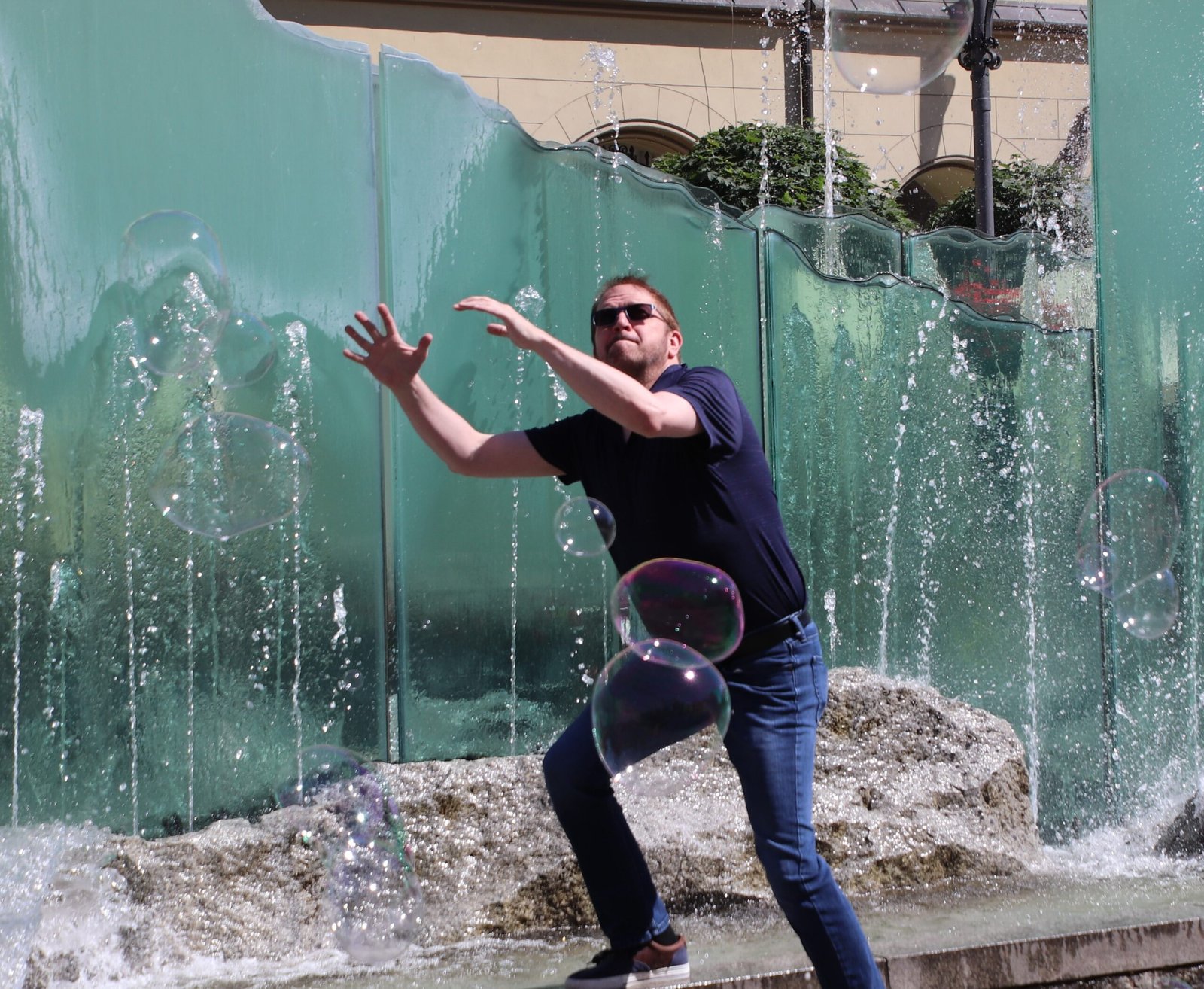 Kevin taking a game of bubble ball very seriously, in Poland 2019
In the money webinar, you said that just because a stock or a fund is a good investment for one person it could be a disaster for another. I had to leave and there was no replay. Why?
The short answer is everything goes up or down and cycles longer between up and down and trends longer between down and up.  What's good for someone who is 55 is not necessarily good for someone who is 25. The younger person doesn't have to be terrified by the short term machinations of the international markets.
The Japanese stock market was down and stayed down for 20 years. It was previously unstoppable. Meanwhile the U.S. market has gone to the moon for the last 10 years.
Going forward, Japan (Asia in general) is likely to be up against inflation for the next decade and the U.S. market is likely to be flat or fall over the next decade. That said things like gold and platinum are likely to do quite well in dollar terms. (They just made a lot of dollars in D.C. and they made very little new gold.) That trend could go much longer than is typical for metals. There's lots of different risks and kinds of risks. If someone gives you general advice about the markets you can generally guess they will be less profitable than the market and that they will have miscalculated when things will be good and bad.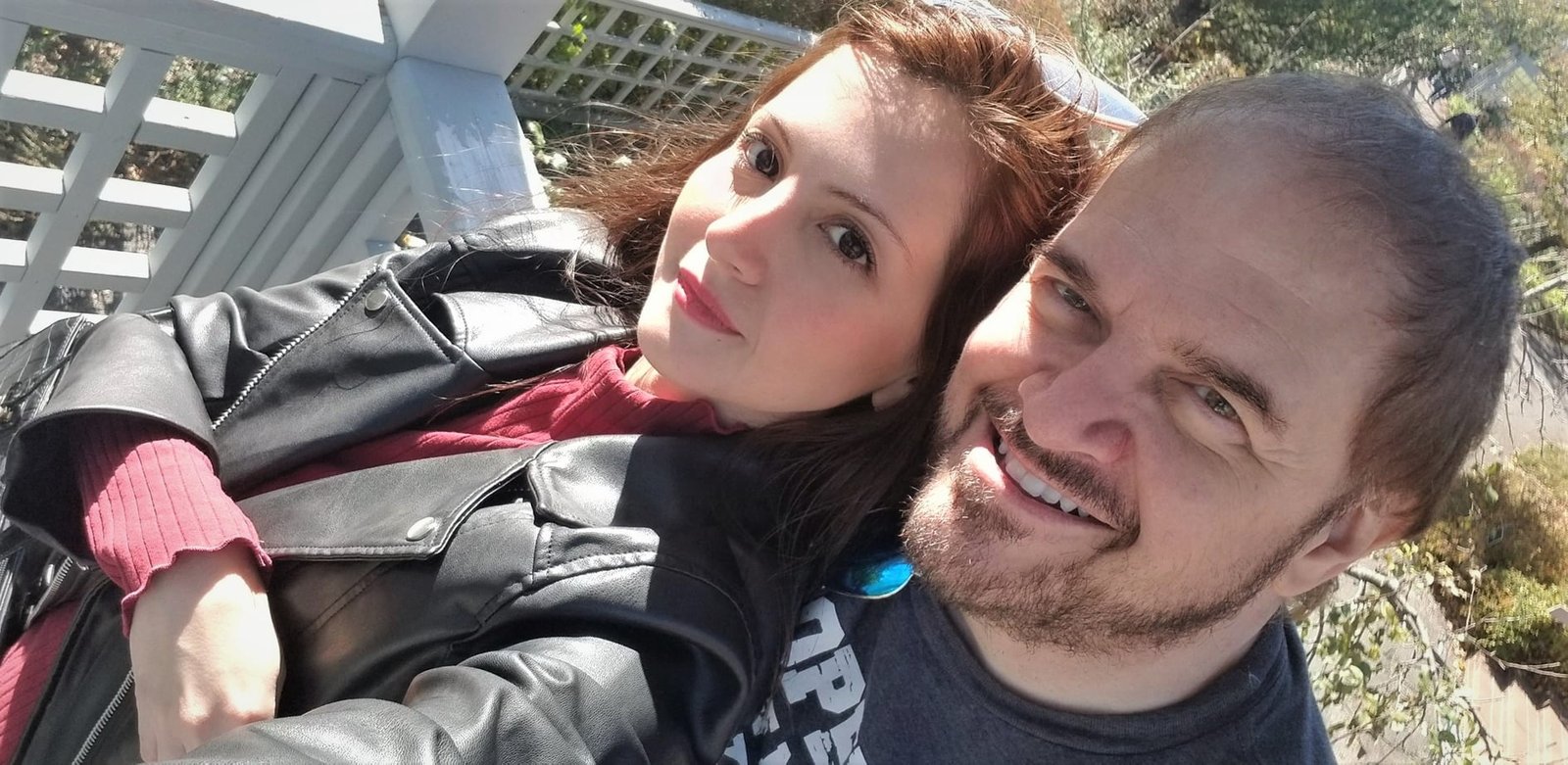 Kevin and Bianca at the Landscape Arboretum in November 2020
What have you been up to the last few years? Since live events have been gone I miss you.
I miss you too.  2014/2015 we were working on a book and movie that simply didn't get executed at the last moment. 2016 I developed relationship with a person in Bulgaria. We did all kinds of fun and interesting stuff for a couple years including some very life changing work with orphans there. 2018 was the year of live events especially in Poland where they wouldn't let go. Lived awhile in Gdansk, Wroclaw and Sofia.  Who'd have thought… 2019 was the year of "meeting girls"! Many interesting dates to Las Vegas, Oslo, Wroclaw, etc., and the most important date of all, was Paris where I met my wife. Today we are working on numerous projects, most important perhaps, the massive one of a kind, online courses on differing aspects of life everyone needs to master. I will do a few more Zoom events this year before saying enough is enough.  It's time to get back out. It's time for Influence: Boot Camp in Las Vegas.
Next Up: Is Chauvin Guilty or Innocent?