When you look at what screws people up…or how they screw themselves up, one thing immediately stands out…every single time…people get focused on the wrong things, the little things, things that barely matter.
Spending an hour trying to find the one mis-spelled (wait, is there a hyphen there or is it supposed to be there…is there a BETTER way and should there be parentheses around a part of a sentence that is actually three times as long as the part that is just trying to make the point and which words can't you end this sentence with?) word………..vs. trying to actually ACCOMPLISH or *do* something that matters for someone's life.
Here's the Mega-Tactic of Achievement:
Do the most important stuff first each day. The hardest, biggest, most complex, most frustrating, difficult, emotionally draining, irritating…yep…that's the stuff…do it first, finish it. Get it off the table or desk and OUT OF THE WAY. Then do the smaller, much easier stuff when you have LESS energy. You will take away the dread of each day if you do this.
Most people do the opposite and this is the reason 80% of people achieve absolutely nothing.
1. Focus on the Big Picture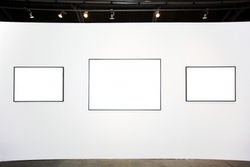 People get wrapped up in the details when they often don't need to. As you make your way toward achieving, you will be challenged with big obstacles as well as small obstacles. Do not allow the little stuff to clutter your mind and monopolize your time.
2. Keep a Journal
As you move toward to achievement, you need to be able to see your the process that includes accomplishments along the way. Start a journal and track every thing you have conquered. When you feel discouraged or frustrated, reflect on what you have achieved, and rejuvenate yourself. Nothing makes you feel better about yourself than looking at the track record of time after time beating the odds, overcoming obstacles and MAKING THINGS HAPPEN.
Make a record of it. Then you won't have to remember if it really happened or not. It did. You were amazing. You can replicate. No problem.
3. Rewards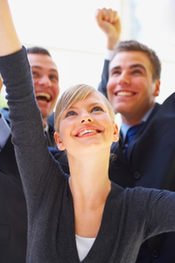 I reward myself in advance. I block out 5 hours to watch a few TV shows I know I will want to watch each week. Lost, Survivor, CSI, House, probably the new Caprica and certainly 24.
When children do something great, parents will reward them with something nice, whether a kind word of encouragement or a new toy. When people do well in their job, they get raises or better, bonuses at the end of the year. As you surpass your milestones, reward yourself. Treat yourself to something nice – reward yourself for a job well done.
4. Make the Best of Each Day
Try to live every day as though it matters…because it does. Make the most of every day and accomplish something. Even if it is something small, every small step can add up to a huge success in the end.
5. Make the Process an Adventure
You should look at every angle of your journey as a fascinating adventure. I don't like sitting on airplanes, waiting in lines at Customs, getting searched at security. BUT, remember that everything that happens could end up in a story and life is built around great little stories…
If something interesting isn't happening, I'll often go make something happen because we remember the little things. If those memories are "adventurous" you see yourself as being a little more interesting, exciting, ….adventurous and this allows you to evolve into a more fascinating person….. When you think of your childhood years, you loved investigating the unknown. Anticipate the excitement of each accomplishment – make it a real adventure.
6. Don't Neglect Stuff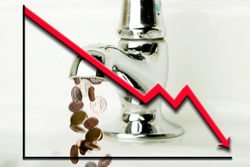 The big tree fell down. The back corner of the yard was flooded with water because the uphill neighbor didn't fix his irrigation system when I suggested it…two YEARS ago. The loss of that beautiful tree cost $450 to remove and $35,000 in value to my home! …The neighbor guy, who is a good enough egg…simply put it off, procrastinated…and convinced himself that it was a minor leak and not worth the time and money….of course…he was uphill.
…when things are small and do not appear to have a major impact on the big picture, you must ensure you follow through and complete your tasks. Once something is broken it NEVER gets better. It just leaks more and more and eventually it either breaks or floods. Doesn't matter what it is… Those little things can quickly add up to a big mess if not taken care of in a timely and efficient manner.
7. Offer Praise and Thanks
If you have people helping you out, whether on a volunteer basis or a full-time employee, always offer praise and thanks. These people are an important part of your success and by providing praise and support; in return, they will show dedication and work hard to help you reach your goal.
People don't work for money, they work for appreciation. There are dozens of people that constantly send me articles, stats and so forth about the kind of things you read in Coffee. About half the time I haven't seen the information. About 10% of the time, what someone sends me is a true gold nugget. Saying "THANK YOU" makes it clear I appreciate their taking the time, and reminds me how important others are in my life.
Here's you next Mega-Tactic:
8. Accomplish Daily Goals
But don't think of ANYTHING that is a DAILY GOAL as a daily goal. Think of it as a, "Will have done before I call it a night, period." That's a goal. BEFORE you go to bed. Before you eat….
In order to reach your accomplishments and stay encouraged, you need to set and accomplish your "daily goals" (projects/priorities). These goals can be as simple as a follow up phone call or a written letter to an investor. Whatever the task is, get it done. In addition to keeping the process for your success on track, it will help you to feel like you are making accomplishments, pushing you closer and closer to the success.
If it needs to get done, it WILL get done before I go to bed. Adopt this life maxim. Once you develop this little "life rule" (You go to bed when your goals are done), you develop the tendency to… just about always achieve and dramatically increase productivity.
Setting goals is meaningless. Accomplishing them is your thermometer.
9. Collaborate with Others
For years, I refused to let others work on big projects with me. It took me awhile to figure out just how unwise that was on so many different levels….More than likely, you will reach various times when you do not have the appropriate expertise to accomplish something. This is the time collaboration and/or networking is valuable. These relationships can help you answer questions, provide guidance, and provide the ongoing support and encouragement you will need.
10. Customer Relations
The customer isn't always right. Sometimes the customer needs to be fired. And they aren't always important…. BUT…MOST customers are right and most customers are VERY important. Your customers pay your salary. Your customers pay your employees salary. The person spending the money needs to be a powerful person in your business….Keep your line of communication open with your customers. If they have a problem, show them the deserved respect and resolve the issue quickly. We have a simple policy. If it doesn't work, or it breaks, EVER, we'll replace it, for free, forever.
This will let your customers know that you are there for them and that you care about them. This relationship is what is going to keep you on the road to achievement.
11. Repositioning and Reflection
On occasion, reflect on what you have accomplished as well as your open milestones and ensure you are still heading in the right or BETTER direction. Repositioning along the way is perfectly normal, wise, and to be expected. You may have been struggling with something specific. Rather than continue battling this issue, reflect on what has not been working, and reposition yourself so if possible, you may not have to keep battling the same things repeatedly.
12. Accept Responsibility
Ultimately, you and you alone are responsible for your achievement. If you want "it" to work need to know now that "it" NEVER works. YOU work. And when you work, you eventually win. While you will have help in many instances, the bottom line is that you are responsible.
You need to be surrounded by the right people, working with the right help, going about things in the right way. It is you that will make the choices and therefore, your responsibility to make the best decisions possible. In other words, your desire for success must always be greater than any obstacle that stands in your way.
13. Stop Using Bad Debt
Here's a simple rule for life: If it isn't tax deductible, pay cash. This is so easy. Invest money in products/services that will help you make your life better. That's tax deductible. Charge it if you like.
I have more airline points than most cities have people. All those "miles" are 100% tax deductible, BUT if it isn't deductible, either don't spend it; or don't charge it.
My rule is "Can I write it off?" If the answer is "Yes," I don't mind because the government is picking up HALF the tab. But if the answer is "No," then there has to be an uncanny reason as to why the credit card is in hand….
14. Read
Stay current on the industry news that you are in. Read at least one of The Financial Times or The Economist (two publications NOT created in the USA) so you have a frame of YOUR world through the EYES of someone far away.
Americans read the newspaper that says everything here is peachy keen. Everyone else reads in the paper the same day that we lost 85,000 jobs. Make sure you look through the RIGHT LENS.
Read everything that matters. If it doesn't have a bibliography, it is fiction. Fiction is for fun when time permits. Fiction is GREAT. I love fiction. And when my research is done, I go straight to Greg Iles or James Rollins or Matthew Riley or whoever…but FIRST, read material that is going to REALLY help you. Take one afternoon and just start reading all the articles at www.kevinhogan.com . You will get through about 10% of what is there and your jaw will drop at what you take notes on….
Read current trends, company failures or successes, new ideas; whatever information you can find. For example, if you have decided to open a retail store (which by the way is a really dumb idea right now) and have a great idea and a real passion for your goal, read about that specific type of store, location, potential revenue, downfalls, everything. This information will be a part of your business plan and is crucial.
15. Location, Location, Location
I wish this had been drilled into my head deeper and with more pain so I would have remembered it…always…Most of my mistakes in financial matters revolved around location…a different time….. I opened two bank accounts last month at two banks I'd never noticed before. Both were within one mile of the busiest banks in town, located on highly trafficked streets. Both were hard to see from the street and hard to access as well. When I got inside, there was no wait…and no business happening at either (at least from local consumer traffic.)
If you are planning to open a business, or move, or travel you have probably already heard how important the right location is in order to be successful. Do not settle for any location as a means of getting the doors of your business open. Instead, take the appropriate amount of time and find THE "right" location. This will be one of the best decisions you can make. It would be far better to delay your opening for a year in order to secure the right location than to open early in the terrible location!
16. Good Habits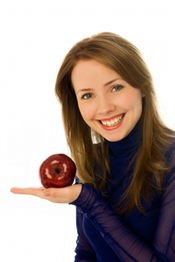 Being successful, whether personal or business requires good habits.
It is just like trying to do well in school. You have to have good study habits in order to do well on tests. You have to eat well to be healthy. It is the same for the business world.
You need to do your daily "homework." Read the newspaper, scout out opportunities, and take time each day to dedicate specifically to your endeavor. Habit is the foundation of what it takes to succeed in life.
I can watch you for a day and guess within a couple thousand dollars how much you will earn in the next 12 months.
People's habits tell you all you need to know.
Switching from bad habits to good ones is not as easy as it sounds. In fact, less than 20% of people ever develop good habits for life or business. Dare to be different and succeed. Establish rituals, routines and habits that you do every day without fail. That will turn around the most lost ship…the most off course plane…anyone's life…
17. Be Open to Renovation
Sometimes, people get into the habit of thinking they have the answers needed. Accept the fact that you do not have all the answers and more importantly, be open to recommendations from other people.
That does not mean you have to agree or even follow those suggestions, but it does mean to listen. You never know when someone will have an idea that will make things easier and more functional, ultimately helping you arrive at your goal more efficiently. Rule of thumb of successful people is that you are a bulldozer and will carry on until it's time to change course or mode of transportation.
18. Take Notes
How many times have you had an idea either through a dream, while doing the dishes, or sitting at your desk, and have thought that as soon as you have time, you will make a note of it. When that free time rolls around, you have forgotten some or all of that great idea. Keep a journal or notepad handy at all times. When you have an idea, write it down immediately. I watch people at events I speak at. Invariably people who take notes with PEN AND PAPER succeed. People who don't fail. It's that simple.
19. Take Good Notes
Whether you are at a seminar, a casual meeting, or notice something special in the news, take comprehensive notes. This is not always a natural skill but something that has to be acquired. You want to pay attention to the emphasis being made capture it. Even if there are materials being handed out, if there is something that you feel you should capture separately, do it.
I don't like handouts because people who read what's on the handouts normally don't take notes. Why? They think, "it's already there." BIG MISTAKE…..
Good notes will help you learn better and provide additional reference points and PERSONAL APPLICATIONS that LOOKING at handouts will never begin to highlight.
20. Participate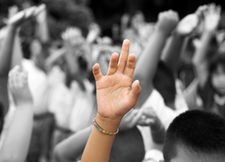 If attending seminars or lectures that will help you get ahead, if there is the opportunity, participate by asking questions.
Participation is a great way to remember what is being taught.
21. Treat Life as if it Matters
Take your efforts to success seriously.
Achievement matters. Allow yourself to have the mindset that this is not going to be all fun and in fact that you don't want it to be all fun…at least not in the beginning.
22. Continuing "Education" Study Time
No matter what your goal for success, you should set aside some time to study, to learn, to research beyond what your competitors are doing.
If you want to be a successful hair stylist, study different styles, colors, and trends. If you want to be a veterinarian, study animals.
Whatever your desires, take time to read, research, and ask many questions. You should also consider volunteering for similar businesses or projects. Ask if you can follow a successful person around for a day or two or three and without getting in the way, observe, and ask questions.
23. Apply What You Learn
Since you will be setting milestones on your quest for achievement, apply what you have learned through each phase of the process. Doing is a much more powerful tool than simply reading or watching. In fact, nothing but doing causes habits to begin and then stick.
24. Provide Yourself Time
You need to be sure to allow yourself some time just for pleasure. In fact block it out first each week. Achieving is hard work so to avoid burnout; treat yourself to a night out or just time to sit back, watch TV, and do absolutely nothing once in awhile. That's 100% cool especially when you've moved boulders to get to the rocks…
25. Set Intelligent and Realistic Goals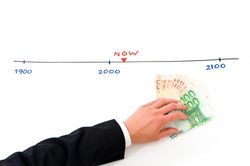 People wanting to be successful often want overnight results. Unfortunately, that is not going to happen.
Do an analysis to determine a realistic amount of time it will take to reach your outcomes. And when you estimate, OVER ESTIMATE… As you go through your Plan, you may find times that dates have to adjusted but even if there are changes, keep it realistic. Otherwise, you will become frustrated and quit!
Don't play the, "I can do anything in life game." You can't. You aren't going to beat Tiger Woods at golf…or anything else he's good at… or Michael Jordan at basketball. Get real. Get focused. Earn 100,000 annually before you earn 500,000 before 1,000,000.
26. Talk About It
Talking about your projects not only keeps their fruition in the front of your mind but also keeps up your excitement level. In addition, it adds in an element of accountability.
Think about it, you go around telling everyone that you are going to be a masseuse, those people are going to be expecting, and anxious to see you succeed. By talking about your work, you are creating a motivational system – a system of accountability.
This is a KEY POINT. Tell the world what you are going to do so you have an enormous amount of leverage to actually DO what you talk about!
---
I've identified 12 of the life patterns which cause us to trip up – and make the same mistakes again and again. To discover which of the 12 patterns you have been the victim of and how to eliminate self-sabotage in your life (or those of your clients) you can pick up the CD program and workbook, LIFESTORMS: The Paradox of Overcoming Self Sabotage to Achieve Love, Power, Money and Happiness.
Lifestorms: 12 Obstacles to Achievement: The Paradox of Overcoming Self Sabotage to Achieve Love, Power, Money and Happiness.
by Kevin Hogan
3 CDs in this program – and it comes with a BIG WORKBOOK! And now, get a free Lifestorms DVD presentation with your order!
Discover why life often brings you exactly what you don't want…and how self sabotage can hide around every corner. Some people have guessed at the bizarre nature of self sabotage. Guess no more. Self sabotage is very real in everyone's life. It is completely devastating and 100% resolvable!
Do you ever know you should start on a project but don't?
Do you have projects that you have started but never finished?
Do you ever say the one wrong thing at the wrong time?
Have you ever had things going well in life only to have everything blow up in a day?
Have you tried to be so careful not to make a mistake that you were shocked when you made a truly costly one?
Have you ever promised yourself to stay out of trouble in some way only to find yourself in the same trouble or worse again?
Now you can discover your own life patterns so you can eliminate unconscious self sabotage immediately. This program will break the heavy chains that hold you from your dreams and your goals.
This program is the first program ever made public that shows you how to identify specific self sabotaging behaviors and negative life patterns. Better? You can ultimately erase those life patterns and rewrite new "schemas" into your brain that will allow you to meet your goals and experience fulfilling relationships.
Here is what you will learn:
How to identify which of the 12 negative life patterns you live.
How to find the triggers of the lifestorms that you just can't believe you experience.
How to change the self sabotage into success, happiness or something productive.
How to remove almost all obstacles between you and your goals.
How to understand those around you so you don't push their buttons.
How to predict your behavior and that of others.
How to actually achieve your goals so they are more than just a dream.
No one anywhere has ever put such a program on CD. There is not one person anywhere who can't utilize every minute of this insightful information. These three CD's are packed with the most powerful tools for getting past life's roadblocks and personal sabotage ever imagined. Anyone can utilize this information and I personally guarantee that if you follow the instructions you will not experience self sabotaging behavior anymore. Your goals become reality at speeds faster than you ever imagined.