There's lots of great and instantly usable information here…that you can put into play TODAY.
(1) Knowing When Enough is Enough: Before You Begin
"Too much information!"
You hear that sometimes when you tell someone something that they really didn't need to know. Maybe it was about an operation or some bad food or changing the baby's diaper. Just about anything about these subjects will draw a response, "too much information!" from some people.
What about in selling? In the process of persuasion? How about asking for the date? Closing the deal?
Is it possible to give too much information and lose up the sale?

Yes, it happens all the time.
Is it possible to not give enough information and screw up the sale?
Yes, it happens all the time.
Can you predict when to give what amount of information?
YES!!
In fact, this one factor is *so* important that if you guess wrong you *will* definitely lose the sale. Period.
How much information to give someone is just one crucial piece you must know to optimize every persuasive presentation. How you determine this is based upon whether the person you are communicating with is likely to mentally process your information peripherally or centrally. Now don't freak out!!!
That means… are they actually considering, pondering, analyzing, thinking (central processing) about your message; or, are they relying on other cues like positive images or positive values for the answer. (Your appearance, your expertise, your status, your company reputation and so on are all examples of peripheral cues that have nothing to do with your actual message: your presentation.)
Generally speaking the more information your client considers and the more they evaluate, the more information you need to give them. The less information they want, the more likely they will say "no" if you go into great detail.
I'll come back here in minute. First…
There are other things that are crucial to success as well. Message repetition, prior knowledge, self referencing and other factors will determine whether or not you will be successful in persuading someone to your way of thinking.
How Much is Too Much?
As far as how much information to give someone, here is a good rule of thumb:
The more expert a person is in a given area, the more features (not benefits) that person needs information about to make a decision. They are going to match your message to what they already have stored in their memory and mind. If you come across as not knowing the actual working details of whatever your idea or proposal is, you lose. If you have quality information, you engage the client and optimize your chances of making the sale.
When a person is not an expert in a certain area, less information is generally more likely to be processed more quickly and favorably. And because in this case, less is better, you want that message to be very different. You want to share benefits and not features with this client. When the client is not an expert, peripheral cues become crucial.
(2) Dramatic Difference
What is memorable about you and your product? What is the dramatic difference between you and your competition?
If they don't remember what it is, they will say…no. Stress the dramatic difference between you and the person next to you. Show the quality difference, and repeat it over and over. They may not hire you today, but in the future, they may. When they think of you, they will think of the dramatic difference, and it will make a difference in the outcome of their decision.
(3) Repetition
Remember the old Budweiser commercial where there were three frogs sitting on their logs and they repeated the words, "Bud", "Weis", "Er". Over and over and over until it was ingrained in your mind. So, the next time you were presented with a choice to order a beer, what did you say? "Bud-Weis-Er". Repetition (a peripheral cue) makes a difference in decision making.
When making a presentation, the simple repetition of key thoughts, ideas and concepts can pay off big-time. While listening to Dottie Walters give a presentation about how to give a speech, this is what she said: "tell them what you're going to tell them, tell them, and tell them what you told them." That was it. There is a lot to be said for the ancient tactic of repetition.
The Importance of Repetition?
I can't stress enough the importance of a repeatable message. Find a way to get your message in a form that is easily repeatable. When I have made mistakes in the past in influence, it is when I failed to create a meme, or a message that can be easily replicated. Memes are ideas that pass from person to person to person. These are the ideas that catch like wildfire – and result in lots of sales!
Remember the beer commercial that showed the Bud Bowl? As the Super Bowl progressed, the beer bottles played football just like the real players in the game. Budweiser is expert at using peripheral cues to sell their beer. Bud Bowl/Super Bowl. Who always wins? Bud. Bud. Bud.
Miller Lite also used the concept in their Tastes Great/Less Filling campaign. Remember this? An interesting sidebar on this campaign is that after the Miller Lite commercials, the concept of light beer hit big, and every brand came out with a light beer. The "light beer" became so generic, Miller had to let go of the concept.
(4) Prior Knowledge
How much does your client know about your product or service before-hand? When they already know about your product/service, you must not share the benefits with them.
When they are already experts and have that knowledge, you must speak to that knowledge in great detail. When your customer is not an expert, you must share the benefits with them.
(5) Physical Attractiveness of Experts
Surprising research reveals that your physical attractiveness makes a difference when communicating with an expert. When you're talking about the numbers, statistics and details, physical appearance does not seem to matter. But, when you are simply verbally communicating with an expert, you should always look your best.
(6) Self Referencing
When you are communicating with your client/customer, be absolutely certain to "paint them in the picture of your presentation."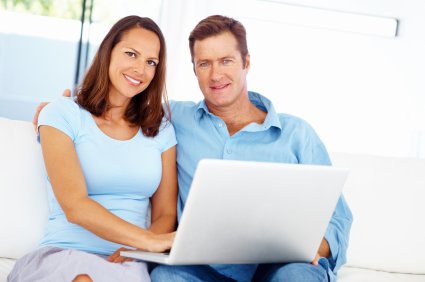 Legend Point: Research clearly shows that your client will give far more consideration to your proposal and will REMEMBER it in greater detail if your presentation encourages the client to see themselves using your product or service.
Remember that self referencing is a peripheral cue. If your client has tons of product/service/idea knowledge, and you spend time on getting them in the picture, you are wasting your time and blowing the presentation! However, if YOU are the expert or your sources are and they have marginal knowledge, then self referencing is a powerful peripheral cue to hit on.
This is true for almost all advertising where the customer/client has some motivation to use your services. (If they have no motivation to make use of you, all the self referencing in the world won't make the sale!)
Legend Point: The more people self reference, the more likely they are to buy, and the more likely they are to remember you and your services.
If you and your girlfriend or wife often share a computer screen that's a self reference identification point. It's strong. If you wear red lingerie or simply like to see it, that's a strong identification point. But if you don't relate, then you don't influence.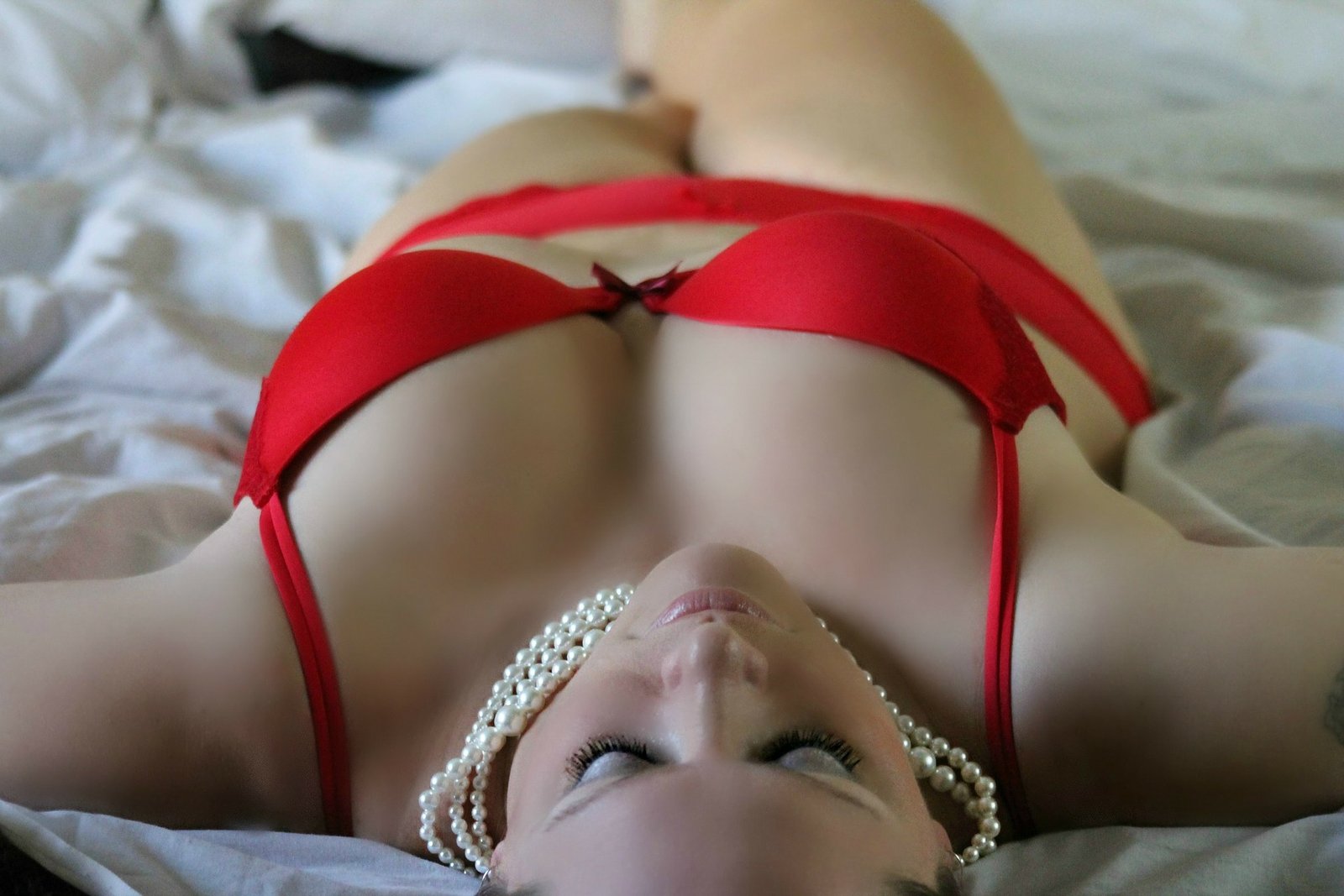 So what is an example of powerful Self Referencing?
Remember the old Calvin Klein commercial where the models all appeared to be under 18? The press went nuts. Eventually Calvin Klein got what they wanted. They had 18 year olds posing as 14 year olds in hot jeans which teens could identify with. (Self referencing) AND they had all the FREE advertising from the controversy.
The commercials became NEWS and thus were running for FREE!!! (Genius) However the KEY difference was the self referencing for the target audience. The teens could see themselves wearing the jeans and ultimately did indeed by them making for a brilliant campaign.
(7) Authority
In a presentation, a person who is considered a credible source is more likely to make the sale. I have not yet shared with you this research on credibility.
When talking with your clients, you must make it known that you are the source, the expert. But, you should also be aware that source credibility does not sell those that are experts also. The fact that you are an expert, can tend to create competition in the mind of your buyer. Short-term, anyone can be an expert. Long term, if you can show that you are the expert, you can make the sale.
With this group of people it is not the message that matters, it is the fact that you are the source, the expert. With non-experts, you focus on the message.
(8) Arousal
Arousal decreases central processing in the brain, and increases peripheral processing. If you want your client to be persuaded by central cues, you will need to keep arousal to a minimum.
If you want them to be persuaded by peripheral cues, you should utilize covert tactics to increase arousal and make them open to the peripheral cues you are optimizing.
It is to be noted that arousal can be excitation, happiness, enthusiasm.
Want to learn more? The Science of Influence 13-24 is PACKED with techniques and strategies…and you can use it without having gone through 1-12! Enjoy.



Science of Influence: The Master's Advanced Home Study Course
by Kevin Hogan, Psy.D.


In the Master's Home Study Course Part One (V. 1-12), you learned an enormous amount of cutting-edge material now coming to light in the field of influence. Now you are going to gain access to truly advanced information that has never been released to the public, ever!
The Delta Mind Control Model, for the very first time, shows you how to begin, "middle" and end a communication that is designed to influence. The DMCM works because you are able to control the direction of your mind and that of your client or counterpart. As a rule of thumb you have about 8 MINUTES to create change in someone's mind. You will learn precisely what techniques and strategies can be utilized at various stages of those eight minutes.
Oscillation. Most people operate under the belief that what they believe is "real" What's interesting is that these beliefs constantly waver throughout the course of a conversation! Understand oscillation and utilize the techniques to direct oscillation,and you can begin to re-map anyone's mind.
Credibility: The Pivot Point for Persuasion. No credibility = "No!" I'm going to show you all the ways to build credibility fast and effectively! You MUST be 100% credible!
Metaprograms and Branding. Learn about NEW metaprograms and branding your SELF. These two CDs alone are more than worth the price of the entire package. Would you like to know how to have people see you as THE "go-to" person in your field? I'm going to show you how.
Branding. Most people think the word "brand" is a business term. It can be. What can branding do for you as an individual? Everything.
Mind Reading. I'm going to reveal some of my most closely held secret methods of determining what people are thinking in the moment.
Psychographics. This CD introduces you to some of the most powerful tools I utilize in helping clients determine what is going on in the minds of others…then how to use that information.
Twelve NEVER before Revealed Secrets to Optimize Persuasive Messages. Did you know that there are actually a significant number of sales calls, persuasive presentations and proposals where you should NOT mention the benefits of you, your product, service or idea? Heresy, you say? Heretical yes, and absolutely proven factual.
59 Persuasion Tactics That Gain Compliance. Of the 59 persuasion tactics, Role Response Projection is one of my "favorites" and without a doubt one of the most powerful tactics you can utilize…with a person, a group or even a nation. This is just one out of the 59 tactics I place in your hands.
Intrigued? Make this program a gift to yourself and your future success.