Page 4
Catalyst: Tell Me Why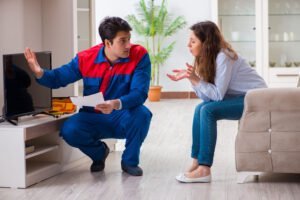 People want to have the reason for what you do and they like to have a reason for what they do, too.
Remember this from, Psychology of Persuasion?
Dr. Ellen Langer, in a Harvard University psychology experiment, a test participant approached unsuspecting people waiting in line to use copier and made a request.
One request was: "Excuse me. I only have five pages. May I use the Xerox machine?"
Another request was phrased: "Excuse me. I only have five pages. May I use the Xerox machine because I'm in a rush?"
In a third situation, the participant said, "Excuse me, I have five pages. May I use the Xerox machine because I have to make some copies?" There was no reason given for the need…just the word "because".
Request #1 was granted 60% of the time.
Request #2, the request coupled with a reason, was successful 94% of the time.
But here's the clincher: Believe it or not (and you'd better!): 93% of the people said yes simply due to the word 'BECAUSE'!
It didn't matter that there was no reason given for the request. Just using the magic word "because" triggered the desired response — allowing the test participant to cut in line.
"Because" will have the same effect on your desired response — As strange as it seems, it will indeed cause your customers to feel free to pay attention to you and to buy from you.
The Common Ground Catalyst

If you offer products that people truly want; and solve problems that truly bother them, there's only one major factor you need to add to guarantee your success: rapport.
When you establish rapport, you say, "I understand you." To establish this essential relationship, you need to talk to consumers in the same language they use when they talk to each other…that you're on "common ground."
Parlez Vous…. "Me"?
Russians speak Russian, Italians speak Italian, and Americans (despite what my U.K. friends say) speak English…"American" English. Gas jockeys speak the language of the pump and stock brokers use the language of Wall Street even when they're not on the trading floor.
Consumers speak different languages, too. They speak the dialects of a thousand tiny sub-cultures…languages related to their jobs, their hometown, their cultures, hobbies, and passions. If you speak a consumer's language, in other words, if you can identify the buzzwords of the sub-culture, you can immediately sound like an insider who's in the know, instead of an outsider trying to make a sale.
There is one glaring mistake that people make, and it is definitely a trigger to not like you, buy from you, care about you or anything else about …you.
You can kiss them goodbye if you don't do this…: