Page 2
I'm an idiot….Technique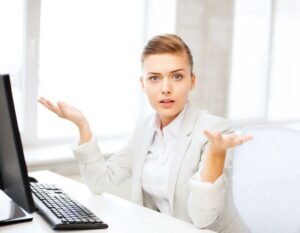 People who know me personally know I have a habit of telling them just what I'm an idiot about. I don't know how to fix cars, or heating ducts, or anything three dimensional. Call my brother. I'm a moron in these departments.
When it comes to human influence, I'm sure there is someone who has a wider mental database of information than I do…and I would definitely like to meet her because that would be a fun conversation.
Be good at what you're good at. Let people know what you are not as good at.
Tell people where you are outstanding and where you aren't so outstanding.
I know you. You want to look good, so you figure it's better to be mysterious about what goes on "behind closed doors" at your business. But perhaps you should take a tip from Britney Spears, the original "I did it again" girl.
Britney may not know much, about anything, but she sure knows that admitting a mistake makes you human and trustworthy. As a matter of fact…
Legend Point: Telling people the REASON why you're doing something is one of the most powerful influencers of human behavior.
Let's face it…if you're making a special offer — a 50%-off tire sale, a "Buy one, get one free" shoe deal, or a year of complimentary pool cleaning — people understand you are in business and the offering of a discount, even if it's a loss leader, is an opportunity for you to audition for this person.
In fact, if you are too generous, too often, it is likely to make people suspicious. And it should! "That low-cost DVD player is probably reconditioned," they'll say to themselves. Or "I bet that early-bird-special-until-midnight diner was cited by the board of health."
If you don't tell people what's going on, they'll make up stories in their head and chances are they won't be flattering to you or your offer.
Again, don't take it personally, it's just human nature — after decades of false advertising.
So never give people a chance to make something up about you. Let people know who you are so all of their resistance and defensive systems stay "below ground." The most distrusted institution used to be Congress…or the Presidency. Not anymore. Now it's the Federal Reserve…and rightfully so. Why? And how can you avoid being "The Fed on your street?"
Don't screw up as bad as The Fed: