You and I have talked about some similarities in how people make decisions when they are angry and when others are happy. And yes, of course you can be angry and happy at the same time. Angry and happy people both process some persuasive messages similarly.
For example, in choice studies, both angry people and happy people often tend to choose the first option made available to them.
The mood someone is in is going to make a big difference in how they will process and ultimately decide on your message.
The Good Mood
People in good moods, for example, are persuaded by both weak and strong messages equally. If the flock is happy, you don't have to work that hard to get them to accept your message.
People in good moods need a longer time to consider your proposal than those in a neutral mood. However, when they do decide, they tend to pick the first choice or suggestion you offered, all other things being equal.
People in good moods will generally entertain persuasive messages when they believe their mood will not be diminished.
Strategy: If someone is happy, be certain that they know that your presentation or conversation will not change that fact!
That's pretty important because it means a lot of resistance to messages that seem as if they will go down a less happy road once chosen. The person in a good mood generally needs a STRONGER argument to be persuaded than someone who is in a negative mood. But a person in a positive mood will not be persuaded by strong arguments if their mood is going to be put in jeopardy.
Think anything you like, but people who are "happy," will do nothing to change that fact.
The Negative Mood
Meanwhile, people in negative moods are more likely to be persuaded by messages that imply or will potentially cause them to feel better. People in negative moods tend to gloss over the details and do what it takes to ride the wave to get them to feel better.
At Influence: Boot Camp, I debuted cutting-edge research about the potent impact of The Mood Rollercoaster Effect. In a big generalized nutshell, messages are more persuasive when there are multiple moods experienced in a message.
If someone feels guilty and then relieved that their guilt is not going to be punished, they can be persuaded to do just about anything.
If someone experiences dread and then relief from the dread they are again more likely to be persuaded to do just about anything.
Interestingly, not all stories require happy endings. Someone experiencing a good mood who is then put in a bad mood generally will be more persuadable than someone in a static good or bad mood.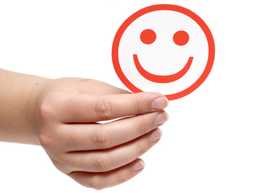 At Boot Camp, the impacts were detailed far beyond this, of course, but for the moment you can get a feel for the significance of SHIFTING MOOD if you are going to persuade.
The Core Strategy of The Mood Rollercoaster Effect is for you to change the other person's mood at least once in an intentionally influential communication.
This causes compliance to increase dramatically.
Mood Rollercoaster Effect
Here's an example of The Mood Rollercoaster Effect from a study done by Dariusz Dolinski, the great Polish persuasion researcher.
Car drivers (unaware they will soon be manipulated in this experiment) have parked in No Parking zones.
There 3 conditions in the experiment.
Part of the goal of the experiment is to change emotional states and THEN ask a question hoping for compliance on the part of the person parked in the No Parking zone.
Tickets are written by police officers in Poland and it is easy to identify them as you return to your car. They are an instantly identifiable thing no one wants to get. In Poland, a ticket is put under the windshield washer. Some of the people returning to their car tonight will see something under their windshield.
In the first condition of the experiment, it's not going to be a ticket. It's going to look like a ticket…but it's really one of two other things.
A leaflet for hair growth stimulating shampooor

A leaflet requesting a donation of blood.
In the SECOND CONDITION, one of the two leaflets is taped to the car's door. As in most countries, police officers don't tape tickets to the door of automobiles.
In the control condition, there are No parking tickets (Leaflets) to be seen.
In each condition, someone knocks on the window, after the driver has looked at the leaflet. "Hey, I'm working on my Masters Thesis, I'm hoping you will fill out a survey on traffic optimization here."
In the first condition, the driver saw what they thought was a traffic ticket. They thought they were screwed and were angry. But they were wrong!
If what was really under the windshield washer blade was the shampoo leaflet, 55% helped the student and answered the questions for the student.
If the leaflet was a leaflet asking for a blood donation? The person thought they were screwed and then realized NO! They aren't, it's a request for a blood donation. In this case, 68% helped student. (They don't have a parking ticket and can now forget about the blood donation by helping the student!)
In either case, over half of the people who thought they had a Parking Ticket (anger, fear, etc.) then were persuaded by a leaflet (irritated) then were asked to answer a few questions to help a student out (less irritating) complied.
But what happened when the person didn't even consider it being a Parking Ticket?
In this case, something was TAPED to their car door or windshield.
They didn't know it was the student who taped the leaflet to the door. The person is LESS angry and less irritated, although they still experience those emotions, simply less.
In this case, the student asks for help after the driver reads their leaflet (or scans it and tosses it).
30% agreed to help if the leaflet was for hair growth stimulating shampoo.
40% agreed to help if the leaflet was requesting a blood donation.
34% agreed if nothing was taped to the car. (The control condition)
Less of an emotional rollercoaster yielded a LOT LESS compliance.
Later Dolinski went back and had real police tickets.
What happened when it wasn't a leaflet, but it was an actual police ticket under the windshield wiper blade?
NO ONE helped!
Drivers who experienced the emotional rollercoaster tended to help. Those who didn't get the relief didn't comply. They just said, "no."
One of the top four Emotional Change Strategies is to shift their emotions from Fear to Relief.
Meanwhile, back in the U.S., an experiment is being done.
FEAR then Relief
College Students are recruited to do a measurements of skills and abilities test (not true) which they will offer to high school students.
All students are told, "You will receive a punishment and learning task with a mild electric shock used as motivation to learn more quickly."
Group One sat in a class room to wait to begin.
Group Two waited, but then was told, "We are postponing the shock study. We are going to throw darts instead."
Group Three was in another separate class room throwing darts.
A Female student now gives a pitch.
"Would you like to join a charity auction for an orphanage, donate your time…."
Group 1 (waiting to take part in the shock experiment) – 37.5% complied. 0.6 hours per student were donated on average. (0 – 4 hours were asked for)
Group 2 (relieved from the fear of the shock experiment) 75% complied. (fear to relief) 1.15 hours on average were donated to the female's pitch.
Group 3 (simply waited in a class room) 52% complied and an average of 1 hour of time was donated by the students.
Lesson?
FEAR THEN RELIEF = Effective Persuasion
These studies all injected the state they wished to gain compliance within. You can do the same thing in your communication or you can work within the structure of the current mood the other person is experiencing.
Ultimately, if the person is in a positive state of mind, they are not going to say "yes" if there is a chance doing so will take them out of that state of mind.
Conversely, just because someone is in a negative mood, (sad,angry) doesn't mean they are more likely to say "yes" if they have a chance to switch to a positive state.
However, the emotional rollercoaster stands as a solid approach for gaining compliance.
The Favor
The Power of a Asking for and Receiving a Favor lays the groundwork for Effective Persuasion.
Favors are fascinating tools of influence.
Favors generate solutions and also unique problems in influence.
When you do a favor for Bill, the time you want Bill to reciprocate the favor is NOW. In Bill's mind each day that passes, the value of the favor you did for Bill REDUCES for Bill.
If you loaned Bill $1000 yesterday, and you want him to cut the lawn today, he probably will do so. If you wait until next month, he will probably NOT do so.
The desire to reciprocate FADES with time.
The ironic highlight here is that in YOUR mind, the value of the favor goes UP over time.
In other words, you loaned Bill $1000 last month and TODAY that favor is MORE VALUABLE in your mind than it was on that originating day!
This means as time passes and Bill forgets about your good deed, YOU feel that Bill has betrayed you. In fact, he HAS in your mind because he has lost connection with the fact that you did something nice for him!
This causes you to experience resentment and anger and as often as not, relationship shifting behavior on your part.
These facts dovetail with research that shows that people who have been given a favor typically soon feel negatively toward the giver of the favor.
There are some fundamental rules of thumb you can use when dealing with people.
If you are going to loan money, either set up a payment book where each week they pay you $X back. In this scenario, at least you get your money.or
If you are going to loan money and don't want to establish a payment book, simply assume you'll never see your money again…and…that Bill probably won't be your biggest fan going forward.
Persuasion Key Points
Key Point: From the context of persuasion, you must get the returned favor committed to and then completed as quickly as possible.
When people have complied with a small favor, they then become far more likely to comply to requests that are more significant than the original favor.
Key Point: Favors can bind people together if they are reciprocated quickly. If they aren't, the opposite effect will occur.
New Techniques of Covert Hypnosis
Covert Hypnosis: "Live"! 
The keys to unlock the unconscious mind.
You step inside your counterpart's mind and sow the seeds of Instant Cooperation and Compliance.
Covert Hypnosis: Live in Boston! Six DVD Set
It only took a decade….
Filmed with a studio camera before a live audience, I pound out
mostly new material for a full day, starting quickly with a thorough
discussion of what Covert Hypnosis is, how it works, when it can be used, and how to use it.
Personal, business, relationships, therapy, marketing, sales.
I personally went through the video tape and made only one
major edit moving from a small audience to a huge audience on
one of the DVD's to eliminate replication of material. (I did a special preview of the full day event the day before to a packed house.) So on DVD 6, you get bonus material!
There is SOME overlap between this event and the material in
Covert Hypnosis 1-8 CD set….but not much. In fact, about 80% of
the material in the DVD set is not in the original ground breaking
CD program. It's that cool, that fresh, that neat.
And it's packed with techniques.
* The Intended Suggestion
* Spatial Anchoring Halo's
* Permanent Anchors
* The First Heard Story
* Flagging with Intended Suggestion
* Captivation Loops (detailed to the precise instruction)
* The Covert Model  (similar to the CD set)
* The Fiber of Being Technique
* The Cognitive Dissonance Break Technique
* Distraction for Amnesia Technique
* Confusion Technique
* Leading Questions for Belief Change Technique
* Emotional Future Proof of Present Statement Technique
* Thinking with Things
* Creating False Memories
There's a bunch more. but this is a preview, not a review.
Because there is very little replication, this is particularly good
material for people who have listened to a Science of Influence,
Covert Hypnosis or perhaps similar work I've released.
And best of all it starts at square one and takes people
down a completely different path than the best selling
CD program did.
I'm totally happy with what this will mean to you when
you watch it. You will feel very satisfied and get a lot
of questions you've been wondering about answered and
that makes me happy too!
Let's get right to what's included in the DVD program…
DVD 1: What is Covert Hypnosis and what is its Power and Appeal?
What images and metaphors are evoked when people think about the word, "covert"? Is there positive or negative meaning to the words, techniques, and outcomes of covert hypnosis?
What's actually happening inside a person's head when they are being influenced by covert hypnosis techniques? And why does it matter?
What are the basic principles of covert hypnosis and why is it true that the techniques will work…with no limitations?!!!? 
KEY FRAMING CONCEPT:
The difference between men and women with Covert Hypnosis.
ULTIMATE KEY to success with COVERT HYPNOSIS:
What one factor of Covert Hypnosis is far and away the most important? Without this element, you will fail. Period. No one will tell you this