Personal Mastery is the #1 characteristic women look for in a man… and the top trait sought by corporate head hunters…
Charisma is critical if you want to achieve greatness as lover, leader, anything. 45 things you can do now to be loved… respected…desired…
Self-Discipline is the lynch-pin… the key. Without it, you can't achieve… success. Don't lose out on life. New method makes self-discipline as difficult as tying your shoes…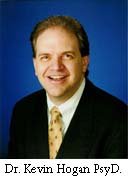 Dear reader,
There are only two ways to improve your self-discipline. The hard way… and the easy way.
Prove it to yourself now. What's the success rate of the average New Year's Resolution? If you want to succeed in keeping your resolution, you would have to consciously repeat the new behavior for weeks, months… forever… to make it 'stick.' That's the hard way.
The easy way harnesses the same mechanism used above, but in a new way…
Take a closer look. These behaviors are rooted in the brain. The brain controls everything, from breathing to moving to thought. And when we form habits, they are mirrored in the brain. In other words, the brain actually forms patterns… neural circuitry… that perpetuate the behavior.
Especially if it's bad.
Wire it into your Brain
There is, as it turns out, a way to take advantage of this circuitry. If you can get your brain to "lock in" one behavior, why not install another?
As a matter of fact, you can. And you can do it much faster than trying to force a new behavior. The trick is to address both your conscious and subconscious mind at once.
Thus, the 'easy way' to acquire self-discipline is to not merely know what to do. That is where most information on the subject stops.
Remember, self-discipline is the key to getting pretty much anything and everything you want out of life.
But you must go one step further. Into the subconscious. To literally wire it in. This method wires Self-Discipline into your brain, requiring virtually no effort on your part. It is described later in this letter, before the section on Charisma.
The One Thing that sets you apart… if you've got it
Personal Mastery is the difference between being overweight (or underweight) and looking good. Being healthy.
If you've struggled with your waistline (and I confess, this is an area that I struggle with), or if you feel your life lacks meaning, this is for you.
If you've ever wondered what it is that makes someone the go-to guy or gal, this is it.
It is an extremely rare trait. More rare even than charisma. And while some self-help authors have taken on the task of teaching charisma*, no one has gotten to the heart of Personal Mastery.
*They say charisma is not inborn but learned. They are partly right that it can be taught (re-learned is closer to the mark), but they are wrong on the first count. It is inborn. To discover your natural charisma, be sure not to miss the section on Charisma.
Quiz: How do you know if you exhibit personal mastery? Take a look at yourself.
1. Do you exude confidence?
2. Do you inspire a sense of certainty in others?
3. Is your weight under control?
4. Do you possess the competence to get what you set your mind to?
5. Do people gravitate towards you, often bringing new opportunity?
Find out how I will install Personal Mastery, allowing you to control the answer to each of the above questions, below.
There is a good reason that women… and employers and everyone else, seek this quality in men. Women know that if a man has personal mastery, he can do pretty much anything in life. And that means he can get her almost anything she wants. That is what the woman knew, subconsciously.
It is the difference between being the best and being everyone else. With it, you will be the envy of all around you. Without it, you risk being marginalized.
There is good reason for this. Personal Mastery gives you a fascinating mix of humility and pride.
Others will gravitate toward you. Like you are your own planet, and the people in your life are satellites.
They will do so because of the sense of certainty you inspire.
Over time, your reputation will build, and your personal mastery will take on a life of it's own. The best projects, the best people, the best opportunities will seemingly land on your doorstep.
You become fully immersed in life, living in the moment. A life of passion and achievement.
Once you become aware of the 2 broad Categories of Personal Mastery, you can begin building them immediately.
When you apply them to the 12 Key Components of Personal Mastery, which I have identified for you here for the first time, you will see the results described above.
But I wouldn't leave you there, with that much work in front of you. This is about doing it the easy way. You'll simply listen to the hypnotic portion on CD 2, and I'll install Personal Mastery directly. Using cutting edge hypnosis techniques.
To find out more about how this process works, and how you can install personal mastery, read on to the section just before Restoring Natural Charisma.
The Key to getting what you want…
I know what it's like to want something… but find it's always just out of reach. It may not be your fault that it didn't happen, but it is in your power to make the change. You can have just about whatever you want in life. And it does require self-discipline.
That's where this program comes in. In the past self-discipline was always hard to maintain, especially long term. That's because you never got it 'programmed' into the subconscious. Only worked at the conscious level.
Yet you can see it is necessary for every good thing in life.
If you want to make more money, you need the self-discipline to make and stick with the decisions that will get you a bigger income.
If you want to get off the merry go round of life and chart your own course, you must have self-discipline
You are a master of subconscious self-discipline…
…Thus, it's not so much having self-discipline, as it is controlling it.
The mechanism of self-discipline is already working at full speed in your subconscious mind. It's what allows you to put on 40 pounds of overweight, or go $40,000 in debt.
All that it takes then is consciously knowing how to direct that mechanism. And to wire in the pathways that will give you control. So you can easily walk away from the chocolate cake. Or finish that project that you know will bring in an extra $10,000 for your family.
Listening to Self-Discipline: Wiring the Core Skill of Achievement Permanently into Your Mind will do just that.
Imagine, with one CD you become a master of conscious self-discipline. For the unconscious aspect, the piece everyone else is missing, you will need a more powerful tool.
How to make Self-Discipline Automatic
I will wire it directly into your brain. You just sit back and listen. Like magic, using cutting edge techniques of hypnosis, you'll 'wake up' after about half an hour with stronger self-discipline and focus than you've ever known.
Just imagine. After listening to this cd, perhaps at night before bed, the next morning you practically jump out of bed with excitement. You breeze through your morning routine, and find yourself in the middle of the project you've put off for weeks. It just gets done.
Repeat this for about 3-4 weeks, and it will be permanent. Nothing harder than that required.
And it will be that way for every task you install. It's just a matter of training your subconscious… of installing the neural pathways so that your subconscious mechanism performs your desired behavior. Like walking or tying shoes.
It takes zero effort to make yourself tie your shoes. Or to sit down when you want to check your email. You have perfect self-discipline for those behaviors.
Listening to Self-Discipline: Wiring the Core Skill of Achievement Permanently into Your Mind will do just that. It will wire it in, for whatever behavior you want to program in.
Imagine, with one CD you become a master of conscious self-discipline. For the unconscious aspect, the piece everyone else is missing, you will need a more powerful tool.
How to install behavior into your subconscious…
…for instant results.
Legitimately influencing the subconscious mind is beyond the abilities of most new age gurus. But there is a way to actual change the physical properties of your brain… using the power of self-hypnosis.
You will hear a story, one for Self-Discipline and Personal Mastery each, that will create new neural pathways. By the power of suggestion, metaphor, embedded command, and other cutting edge techniques, the behaviors you want to create become established in your brain.
These techniques are intricately combined using my over 10 years of clinical experience as a hypnotherapist (which has nothing to do with stage hypnosis, or the kind you see on tv), and my experience starting and running a school teaching and licensing hypnotherapists.
You remain in total control of what behaviors you choose to install. But they will be programmed in immediately, from the first time you listen. And the results will be immediate. Listening to the CD once per day for 24 days makes the new behavior permanent, so choose carefully when designing the new you.
As you can see, this is powerful stuff, and it will work for you.
Do you have the courage to manifest your Natural Charisma?
If you've ever stood alone, not gotten the best table at a restaurant, been unable to catch the eye of someone you wanted to bring into your life…
Charisma is that special something… that's hard to define.
And for years we've heard it was inborn. Then, recently, they've said it could be taught. But the truth…
In fact, it is an inborn trait… and you have it. More than you will ever know. It is your birthright. And the reason it's not manifesting right now in your life to bring you more business and better relationships… is simple. The negative experiences you've had have turned it off.
Here are a few things restoring that natural charisma could mean to you…
…Personal Magnetism is the key to defusing conflict. In fact, in this program, you are going to learn to defuse conflict almost instantly.
…You will stand out as "The One." So you'd better prepare now for this attention. You'll love it. All my clients do when I share this gift. But it can be jarring if you 'turn it on' too quickly.
Religion. There's a thorny issue. How will you know what to do when it comes up with your relatives? Charisma gives you the power to easily navigate this stormy water.
…Many people have difficulty talking about sex. Charisma is the ticket. In fact, you might find yourself too comfortable. And I don't have to tell you the kinds of problems that can bring.
Here's an interesting fact: every word you say to a person either strengthens or weakens the physical and emotional well-being of that person. Of course, the ramifications… the power that will give you… is obvious.
…For example, this program gives you the ability to alter peoples state of mind when they come contact with you. By knowing what words to use, knowing what to say. But it goes beyond making them feel better. You will magnetize them toward you. Bringing new business deals. Better relationships.
Not only that, your whole being will take on a new glow. You can begin to see people just wanting to be around you, to "bask in your glow."
The Limits of Charisma?
People are sick. Many of them are not capable of being nice because of the negative patterns they are running (and are being run by) in their mind. Think of the impact you have after learning how to listen, the charismatic way. You will make people feel better just by being there.
But charisma is elusive. Shakespeare said we have 15 minutes of fame. Why settle for 15 minutes, when you'll be alive for decades.
There is a certain kind of fame that comes from special circumstances. It is fleeting. I have identified 24 Keys for Long Term Charisma.
You will hear prime, real-life examples of these keys.

Learn Marilyn Monroe's secret to holding the attention of 3 generations of men.

The special case of the Beatles: Discover how they were able to create group charisma, a rare feat.

Elvis was a cultural icon. Widely considered the most important cultural force of the 20th century. What was the secret to his charisma? I'll admit, as long-time readers of Coffee with Kevin Hogan know, I'm a huge Elvis fan. Studying the source of Elvis' charisma has been huge in my business. And I want to put this key to work for you.
How to never be embarrassed by saying "the wrong thing" again
Ever wonder what to talk about? It's one of the keys to charisma. Of course, you can guess it's best not to talk about yourself all the time (we all know someone, right). But that leaves a wide field for mistakes. There is one thing you can always talk about with anyone, and never go wrong. Never put your foot in your mouth again.
There's also a simple way to incorporate these 24 Keys to Long Term Persuasion (described above) into your life. It takes practically no time. And before you know it, you'll be able to magnetize large groups of people at will. See them lining up just to be near you.
Here's a few more things you'll find inside…
I've identified 7 communication turn-ons. And 4 turn-offs. I hope you're not making any of these mistakes in any important situations. But it's easy enough to fix. And will be obvious once you see what they are. Don't delay, you need to know these things today.
This program reveals 19 techniques to achieve social success…
…For instance, you'll learn how to create the "aha" and "wow" response in others, even if you aren't endowed with the looks or money of a movie star.
…You'll also experience this irony: communicating lovingly will get "unloving" responses. But while having charisma means that there will be those that don't like you… maybe jealous, or whatever… there will be many more who do.
There will be some who love you, admire, even worship. Of course the point is not to start a cult. It's about living a life of achievement and integrity. Of leaving a legacy that you, your children will be proud of.
Charisma: Increasing your Personal Magnetism and Leadership Abilities gives that to you.
Now you can make the most out of life: master these three areas of your life.
Each of these Three disciplines can stand alone. They have. But they synergistically support each other, so I have made them available in one 6 CD set, with manual.
There are good hypnotists out there and bad. Some are entertainment only. I bring my 10+ years experience of using hypnotherapy in private therapy, as well as my experience running a school for hypnotherapy in Minnesota to the table.
You may find a hypnotherapist who can help you. But you just don't see products like this for personal mastery. Hypnotherapists, and others, just haven't gone to the trouble… or been able… to isolate how Personal Mastery develops.
And without that knowledge, all the hypnosis skills in the world won't help you achieve personal mastery.
"I recently got your self-discipline program on CD. I love it! It is a miracle! Thank you for putting it together." Marla Lay, Baker City, Oregon
The Three Disciplines
The 3 Disciplines course includes 6 CDs, plus a manual on CD.
And it's all here. Personal Mastery, Charisma, Self-Discipline.
2 CDs are devoted to each discipline:

You get Personal Mastery: Programming Your Mind for the Distinction of Achievement and Success, including cutting-edge hypnosis to literally program the behaviors and attitudes of Personal Mastery into your mind.

You get Self-Discipline: Wiring the Core Skill of Achievement Permanently into Your Mind with Self-Hypnosis, with a hypnosis disk that will literally create new neural pathways in your brain, so that desired behaviors become unconscious habits

And you get Charisma: Increasing your Personal Magnetism and Leadership Abilities: with over 45 things you can do now to be a center of influence and power
All this supported by a comprehensive Manual on CD in pdf format.
Each discipline you see above is complete. Each could sell, and has sold, on its own. Any one will change your life. But they are so intertwined… Each is key for your success. So I have combined them under one reduced price.
You reap the savings.
The Personal Mastery module alone is very rare, and could sell for the price of all three. In fact, I've never seen this information identified, much less passively installed, anywhere else.
And because it is so special, and all three are so important, I want you to have it, to have all three together, today.
Claim your copy today…
By acting now, you can join the thousands of others whose lives have been transformed by this material. Simply click the "Add to Shopping Cart" button below.
This is really an unprecedented opportunity to get all this life-changing material in one place, and to have it installed so quickly and easily. All for massive savings that you'll receive over the individual price of each module when you order today.
Please, if having control of your weight, your relationships, your life… your destiny and legacy means anything to you… click the link below. Others will notice the changes in you immediately.
Your Three Disciplines package will be rushed out to you so you can experience the fruits of Self-Discipline, Personal Mastery, and Charisma from the moment you play the first CD.
Yours for Success,

Dr. Kevin Hogan
P.S. If you've read this far, you know that there is no part of your life that this program couldn't make better. Even the best parts. And who wouldn't want that?
However, the real magic is in what it will do for the parts of your life that aren't going as well as they should, no matter what you try. The good news is getting what you want out of life is now practically automatic, as simple as placing your order, and putting the first CD into your CD player.
P.P.S.The 3 Disciplines is a special program in that it is really 3 programs in one. That means savings for you. And it means that it has never been easier to get your life on track. To excel, and achieve. Don't put your life on hold. As John Lennon said, "Life's not a dress rehearsal." Claim your copy today. Click the link below.
Use the "Add to Shopping Cart" Button Below
Was: $297
Just $197